CoolSculpting Elite Reviews
"Just had a cool sculpting session with Teresa. She made the experience extremely comfortable and pleasant. In fact, everyone at Sonterra Dermatology are nice and professional. I highly recommend!!"
- K.L. /
Google /
Jul 15, 2022
"Cindy was awesome for my Coolsculpting Elite and EMsculpt procedures!  She impressed me during my initial consultation as she only recommended what I needed, not necessarily areas that other centers had recommended.  She was very pleasant and enjoyable during the procedures, explaining everything that was going to happen and happy to answer any questions.  I am very happy with my results so far and look forward to seeing the final results at the end of 12 weeks.  The front desk was also very nice and pleasant, I would recommend this center to anyone that is interested in the above mentioned procedures."
- J.C. /
Yelp /
May 04, 2023
"Cindy was awesome for my Coolsculpting Elite and EMsculpt procedures! She impressed me during my initial consultation as she only recommended what I needed, not necessarily areas that other..."
- J.C. /
Yahoo /
May 04, 2023
"My visit today was for. 2d cool sculpting treatment and actually did a different area for the first time. Cindy is definitely a subject matter expert in her skill and is careful to take the time and make each session as simple as possible. I was happy with my first treatment and excited to see the results after this time."
- T.T. /
Google /
May 20, 2023
"I have been a patient for a few years now. From cosmetic treatments to dermatological concerns, I remain entirely pleased with the professionalism and quality of care Sonterra Dermatology provides. Specifically, Dr. Kelso is so kind and knowledgeable as she oversees my acne treatment, AND Cindy was an absolute delight as she managed my cool sculpting treatment. I would highly recommend this office to anyone looking for quality dermatological care."
- H.J. /
Google /
May 20, 2023
Previous
Next

What is coolsculpting Elite?
Coolsculpting Elite is an FDA-approved, non-surgical fat reduction procedure to eliminate stubborn fat. Coolsculpting Elite eliminates up to 20-25% of treated fat cells for good with little to no downtime and no surgery. At Sonterra Dermatology, our Coolsculpting Elite Master, use a handheld device to deliver controlled and precise cooling onto the treatment area to freeze fat cells, which causes them to undergo normal programmed cell death. The body will process these dead fat cells naturally and eventually eliminate them from the body to sculpt and contour the area. Coolsculpting Elite can be used on 9 different areas of the body, including the abdomen, "love handles", thighs, neck and bra fat areas.
Best Candidates for CoolSculpting Elite
It is important to note that Coolsculpting Elite is not a viable solution for weight loss in overweight or obese patients. It is instead a fat-reduction procedure recommended for those at an average and healthy weight who have isolated pockets, or bulges of fat that have proven to be resistant in the past. Patients should have relatively healthy skin tone without loose and hanging skin.
During the CoolSculpting elite Procedure
During a Coolsculpting Elite procedure, a patient can expect to experience intense cold and pressure in the targeted area, but this dissipates quickly. The Coolsculpting Elite device is placed on the area of fat where it will draw up the unwanted bulge in between the device's two cooling panels. The sensation is comparable to a firm pull, but there should be no pain. In fact, during the procedure, patients are usually comfortable enough to watch videos or work on laptops or tablets, read or even take a nap. The length of the treatment depends on an individual's particular needs but usually takes around 30 to 45 minutes per area. There is no downtime associated with Coolsculpting Elite.
What to Expect with CoolSculpting Elite
There have been numerous studies regarding the results behind cryolipolysis. These studies have shown that after just one treatment, patients can expect a significant reduction in fat. Coolsculpting Elite freezes and kill fat cells, so in the weeks and months following the procedure, the body will naturally process and eliminate these targeted cells leaving the patient with a slimmer, more sculpted appearance. It is important to note that after Coolsculpting Elite, a patient should practice a healthy lifestyle, including a balanced diet and regular exercise for optimal results.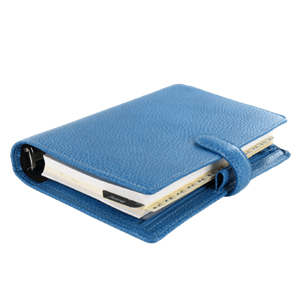 Expected Cost of CoolSculpting elite
Coolsculpting Elite's cost varies widely depending on the areas of the body that are targeted and the number of treatments that will be involved. For example, smaller areas such as under the chin would be significantly less than areas such as love handles or the back. Patients can usually expect to pay anywhere from $800 to $1,500 per treatment. Multiple treatment sessions may be needed to attain the desired results.
Get a Slimmer Figure Today!
Coolsculpting Elite can give you the slimmer results you have been trying to achieve with invasive surgery. If you have pesky bulges of fat and wish to consult with us on how to eliminate these problem areas, please call our dermatology office today and schedule your appointment.
Related Procedures
Related Posts