Laser Skin Resurfacing Reviews
"Sonterra Dermatology is a wonderful place for skin care. Dr. Garcia is knowledgeable and gracious as is her staff. I highly recommend Sonterra Dermatology."
- L.N. /
Google /
Jun 25, 2022
"Dr Moore is outstanding and very knowledgeable about skin care. The before and after photos enable me to visibly see and track my skin's progress along the way. Thank you Dr. Moore!!"
- C.G. /
Google /
Aug 27, 2022
"Very good quality skin care. Erica Kelso was fantastic and explaining everything about my treatment. I highly recommend Sonterra Dermatology."
- T.D. /
Google /
Jan 27, 2023
"I've been going to Sonterra Derm for laser under the care of Teresa for awhile now and it's always a fantastic experience. Teresa is not only incredibly friendly and funny, but her knowledge of dermatological lasers is incredible. She can easily diagnose a problem and figure out a curative plan. From LaseMD to Halo, the practice offers a wide variety of choices, all of which Teresa can professionally handle. She's highly recommended. Truly the best in San Antonio."
- B.N. /
Google /
Mar 24, 2023
"Teresa is incredibly helpful, professional, and skilled at what she does. She was able to customize a treatment plan for me and get excellent results in all areas of my skin care concerns. My redness and rosacea have been completely eliminated and I have never been happier with my skin. She went way above and beyond providing advice and education, and was available to discuss any questions or concerns I had. I can't recommend her highly enough. Thank you the wonderful service!"
- A.R. /
Google /
Mar 29, 2023
Previous
Next
What is Laser Skin Resurfacing?
Laser skin resurfacing at Sonterra Dermatology is a noninvasive aesthetic procedure that utilizes pulsating beams of light from the LaseMD™ device to eliminate damaged surface skin one layer at a time. The procedure is performed for reducing facial lines and wrinkles and for minimizing skin blemishes, such as acne scars, pigmentation, and other flaws. Sometimes referred to as a laser peel, fractional skin resurfacing is an ideal facial treatment for people who want clearer, softer, younger-looking skin. Depending on the condition of the skin, the laser may be adjusted for the best results. There is some recovery time associated with most laser skin resurfacing treatments. Any concerns or questions may be reviewed with our San Antonio, TX dermatologist, Dr. Annabelle Garcia, during your assessment and consultation.
Am I a Candidate for Laser Skin Resurfacing?
You have several factors to consider when choosing whether or not laser skin resurfacing is best for your needs. This treatment is designed for patients who are unhappy with their general complexion. If you see sun-damaged skin, age spots, acne scars, wrinkles and fine lines, pigmentation, or redness concerns, laser skin resurfacing can be helpful to address these imperfections. Also, it works wonders for patients who have rough texture, scaly patches, or other skin surface problems. This treatment isn't recommended if you have very dark skin tones or active acne. Additionally, it is important to know that there is a recovery period associated with these laser treatments. Some patients, depending on the condition of their skin, may need as much as 2 – 3 weeks for their skin to normalize.
How Is Laser Skin Resurfacing Performed?
When you are scheduled for a deeper or more intense laser resurfacing treatment, you may be given a retinoid cream for 2 – 3 weeks before your laser treatment. This helps prepare the skin for maximum results. Medication will be prescribed prior to the procedure to help minimize discomfort for greater relaxation during your appointment. If your skin needs mild correction, topical anesthesia may be applied to numb certain areas of the face. For the whole complexion or more intense laser treatments, a kind of sedation may be necessary. During the procedure, you can relax in our special treatment chair while the LaseMD handpiece glides over the skin, precisely targeting the designated sections for rejuvenation. The laser works to remove damaged skin cells while also prompting natural collagen production.
What REsults Can I Expect from Laser Skin Resurfacing?
After less aggressive resurfacing sessions, a healing ointment will be applied to the skin and you can go home for your recovery. The treated skin may look pink, and there will be some irritation and swelling. These symptoms subside in a few days, and the skin peeling process will occur over a 3 – 5-day timeframe. For those who are undergoing a more intense resurfacing procedure, your recovery time will take longer. The recovery time associated with a deeper laser treatment can last 2 – 3 weeks. Every patient should limit their UV exposure following their laser skin resurfacing appointment and apply sun protection regularly. For all laser treatments, the skin will naturally crust, flake, and peel off. It is vital to avoid picking at the skin during the recovery process to prevent scarring and to protect your skin from UV exposure. Once the peeling is completed, your skin should feel smoother while also appearing clearer, rejuvenated, and younger.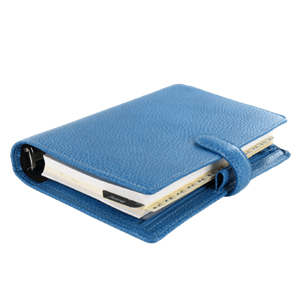 A Softer, Clearer Complexion
At Sonterra Dermatology, laser skin resurfacing treatments provide amazing outcomes for those who are looking to get a younger-looking appearance. If you are considering a laser treatment and would like to hear more about the LaseMD, as well as additional nonsurgical treatments at our San Antonio, TX location, we invite you to call us today to schedule your appointment with Dr. Garcia.