Choose Your Dermatology Procedure
Choose from a variety of general dermatology, skin cancer, and cosmetic treatments to enhance, repair, and transform your skin. We can effectively treat a wide range of skin issues, from acne and dermatitis, to mole and wart removal. For skin cancer patients, our practice offers surgical procedures to treat various forms of skin cancer to get you on the road to recovery. For those looking to enhance their appearance, we offer a number of injectables, such as BOTOX, Sculptra, Radiesse, and Voluma, along with Ultherapy, CoolSculpting, and chemical peel treatments.
Reviews
Great doctor. Short wait time. Great staff. Good results (I hope).
Demandforce
Very pleasant staff and Barbie is absolutely the best from start to finish with her procedures.. Whoop Whoop to Barbie!!!
Demandforce
Dr. Garcia is wonderful! She is thorough, efficient, and very pleasant!!
Demandforce
Very friendly personnel. Answered all my questions. Explained procedure before they began
Demandforce
Professional, knowledgeable, cautious. Prompt service, no sitting, no waiting aimlessly in the office. Highly recommended. Keep up the great work.
Demandforce
Featured Services
Find out more about our featured services, including the injectable treatments we offer, and the advanced technology behind CoolSculpting and Ultherapy. Our San Antonio dermatology office offers a wide array of injectables to transform the skin for a more youthful, beautiful you. Dr. Garcia personally administers all injectables, such as BOTOX, Juvéderm, and Radiesse. We now offer Kybela, which is a nonsurgical chin and neck liposuction. Through CoolSculpting, unwanted fat is frozen away permanently without the need for invasive surgery, and Ultherapy is one of the most effective ways to reverse the signs of aging of the face in a nonsurgical manner.
Annabelle L. Garcia, MD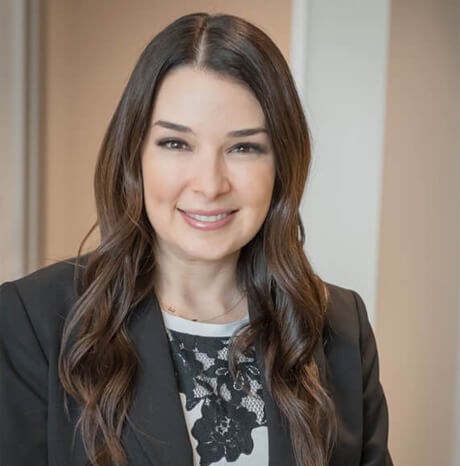 Headed by board-certified San Antonio, TX dermatologist, Dr. Annabelle Garcia, Sonterra Dermatology continues to outdo itself with beautiful results. A meticulous and compassionate dermatologist, Dr. Garcia provides general, surgical and cosmetic dermatology procedures to a diverse group of patients. Due to her rigorous education and training, Dr. Garcia is one of the most knowledgeable and sought-after dermatologists in San Antonio. Her personable demeanor and communicative style has transformed the skin and lives of countless patients.
Learn About Our Practice
Learn more about Sonterra Dermatology and why we stand apart from other San Antonio dermatology practices. With our customizable treatment plans, outstanding attention to detail, and keen eye for achieving beautiful results, our dedicated and skillfully-trained team can provide a wide array of services for all skin types, conditions, and needs. Our beautiful facility is equipped to handle all our patients' needs safely and efficiently.
* All information subject to change. Images may contain models. Individual results are not guaranteed and may vary.