When a patient is looking to transform aged skin, Belotero, a dermal filler, can address a number of issues. It's not only injected into the face to smooth out moderate to severe lines and wrinkles, but also to restore lost volume and to reshape and contour hollow areas of the face. Made from hyaluronic acid, a natural substance found in the body, Belotero is easily absorbed into the skin to rejuvenate it for suppler, younger-looking skin. This filler is commonly used to treat lines between the nose and mouth, as well as the corners of the mouth and vertical lines above the lips. San Antonio dermatologist, Dr. Annabelle Garcia, uses Belotero for certain patients who desire softer, smoother skin. She will provide a thorough skin analysis and recommend the right injectable for the best results.
Belotero provides the best results for patients with moderate to severe lines and wrinkles, as well as those with hollowed out areas in the face due to volume loss caused by aging or weight loss. This filler is especially useful for those with severe wrinkles between the nose and mouth, nasolabial folds, and aged skin around the corners of the mouth and above the lips.
Reviews
"Great doctor. Short wait time. Great staff. Good results (I hope). "
- B. /
Demandforce /
Mar 12, 2016
"I came here in February and had a wonderful experience. I only waited about 10 minutes and a lovely PA treated me. She was very warm and engaging, I really appreciated it because I was initially anxious and uncomfortable about the procedure. We laughed a lot and although the process was quite painful, she definitely made it more bearable. Will be following up soon for a second!"
- B. /
Google /
Oct 23, 2020
"I saw Dr. Moore about two months ago and omg I literally love him, he cleared up my skin and recently I've been getting compliments all the time about my skin. He totally  restored my confidence and i recommend him to all my friends and family!"
- I.H. /
Yelp /
Jun 10, 2021
"I have been seeing Dr Garcia for a few years and she is THE best, she is the sweetest and most caring person...I have never had any issues, her staff is wonderful. I would go any where else, I highly recommend her no doubt!!"
- K.A. /
Facebook /
Jun 07, 2021
"Annual skin care and skin care products. Cosmetic skin care without invasive surgery. Doctors who take their time to listen to your needs. Entire staff is amazing ❣️"
- D.G. /
Facebook /
May 27, 2021
Previous
Next
Belotero is a quick and simple procedure that is carried out in a dermatologist's office. Usually, an injection takes between 15 and 30 minutes, but is dependent upon the patient's condition. The medical professional will determine the appropriate area or areas to treat prior to injection. Belotero will then be injected with a fine needle to minimize discomfort. Patients should consult with their doctor about options for topical anesthetics to further reduce pain.
During the administering of Belotero, a patient will feel a mild prick, but there shouldn't be any pain associated with the injectable. After treatment, there may be some redness and mild swelling in the injection area, but these side effects usually go away within a few hours. There is little to no downtime following the injection, so the majority of patients are able to return to their normal day-to-day activities. After receiving Belotero, most patients will notice an immediate difference in their appearance and can expect results to last 6 months or more.
For a Belotero treatment, patients can expect the cost to be around $400-$600 per syringe. There are several factors that affect pricing such as the exact dosage needed and how many areas will be treated. A patient should also take into account that more than one treatment may be needed. It's recommended that a patient consult with a medical professional to get an accurate price.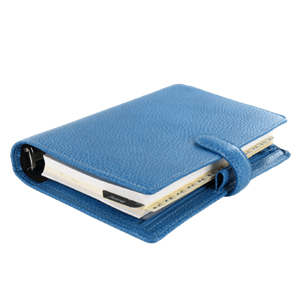 Schedule a Consult Today!
If you're looking for smoother, younger-looking, suppler skin instantly, then you should give Belotero a consideration. This filler is FDA-approved and has proven to be safe and effective for most patients. If you're ready to take the first step to a better you, give our office a call today to schedule your consultation.