EMSCULPT® Reviews
"Have had Emsculpt with both Cindy and Carlos and they are both fantastic. I found them patient, honest, knowledgeable and felt that they truly care about the results you're looking for. Highly recommend!"
- M.M. /
Google /
Jul 12, 2022
"I just completed my 4th emsculpt session with Carlos! (He has been incredible!!!) 🐐 I was interested in the emaculpt treatment for the muscle growth and strength results, more than anything for my quads and hamstrings I've been working my way back from the heaviest I've ever been and I've made progress through intermittent fasting and doing body weight strength training and have been hesitant to really test my legs out fearing that in their inactive state wouldn't be able to handle much more than the added 40 lbs I was carrying same thing for my joints (knees, Achilles tendon especially) I shopped around at a few places nobody instilled confidence in targeting the muscles I wanted done. My Girlfriend had done her abdomen and glutes recently with Sontera Dermatology and I was impressed with her muscle growth, so I decided to schedule a consult. CARLOS could not have been more amazing! He not only understood what I was looking for and alleviated any doubt in the efficacy of it. he also very VERY patiently spoke with me in depth and made minor adjustments that satisfied my neurotic hyper focus on what muscles were stimulated by the electromagnetic panel and never did he make me feel like I was being over the top or too demanding. I have been stoked about my results so far and am definitely going to be a longtime patient for years to come. Do it! Schedule an elsculpt treatment! Do it with Carlos! Do it now! He's the man🙌🏻~Ahmed Harrak-Sharif"
- A.H. /
Google /
Jul 12, 2022
"Cindy was awesome for my Coolsculpting Elite and EMsculpt procedures!  She impressed me during my initial consultation as she only recommended what I needed, not necessarily areas that other centers had recommended.  She was very pleasant and enjoyable during the procedures, explaining everything that was going to happen and happy to answer any questions.  I am very happy with my results so far and look forward to seeing the final results at the end of 12 weeks.  The front desk was also very nice and pleasant, I would recommend this center to anyone that is interested in the above mentioned procedures."
- J.C. /
Yelp /
May 04, 2023
"Cindy was awesome for my Coolsculpting Elite and EMsculpt procedures! She impressed me during my initial consultation as she only recommended what I needed, not necessarily areas that other..."
- J.C. /
Yahoo /
May 04, 2023
Previous
Next
Dr. Annabelle Garcia with Sonterra Dermatology in San Antonio, TX is proud to offer area patients a new way to achieve a tighter figure without surgery. Even with the right diet and exercise program, some men and women still find it difficult to tighten and sculpt certain body parts and achieve the results they want. A non-invasive body contouring and skin tightening treatment, EMSCULPT allows patients to reach the next level through a dual sculpting process that burns and melts fat while increasing muscle. Compared to other non-surgical body sculpting technologies on the market today, EMSCULPT is one of the only proven treatments to help San Antonio men and women simultaneously build muscle while burning fat.
EMSCULPT employs HIFEM (high-intensity focused electromagnetic) technology to force muscle contractions during the procedure. Designed to target two areas most people struggle with the most – the stomach and buttocks – the contractions that occur during an EMSCULPT treatment encourage the growth of new muscle fibers and protein strands, which decrease nearby fat cells. We invite you to call Sonterra Dermatology to learn more.
Ideal Candidates for EMSCULPT
During your consultation, our EMSCULPT specialists will discuss the treatment and how it can possibly help you. This innovative treatment is ideal for patients who desire body contouring and are at a healthy weight. Unlike traditional liposuction where excess fat is removed, EMSCULPT takes your figure to the next level and focuses on sculpting and definition. It is important to set realistic expectations as to what results you can expect and help determine if you are a candidate for the treatment. EMSCULPT is also ideal for patients who want to avoid the downtime and scarring that is sometimes associated with surgery. It is beneficial for both men and women who have healthy skin tone and who are wanting to contour their stomach and/or buttocks for a more toned appearance.
What to Expect with EMSCULPT
During the procedure, we will make sure you are comfortable and relaxed in a treatment chair, and we will explain each step of the treatment process in detail. An EMSCULPT session generally takes about 30 minutes to complete. The device is placed onto the desired treatment area and will cause the muscles to contract. The technology can be altered for different speeds, depending on the area size and desired outcomes. This process does not hurt. In fact, many patients remark that the procedure feels similar to an intense workout because of the muscle contraction that takes place. After your treatment, you may experience some soreness, but this generally subsides in a couple of days. We recommend holding off on strenuous activity for about 24 hours in order to let the treated areas heal. The great thing with each EMSCULPT session is that there is no downtime, and you should be able to return to your normal daily activities the same day.
Anticipated Results from EMSCULPT
During your consultation, a customized treatment plan will be designed to fit your aesthetic needs and body contouring goals. Maximum results for EMSCULPT are typically noticed after a series of treatments, and this will be discussed at your consult. This varies by patient. After the last treatment session, optimal results can be expected in around 2 – 4 weeks.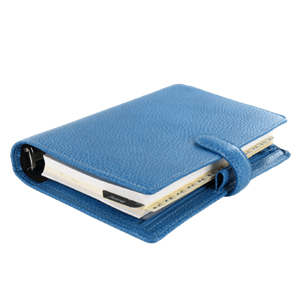 Contour Your Body with EMSCULPT
We invite you to contact Sonterra Dermatology and schedule your consultation with our specialists to learn more about EMSCULPT and to see if you may be a candidate for this innovative treatment. With EMSCULPT treatments, you can receive the body contouring results you want without the downtime of a major invasive procedure. If you want to get rid of stubborn fat in your stomach or buttocks while building muscle, EMSCULPT may be a great treatment choice for you.