miraDry® Reviews
"The office has a great atmosphere. Everyone was very nice and extremely professional. I went in for the miradry procedure. Daniella, the PA, did an excellent job from start to finish. She answered all my questions, reassured me, and took her time. Before I knew it, the procedure was complete. Dr. Garcie came in to introduce herself, checked on things, and asked if I had any questions. I will definitely return for any derm related procedures."
- A. /
Demandforce /
Jul 22, 2017
"I had Teresa do my miradry procedure, but let me give you some backstory.My first date meeting my now wife was super embarrassing. I remember excusing myself to the bathroom, taking my shirt off and trying to dry my sweat marks from my shirt. It had become so bad, that anytime I would wear a button down...my pits would produce more moisture than the geysers at Yellowstone. Most recently, I had a board meeting on a webinar and everyone could see the wet marks even with keeping my arms down....so embarrassing.I tell you all of that to say, if you can relate at all....DO IT! The first day after was painful with swelling, until I cryo'd at TotalRegenCryo. I went axe throwing that evening with a long sleeve dress shirt on. It was the first time I've EVER wore a dress shirt that my underarms remained dry. Trust me, Miradry has changed my life and everyone at Sonterra was amazing."
- J.B. /
Yelp /
Feb 04, 2021
"I had Teresa do my miradry procedure, but let me give you some backstory. My first date meeting my now wife was super embarrassing. I remember excusing myself to the bathroom, taking my shirt off..."
- J.B. /
Yahoo /
Feb 04, 2021
"Life changing MiraDry! Traveled 3 hours from out of town. They made the experience very comfortable. Handed me remote to tv and made me comfortable on procedure bed with pillows and blanket. They explained everything, pre and post instructions. Definitely recommend and returning for any derm necessities"
- V.V. /
Google /
Oct 14, 2021
"Went here to get a Miradry treatment and could not be happier with how everything went. Everyone was so nice and friendly. They made sure I was comfortable during the whole process. They even have a tv in the room and let me put on anything I wanted. Shout out to Carlos for making it a pleasant experience! Anyone interested in getting Miradry, I would definitely recommend Sonterra Dermatology."
- S.R. /
Facebook /
Apr 27, 2022
Previous
Next
What is miraDry for Hyperhidrosis?
Underarm sweat while you're exercising or nervous is normal, but constantly having to worry about excess sweat that stains your clothes and causes embarrassing odor that make you avoid raising your arms is a medical condition known as hyperhidrosis. At Sonterra Dermatology in San Antonio, Dr. Annabelle Garcia offers treatment for excess underarm sweating using the miraDry system. miraDry from Miramar Labs is approved by the Food and Drug Administration (FDA) to safely target and eliminate sweat and odor glands in the under arm area. Since you have about 2 million sweat glands in your body and about 2% are in the armpits, you can easily live without them. You'll probably enjoy life more without worrying about wet marks, antiperspirant marks, stickiness, and strong odors. miraDry is a fast, noninvasive procedure that has been used to help patients around the world free themselves from underarm sweat.
Best Candidates for MiraDry
miraDry can help anyone who wants to control the sweat and odor from their underarms. miraDry is a great solution if you:
Have consistent problems with excessive underarm sweat
Get frequent stains in the underarm area of your shirts
Want to avoid the harsh chemicals and toxins in deodorant
Are embarrassed by the odor caused by your armpits
Want to feel cleaner and fresher
Stain clothes or get wet marks from underarm sweat
About The MiraDry Procedure
The area to be treated is marked and cleaned before the underarms are numbed with a topical anesthetic to make you more comfortable during your treatment. Once you are ready, the miraDry hand piece will pass over the skin, using light suction to bring the sweat glands closer to the surface of the skin. The miraWave™ heated energy works on the sweat and odor glands while the surface of your skin is kept cool by the miraDry device. Most treatments take about 1 hour with the patient relaxed and comfortable throughout the process.
What to Expect with MiraDry
After the treatment, the underarm area may have temporary swelling, soreness, numbness, or tingling for a few days to a few weeks, but you will have an immediate reduction in underarm sweat after the treatment. Once they are destroyed, sweat glands generally do not come back. To get your best results, 2 treatments spaced about 2 – 3 months apart are recommended. You can resume normal activities right after your treatment, but it is best to avoid strenuous activity, like exercise, for a few days.
Recent Miradry Testimonial
What can someone expect from the procedure? -- I was a bit sore and slightly swollen after the procedure but it was very tolerable. I actually did my procedure during my lunch hour at work and was able to complete the rest of my day working from a desk. The inflammation went down over time and soon after I noticed that any odor I previously had definitely subsided. During the procedure the young lady numbed me beforehand. For the procedure itself I really didn't feel much other than the applicator being applied to me and slight heat at certain parts of the procedure. I'm a big baby for procedures and I was pleasantly surprised.

How has miraDry affected your life? --- It has given me so much confidence. Before I was constantly concerned and self conscious if someone could smell an odor from me or see any stains on my uniform. Not having to worry or feel insecure has opened so many doors for me.

Has it affected your social interaction? --- Absolutely. I don't worry about getting close to anyone anymore. People can tell I am happier and more engaging. I don't even worry if my Fiance notices, and I can just enjoy our time together.

Would you recommend miraDry to friends and family? --- Yes! I am so happy I did. I say do it and don't look back. You won't regret it. - S.R.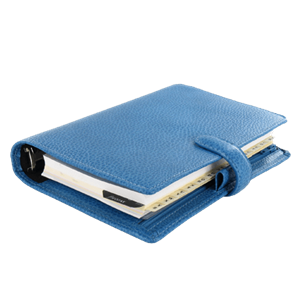 Plan Your Procedure
Recovery Time

1 Day

Average Procedure Time

30 Minutes - 1 Hour

Procedure Recovery Location

Out-Patient
Schedule Consultation
miraDry treatments typically cost between $1,500 and $3,000, but this varies in each patient and will be discussed during the initial consultation. Be sure to think about how much money you'll save after miraDry from the lifetime of deodorant you won't have to buy and the clothing that won't be ruined from sweat stains.
Put Your Hands in the Air
Stop worrying about underarm sweat and odor with a fast, painless miraDry treatment at Sonterra Dermatology. Save your clothes from sweat stains and deodorant marks and save your skin from the toxins and chemical found in most antiperspirants. No matter how hard you work out or how nervous you are, you'll still look cool, clean, and confident.