Although warts are usually harmless, they are unsightly and can cause patients to seek treatment to get rid of them. They are normally flesh-colored, rough skin growths, but can also be smooth or dark-colored and appear after the top layer of the skin is infected by HPV, or the human papilloma virus, which is contagious. The virus usually occurs when the skin is cut or damaged. San Antonio dermatologist, Dr. Garcia, can treat warts all over the body, including the hands, fingers, knees and elbows. Dr. Garcia can treat flat, plantar or genital warts with a variety of treatments.
Common wart symptoms include bumps that are tender, grainy at the top, and fleshy feeling. The area with the wart can be rough to the touch. Plantar warts look like light brown or flesh-colored lumps that are speckled with tiny, black spots, which are clotted blood vessels. These warts often appear on the soles of the feet. Flat warts are smaller, smoother and flatter compared to other types and can usually be found on the face and sometimes the legs. Genital warts appear in the pubic area, on the genitals, and in or around the vaginal area or anus. These warts appear as small, pink, red or flesh-colored growths. They can appear in clusters of 3 or 4 and can grow and spread rapidly. Though usually not painful, they can bleed or itch.
Wart Treatment Reviews
"My most recent appointment was for the removal of numerous very small growths on my neck area (seborrheic keratosis). I was very satisfied with the procedure altogether; will wait for the final results however those should be great since Dr. Garcia precisely targeted the growths so I don't expect any surprise or negative results - especially since she has already tested an area to sample for any unexpected reaction. Dr. Garcia also explained realistic expectations since these make come right back. "
- M. /
Demandforce /
Aug 24, 2015
"I was assured when the doctor suggested a couple of biopsies be done on a couple of moles instead of being asked what I wanted to do. There have been times when I go see a specialist and am asked to decide if I want a procedure done or not. I trust Dr. Garcia's professional judgement. "
- A. /
Demandforce /
Oct 23, 2015
"Very professional and warm; friendly. I felt much better about "suspicious" moles I thought might be skin cancer, but Dr. assured me they were nothing to worry about! Thank you to entire staff!"
- K.G. /
ZocDoc /
Mar 01, 2016
"I was very nervous to go to the Dermatologist to get an overall checkup but specifically look at two moles that have concerned me for some time now. Dr. Abigail was extremely comforting and so was the nurse. My entire experience was enjoyable, including the front desk greeting to my exiting consultation. I highly recommend. "
- C. /
Demandforce /
Nov 17, 2016
"I go to Dr. Garcia annually with my two children for skin cancer checks. She and her nurse are very thorough and keep detailed records and photos of all questionable moles. When the need for biopsy arises (in my case), she is super efficient at delivering the shot and taking the sample, and it is way less painful than any kind of vaccination or flu shot you could get. With this last visit, they took the biopsy on Monday and already called me on Wednesday morning with the results. I can't say enough good things about her and her entire staff! I just recommended her to a friend yesterday, and the friend pulled out a post it note from her purse with a name written down from somebody else and it happened to be Dr. Garcia's name on the post it note! Needless to say, she's recommended by many--and for good reason. Not that it would have much bearing on my review, but I must say, their new office is super pretty;)!!!"
- E.C. /
Demandforce /
Aug 10, 2017
Previous
Next
The cause of common warts is the human papilloma virus. "Papilloma" actually refers to the kind of wart that develops from the particular type of HPV. HPV lives in the flat, thin cells that are found on the skin's surface and also surfaces of the mouth, throat, head, penis, vagina, cervix and anus. Out of the 100 HPV types, about 60 cause warts. Warts occur from having direct contact with HPV, which can be spread from person to person through skin-to-skin contact. Warts can also be the result of making contact with an object used by a person infected with HPV such as exercise equipment or a towel. The virus is usually spread through breaks in the skin such as a scrape or hangnail.
Even after initial treatment, warts can reoccur so it is important to find the right treatment method to help keep the condition at bay. Wart freezing is a common treatment and is performed with success. With freezing, a doctor utilizes liquid nitrogen to freeze the wart away. A blister will form around the wart where the dead tissues will fall off within a week. A substance called cantharidin is extracted from a blister beetle that's applied to the skin to form a blister around the wart, which lifts it off the skin so the doctor can remove the wart's dead portion. Other medications to treat warts include bleomycin, which is injected into the wart to kill the virus, and Aldara, which is a prescription cream that can be applied directly to the wart. When other methods are ineffective, surgery may be needed to cut away the wart. An electric needle or cryosurgery, or deep freezing, are methods that can be used to destroy the base of the wart. With laser surgery, a laser is used to both burn and destroy the wart's tissue.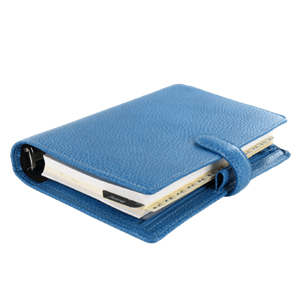 Though most warts prove to be harmless and some patients choose to use home treatments, they often don't work. In addition, warts can spread, become bothersome and can lead to cosmetic issues. In any case, it's normally a good idea to get them checked out by a trained medical professional. He or she can examine the wart to determine the type and best course of treatment. Call our office today for a consultation to get rid of any warts you may have now, as well as preventing them from reoccurring in the future. Our office has the staff, tools and experience to get you back to a wart-free existence.
Related Procedures