Acne is most commonly associated with teenagers, but people of all ages can experience this skin condition, which not only has a physical toll but emotional as well. Since there are various forms of acne caused by clogged pores, such as whiteheads, blackheads, pimples and cysts, there are a variety of acne treatments to get rid of them. San Antonio dermatologist, Dr. Garcia, will examine a person's skin in order to determine which type of acne he or she is experiencing to customize the best course of treatment. Having clearer skin can greatly boost a patient's confidence and quality of life.
Acne Treatment Reviews
"Wow! What a sweetheart Dr. Garcia is! She was so nice and SO knowledgeable about skin and skin care procedures available these days. I went in wanting to treat myself to some rejuvenating procedures for myself, and left feeling VERY excited about what I had done. And, the best part is, in just a couple of days I could really notice positive results! I would definitely recommend Sonterra Dermatology and Dr. Garcia. Oh, the entire staff there were very nice too, it was a good overall experience."
- D.L. /
Google /
Oct 15, 2014
"I always enjoy my experience with Sonterra Dermatology. Dr. Garcia's staff is always polite and cheerful. The wait time is usually under 5 minutes. I highly recommend this office to anyone with derm needs."
- E.C. /
ZocDoc /
May 20, 2015
"excellent experience. Two lesions removed including a mole I was worried about for past 9 mos. Path report was back in less than a week, and all was well just like Dr G said it would be. She is very knowledgable, quick, thorough, explained everything so that even I could understand. Her nurse Cindy is very genial, and the appointment very prompt. I was also very impressed to learn DrG is double boarded in both Peds and Dermatology. The office is very clean, as one would expect from a medical facility. I would most definitely recommend DrG to anyone requiring dermatology care."
- W.F. /
Google /
Sep 15, 2015
"Sonterra Dermatology always provides the best service. They also get you in and out without having to wait! Love Dr. Garcia and her staff!!! "
- D. /
Demandforce /
Mar 25, 2015
"Dr. Garcia and the staff are professional and address all skin issues I have. I have recommended Sonterra Dermatology to quite a few friends and all are very satisfied. "
- S. /
Demandforce /
Apr 07, 2015
Previous
Next
Acne symptoms vary in combination with the type of acne and its severity. Blemishes are a common, most visible symptom of acne and come in many different forms. Types of blemishes include blackheads, whiteheads, cysts, pustules, nodules, and papules. Each type of blemish ranges from mild to severe and will need to be treated accordingly. Studies have shown that acne can create emotional symptoms as well, which include low self-esteem and depression. Other symptoms associated with acne are dark spots on the skin and permanent scars.
A "flare-up" of acne can occur for a number of different reasons, including hormonal fluctuations associated with puberty, pregnancy, and menopause. In addition, certain medications and drugs, such as the birth control pill, can cause acne, as well as stress and a poor diet. Once the exact cause of acne is diagnosed, a proper treatment plan can be established.
Research shows that over-the-counter ointments are not proven to effectively treat severe acne. Our dermatology office offers numerous treatment options to control and manage acne and clear its symptoms. For milder cases of acne, prescription ointments such as topical solutions that contain salicylic acid and benzoyl peroxide can help. There are also oral antibiotics, such as doxycycline, minocycline or tetracycline that are effective to use. In addition to topical and oral prescriptions, laser treatments have also proven to be effective. Not only can a laser treatment help to deep clean and attack dead skin cells under the dermal layer, it can also help reduce redness and other pigmentation issues associated with acne. Chemical peels, microneedling and dermabrasion may also help depending on the type of acne the patient has.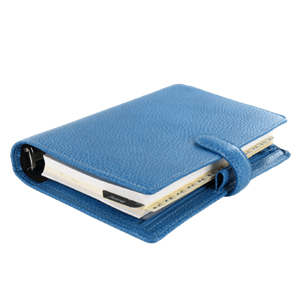 If you are tired of covering your acne with makeup, enduring the physical pain, embarrassment, and the emotional affliction that can develop from this condition, we encourage you to call our dermatology office to schedule an appointment today. We will provide a thorough skin analysis and create a tailored treatment plan to help clear up your complexion as quickly as possible.
Related Procedures