Acne is most commonly associated with teenagers, but people of all ages can experience this skin condition, which not only has a physical toll but emotional as well. Since there are various forms of acne caused by clogged pores, such as whiteheads, blackheads, pimples and cysts, there are a variety of acne treatments to get rid of them. San Antonio dermatologist, Dr. Garcia, will examine a person's skin in order to determine which type of acne he or she is experiencing to customize the best course of treatment. Having clearer skin can greatly boost a patient's confidence and quality of life.
Acne Treatment Reviews
"Sonterra Dermatology - Efficient, friendly, knowledgeable."
- R.R. /
Google /
Jul 20, 2022
"We went to Sonterra Dermatology and everyone was so friendly, professional, and knowledgeable. We will definitely be back for continued treatment. Thank you,"
- L.F. /
Google /
Jul 29, 2022
"I am so happy and blessed to have found Sonterra Dermatology! The best! Professional, very knowledgeable, so kind, caring and helpful! THANK YOU ALL!"
- R.M. /
Google /
Jul 30, 2022
"Love how this dermatology locations accepts children of all ages"
- D.S. /
Google /
Jul 28, 2022
"This was my first visit here. The staff personnel were awesome. NP Kelso was Super Awesome. She explained every detail and answered all of my questions thoroughly. I highly recommend this Dermatology Office."
- S.D. /
Google /
Aug 12, 2022
Previous
Next
Acne symptoms vary in combination with the type of acne and its severity. Blemishes are a common, most visible symptom of acne and come in many different forms. Types of blemishes include blackheads, whiteheads, cysts, pustules, nodules, and papules. Each type of blemish ranges from mild to severe and will need to be treated accordingly. Studies have shown that acne can create emotional symptoms as well, which include low self-esteem and depression. Other symptoms associated with acne are dark spots on the skin and permanent scars.
A "flare-up" of acne can occur for a number of different reasons, including hormonal fluctuations associated with puberty, pregnancy, and menopause. In addition, certain medications and drugs, such as the birth control pill, can cause acne, as well as stress and a poor diet. Once the exact cause of acne is diagnosed, a proper treatment plan can be established.
Research shows that over-the-counter ointments are not proven to effectively treat severe acne. Our dermatology office offers numerous treatment options to control and manage acne and clear its symptoms. For milder cases of acne, prescription ointments such as topical solutions that contain salicylic acid and benzoyl peroxide can help. There are also oral antibiotics, such as doxycycline, minocycline or tetracycline that are effective to use. In addition to topical and oral prescriptions, laser treatments have also proven to be effective. Not only can a laser treatment help to deep clean and attack dead skin cells under the dermal layer, it can also help reduce redness and other pigmentation issues associated with acne. Chemical peels, microneedling and dermabrasion may also help depending on the type of acne the patient has.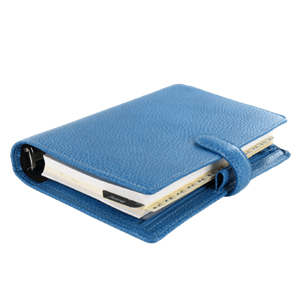 If you are tired of covering your acne with makeup, enduring the physical pain, embarrassment, and the emotional affliction that can develop from this condition, we encourage you to call our dermatology office to schedule an appointment today. We will provide a thorough skin analysis and create a tailored treatment plan to help clear up your complexion as quickly as possible.
Related Procedures