Cryosurgery, or cryotherapy, is used to treat external tumors or any abnormal or cancerous tissue with liquid nitrogen. Liquid nitrogen creates extremely cold conditions, which destroy early stage skin cancer moles and lesions, as well as precancerous skin growths called actinic keratosis. San Antonio dermatologist, Dr. Garcia, can effectively use cryosurgery to treat squamous cell carcinoma and basal cell cancers. In this procedure, Dr. Garcia will spray or use a cotton swab to apply the liquid nitrogen to the growth to freeze it away. Cryosurgery is tolerated well by most patients.
Cryosurgery is a simple procedure that takes a minimal amount of time. Patients can expect their procedure to be over quickly, however, this is dependent upon the severity of their condition. During the procedure, a dermatologist will sterilize the area being treated. A numbing agent may be applied to the treatment area to help prevent pain and discomfort. Using a cotton swab or spray, the liquid nitrogen is administered, immediately killing all cells that it is in contact with, which is the lesion in question. For this treatment, liquid nitrogen is placed at a temperature between -346 and -320 degrees Fahrenheit. At this temperature, liquid nitrogen instantly freezes and destroys all cells upon contact. The dermatologist will ensure that only the targeted area will be affected by the treatment. Following the procedure, patients may return to their regular routines.
Reviews
"Great doctor. Short wait time. Great staff. Good results (I hope). "
- B. /
Demandforce /
Mar 12, 2016
"I came here in February and had a wonderful experience. I only waited about 10 minutes and a lovely PA treated me. She was very warm and engaging, I really appreciated it because I was initially anxious and uncomfortable about the procedure. We laughed a lot and although the process was quite painful, she definitely made it more bearable. Will be following up soon for a second!"
- B. /
Google /
Oct 23, 2020
"Dr. Garcia and her staff are on time, professional, and efficient. I revived a thorough exam and evaluation. Service with a smile is the way they operate."
- G.K. /
Google /
Jun 15, 2023
"Dr. Garcia and her staff are top notch!"
- M.T. /
Google /
Jun 14, 2023
"Everyone was nice, polite and helpful. Doctor had good bedside manners. Had a good experience!"
- M.(. /
Google /
Jun 14, 2023
Previous
Next
Most patients go home immediately after cryosurgery, however, this is depending upon how complicated the surgery is. Cryosurgeries that have to treat internal areas of large external areas may require an overnight stay at a care facility. Following the procedure, patients are required to care for the area where the skin was frozen. The dermatologist will give precise instructions on how to care for the treatment site to ensure that patients keep the area clean and protected from possible infection.
If you believe you have a cancerous tumor, or if you have abnormal skin lesions and growths, it is important to have a qualified dermatologist examine the area. For many skin growths, cryosurgery may be a good treatment options. Through a quick and easy procedure process, cryosurgery seeks to effectively treat external skin ailments using liquid nitrogen to destroy malignant cells on site. Call our offices today to discuss how you might benefit from this treatment and schedule your consultation.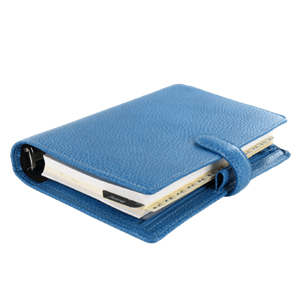 Related Procedures