Volbella Reviews
"Ive been in to see Dr Garcia three times and my experiences have been consistantly excellent. I have never waited more than five minutes to be taken to the exam room. The Dr's assistant or nurse attends to you immediately and a moment later Dr Garcia comes in. She listened to my concerns and actually recommended a treatment that was significantly less expensive than the one I was there for. Dr Garcia has performed Botox, Volbella and removed a chicken pox scar that has affected my self esteem for over 30 years. I highly recommend Dr Garcia every chance I get and will continue to be her patient."
- L.A. /
Demandforce /
May 04, 2018
Previous
Next
Volbella is a part of the Juvéderm collection of injectable dermal fillers. It can be used to restore volume to areas of the face, correct signs of aging (such as wrinkles and fine lines), and help to plump the lips. It is also effective in diminishing bags or dark circles under the eyes. Volbella contains a hyaluronic acid solution that is injected into the treatment area to add restorative volume without the need for a surgical procedure. At Sonterra Dermatology, Dr. Annabelle Garcia provides this rejuvenating treatment to enhance and restore several facial areas for her patients. To learn more about Volbella injections, contact our office in San Antonio, TX to schedule your consultation.
An ideal candidate for Volbella injections is any individual wanting to diminish the appearance of fine lines and/or wrinkles. It can help to address hollow, sunken cheeks, and thin lines around the mouth, as well as dark circles under the eyes. Volbella is also a good option for adding volume to thin lips to help them appear more plump and full. Prior to receiving a treatment, patients will have a consultation in order to evaluate if Volbella is the best option to meet their specific desires and needs.
Volbella injections are performed as an in-office procedure at Sonterra Dermatology. One treatment session usually lasts between 15 – 30 minutes, depending on the area being treated. For maximum comfort during the treatment, a numbing agent may be applied to the area. Once the area is numb, the injections will be administered into the treatment site. The number of injections needed will vary based on the size of the area and the desired results.
Following injections, patients may experience some slight swelling or bruising at the treatment site, but this should subside within a few days. Patients will be given specific aftercare instructions, but they may resume their normal daily activities once they leave our office. Results can typically be seen immediately following treatment, but sometimes it may take a few days to appear. The longevity of results will vary from patient to patient, but follow-up treatments can be administered to help maintain results.
The cost of Volbella will depend on the number of injections needed to address your unique concerns, the location, and the number of areas being treated. In some cases, a patient may only be concerned about one area that may require a few syringes, but another patient may want to address two areas at one time, which most likely would require more syringes. During your consultation, we can discuss your treatment plan and provide an estimate of your cost and discuss all your payment options.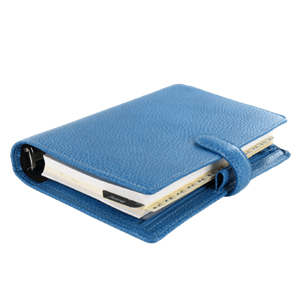 Whether you are wanting to correct signs of aging or restore lost volume, Volbella can be a good option for creating exceptional results without the downtime needed for a cosmetic surgery. At Sonterra Dermatology, we are proud to offer this innovative treatment to create beautiful and natural enhancements for our patients. Contact our San Antonio, TX practice today to learn more about Volbella injections and to schedule your consultation at our state-of-the-art facility.