What is Radiofrequency Microneedling?
San Antonio, TX dermatologist Dr. Annabelle Garcia uses a special approach that creates excellent outcomes for our patients using a treatment known as radiofrequency (RF) microneedling. Remedies utilizing RF energy have existed for a number of years and have become increasingly popular in the aesthetics industry for their skin tightening effects. This particular type of treatment uses heat to promote the production of collagen deep within the skin to create a tighter, smoother surface. This therapy maximizes optimal results by using microneedling to allow the radiofrequencies to penetrate deeper into the skin. At Sonterra Dermatology, we frequently incorporate this new advancement into our San Antonio, TX patients' skin treatments using the Infini RF, a state-of-the-art device designed to generate firmer skin, a smoother texture, and a glowing complexion.
Reviews
"Great doctor. Short wait time. Great staff. Good results (I hope). "
- B. /
Demandforce /
Mar 12, 2016
"I came here in February and had a wonderful experience. I only waited about 10 minutes and a lovely PA treated me. She was very warm and engaging, I really appreciated it because I was initially anxious and uncomfortable about the procedure. We laughed a lot and although the process was quite painful, she definitely made it more bearable. Will be following up soon for a second!"
- B. /
Google /
Oct 23, 2020
"I've been coming here for about a year or so, I have to be honest, I haven't had the best luck. Few times, including today, I wanted to give up and find a new place BUT I've meant the sweetest, caring, compassionate, hard working, goes out of her way to make things right......her name is Kim. She has gone above and beyond to take care of things that weren't taken care of before. And for that I will continue to come, because I know I can count on her. Thank you Kim for caring about me as a patient and a customer. You have touched my heart with your listening ear, kindness and have always cared about my concerns. I wish everyone was like you! I'm grateful and thankful for you."
- T.W. /
Yelp /
Jul 22, 2021
"I've been coming here for about a year or so, I have to be honest, I haven't had the best luck. Few times, including today, I wanted to give up and find a new place BUT I've meant the sweetest,..."
- T.W. /
Yahoo /
Jul 22, 2021
"Great first impression! I initially received a referral from my PCP to another dermatology clinic but, after reading some of the reviews and asking around, I made the decision to cancel that referral and find another clinic in my network. I chose this one based on the good reviews here and elsewhere. I was seen by Daniella Arellano PA-C for hair loss/thinning. She listened to everything I had to say and presented various options we could take. No pressure to dive balding-head first into some expensive procedure, but I am happy that I was presented with a few paths to pursue without ruling out any of them for future consideration. I even had some medical questions a week after my appointment so I called and left a message, and I received a call back the same day with answers.This was my first time at this office. It was very clean and everyone I encountered from check-in to check-out was very nice. Located on Sonterra ACROSS from the Methodist hospital - navigation kept wanting me to go TO the hospital!I have only given it 4 stars because I don't know yet if the visit will fix my issue and I did not want to mislead anyone by giving the impression they can fix EVERYTHING immediately. Maybe they can... and then it will be a 5!"
- S.O. /
Yelp /
Jul 14, 2021
Previous
Next
Am I a Candidate for RF Microneedling?
If you've noticed yourself starting to find discoloration, smile lines, age spots, and other skin problems (which can come with age and sun exposure), RF microneedling with the Infini RF might be the ideal treatment for you. This treatment can be an excellent option if you wish to:
Firm the skin, producing a more refreshed appearance
Improve skin feel, tone, and pigment
Heal skin imperfections, such as blood vessels and discoloration
Minimize the appearance of age spots and sun damage
Treat acne scars and other forms of scarring
Rejuvenate the skin for a younger, more glowing look
How Does RF Microneedling Work?
Microneedling uses an instrument with small needles at the end that's rolled gently around the skin to puncture and create micro-injuries that "interrupt" the cells and stimulate the production of collagen. Some also refer to this as collagen induction therapy. New skin forms as the skin heals, leaving the surface looking and feeling smoother, brighter, and more rejuvenated. While this procedure is often performed on its own, combining this advanced method with radiofrequency microneedling technology has enabled us to optimize the results for our San Antonio, TX patients.
The approach is quite simple. The Infini RF device, which emits radiofrequency energy, works by delivering short bursts of radiofrequency energy via an array of 25 sterile, gold-plated microneedles. The power is delivered through the needles, which simultaneously punctures the skin and circles back the electrodes to the surface of the skin. The RF energy heats at levels that offer cumulative and ongoing benefits.
What Results Can I Expect from RF Microneedling?
Your microneedling sessions will be performed inside the Sonterra Dermatology facility utilizing a numbing cream to minimize discomfort. During your procedure, the handheld device will glide over the treatment area, repeating the process until the desired outcome has been reached. You can expect small pinpoint scabs to appear 24 – 72 hours post-treatment, which will naturally shed when the underlying skin has healed. Results become visible as the skin heals over the 3 – 4 weeks after a microneedling with RF procedure. Optimal results generally call for 3 – 4 treatments scheduled 3 – 4 weeks apart.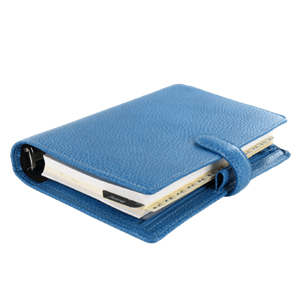 If you're looking to lessen the appearance of sun-damaged or aging skin, and reduce wrinkles, laxity, or acne scars, RF microneedling is a wonderful treatment with proven outcomes. Combining radiofrequency skin tightening and microneedling, this outstanding skin repair procedure has grown in popularity and is a top-rated, minimally invasive treatment for our San Antonio, TX patients. We welcome you to contact Sonterra Dermatology to schedule your appointment with Dr. Annabelle Garcia to discuss the benefits of the Infini RF.