Reviews
"Great doctor. Short wait time. Great staff. Good results (I hope). "
- B. /
Demandforce /
Mar 12, 2016
"I came here in February and had a wonderful experience. I only waited about 10 minutes and a lovely PA treated me. She was very warm and engaging, I really appreciated it because I was initially anxious and uncomfortable about the procedure. We laughed a lot and although the process was quite painful, she definitely made it more bearable. Will be following up soon for a second!"
- B. /
Google /
Oct 23, 2020
"Dr. Garcia and her staff are on time, professional, and efficient. I revived a thorough exam and evaluation. Service with a smile is the way they operate."
- G.K. /
Google /
Jun 15, 2023
"Dr. Garcia and her staff are top notch!"
- M.T. /
Google /
Jun 14, 2023
"Everyone was nice, polite and helpful. Doctor had good bedside manners. Had a good experience!"
- M.(. /
Google /
Jun 14, 2023
Previous
Next
San Antonio dermatologist Dr. Garcia offers a wide range of filler products to help correct signs of facial aging, such as deep lines, folds, and lost volume. It is one of the most popular brands of injectable wrinkle fillers because it treats several concerns with different formulas for long-lasting results. Restylane is made with a synthetic version of the body's natural hyaluronic acid (HA), giving the skin a natural, softer look that is more supple and full. A custom treatment plan can treat mild to severe facial lines and wrinkles, as well as add volume to the lips and cheeks. Sonterra Dermatology carries a selection of Restylane products, including:
Restylane: Addresses facial wrinkles and folds
Restylane Defyne: Fills in deep smile and laugh lines
Restylane Kysse: Enhances texture, color, and volume of the lips
Restylane Lyft: Adds volume and lift in the cheeks
Restylane Refyne: Corrects moderate smile and laugh lines
Restylane Silk: Adds volume to the lips and fills in vertical lip lines
Ideal Candidates for Restylane
Restylane treatments are great for any patient over the age of 21 who wants to improve their appearance. Since it has so many formulas, your treatment will be customized to fit your needs and concerns. Restylane can help you treat early signs of aging, including fine lines throughout the face, or boost the volume in your lips and cheeks. It can also treat moderate to severe wrinkles, like laugh lines, frown lines, Crow's feet, nasolabial folds, marionette lines, and more. Some formulas contain lidocaine so you should disclose any known allergies during your consultation to avoid a reaction.
Restylane Procedure Technique
Restylane injections take place inside the minor procedures room at Sonterra Dermatology. A numbing cream can be applied for increased patient comfort if requested. The product is injected into your skin through a fine needle and massaged so it fills the needed areas. The injections are followed by a cold, gentle compress to help control swelling. Each Restylane product is administered the same way but on different areas of the face targeted according to your specific needs and aesthetic goals.
What to Expect from Restylane Injections
When your Restylane injections are complete, you can return to work. Your recovery will depend on what is being treated so talk to your injector about what to expect. The injection sites will appear slightly red and swollen, but this usually goes away in a few hours. Bruising can be a factor, but this can usually be concealed with makeup. It is recommended that you avoid exercise for 24 hours and you should sleep upright for the first night. Most patients will notice some improvements immediately after treatment, but it may take 1 – 2 weeks before the final results appear. Restylane injections often last up to a year, depending on the exact product used.
Expected Cost of Restylane
Your cost for Restylane will vary based on many factors, including which formula is used, which area(s) is being treated, how much filler is needed, and more. During your consultation, your injector will listen to your concerns and goals before developing a personalized Restylane treatment plan. From there, your cost can be estimated and payment options discussed.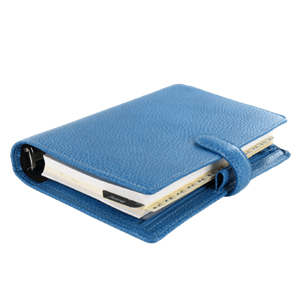 Soften Lines and Wrinkles with Restylane
Rejuvenate your face with a simple and easy nonsurgical cosmetic procedure. Restylane is a popular injectable treatment at Sonterra Dermatology, filling in lines and wrinkles or adding volume to create a softer, glowing appearance. Call our San Antonio, TX office for your consultation to learn more information about Restylane and other nonsurgical treatments.