Reviews
"Great doctor. Short wait time. Great staff. Good results (I hope). "
- B. /
Demandforce /
Mar 12, 2016
"I came here in February and had a wonderful experience. I only waited about 10 minutes and a lovely PA treated me. She was very warm and engaging, I really appreciated it because I was initially anxious and uncomfortable about the procedure. We laughed a lot and although the process was quite painful, she definitely made it more bearable. Will be following up soon for a second!"
- B. /
Google /
Oct 23, 2020
"Dr. Garcia and her staff are on time, professional, and efficient. I revived a thorough exam and evaluation. Service with a smile is the way they operate."
- G.K. /
Google /
Jun 15, 2023
"Dr. Garcia and her staff are top notch!"
- M.T. /
Google /
Jun 14, 2023
"Everyone was nice, polite and helpful. Doctor had good bedside manners. Had a good experience!"
- M.(. /
Google /
Jun 14, 2023
Previous
Next
What is Laser Vein Removal?
Spider veins are enlarged blood vessels that are usually red or blue and commonly found on the legs and even the face. With laser vein removal, San Antonio dermatologist, Dr. Garcia, can treat both small and large veins effectively with the Cutera Excel V. This safe and reliable laser will use its varying wavelengths to target the pigmentation of the vein to diminish it and leave a clearer and smoother appearance. Dr. Garcia can also use the laser to treat small, dilated vessels on the face. After successful treatment, not only will a patient look better but pain and discomfort are also alleviated.
Patients who are good candidates for laser vein removal have visible veins on their body, including the thighs and lower legs, that cause them to avoid shorts and swimsuits out of embarrassment. Some patients also develop spider veins on their face, which can be minimized or erased by laser vein therapy. Patients should be in good general health before the procedure and should tell their doctor if they have a history of blood clots or may be pregnant.
Before the treatment begins, the doctor or technician cover the patient's eyes with protective eyewear. Once the patient is ready, the doctor or technician will pass the laser handpiece over the areas of the face and body that have visible blood vessels. The Cynosure MPX Elite system applies multiple wavelengths of light that can are absorbed by the blood vessel, which destroy the spider vein for a smoother appearance to the skin.
Laser vein treatment may cause some temporary redness, bruising, and blistering to the treated skin, but this should disappear in 2 weeks – 2 months. Patients are advised to rest and avoid strenuous activity after their treatment, and patients should cover the treated areas or use other protection from any sun exposure. For best results, patients may need multiple treatments over the course of several months. For a faster recovery, patients may consider wearing support stockings to help promote better blood circulation.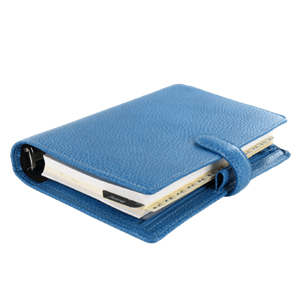 The cost of laser vein removal can vary greatly in cost depending on the size of the area treated and how many treatment sessions are needed. Patients can expect to pay between $200 and $2,500 for their laser vein removal treatment.
Thanks to advanced technology, our patients no longer have to cover up unattractive spider veins. Schedule a free consultation with one of our dermatologists where we can help you decide the best treatment for your spider veins.
Related Procedures