The group of conditions that leaves skin irritated or inflamed is called eczema and can be treated with various options. This common skin condition can be caused by an overreaction of the immune system, heredity, hay fever or asthma and can be triggered by allergens such as dander, soaps and detergents. When a patient experiences itchiness and then a rash over usually the face, wrists or feet, he or she can visit San Antonio dermatologist, Dr. Garcia, for treatment. After effective treatment, itchiness and irritation should be reduced and skin should be left clearer and healthier.
Eczema Treatment Reviews
"Dr Garcia and her team are AMAZING. I came in with terrible terrible eczema, and they worked with me for MONTHS helping me find the perfect medication. We finally settled on dupixent and it has changed my life! Recently I have been having a hard time with my new insurance, and Dr. Garcia's nurse Cindy has worked with me- calling my insurance (which is never fun for anyone), getting me other medication in the mean time, and overall supporting me in fixing my skin. I am so thankful for Dr. Garcia and her entire staff. I would highly recommend to anyone suffering with any skin conditions- they are incredibly kind and understanding and willing to work with everyone!"
- S.P. /
Yelp /
Feb 12, 2019
"Dr Garcia and her team are AMAZING. I came in with terrible terrible eczema, and they worked with me for MONTHS helping me find the perfect medication. We finally settled on dupixent and it has..."
- S.P. /
Yahoo /
Feb 12, 2019
"I have been a patient of Sonterra Dermatology since 2013 and I can honestly say Dr. Garcia and all her staff are the best in the San Antonio area. Not only have I been treated successfully from hormone acne but of Eczema as well. It's been over 17 months since I've had a flare up from either skin disorders."
- K.P. /
Google /
Mar 09, 2021
"Dr. Cervantes was very attentive and answered my questions for my eczema."
- S.S. /
Google /
Apr 02, 2022
"Love Sonterra! Cannot go wrong. My daughter saw Nurse Practioner Erica Kelso for her Eczema. Everyone was pleasant, the NP, her MA Stephanie and the Front Office staff as well. Beautiful, inviting office."
- K.L. /
Google /
Jun 05, 2023
Previous
Next
Doctors aren't entirely sure what causes eczema but it's believed to be triggered by several factors. Immune system abnormalities, genetics, environment, skin irritants and skin barrier defects are the most common causes. Family genetics play a role where certain genes can cause patients to have extremely sensitive skin. A patient with relatives who suffer from asthma or hay fever is at a higher risk of developing eczema. Contact with certain fabrics and soaps, cold, dry climates, heat and sweat and even stress can trigger eczema symptoms. Defects in the skin barrier can allow germs in and moisture out which can also lead to flare-ups.
Eczema can be treated with a range of over-the-counter or prescribed medication and ointments. Hydrocortisone creams and ointments can be bought, as well as antihistamines, such as Benadryl, to help relieve symptoms. Prescription medications such as steroid creams or immunomodulators may help those with severe eczema. An oral steroid, or corticosteroid, may also be prescribed. In extreme cases, ultraviolet light therapy or laser treatment may also be applied to the affected areas. When other treatments have failed, immunosuppressants may be prescribed since these drugs suppress the immune system.
Eczema is most commonly characterized by dry, itchy or red skin, as well as persistent rashes. Usually, a patient's skin will begin to itch before a rash appears. Most patients will experience patches of skin that are chronically itchy, dry or thickened. These patches can appear anywhere, but mostly occur on the face, neck, hands or legs. With children, patches can appear on the inner creases of the knees and elbows. Once the skin is scratched, dry patches, as well as open sores with crust, could develop which could become infected. Severe symptoms could include pus-filled blisters or a yellowish to light-brown crust developing over existing eczema patches, which could be a sign of a bacterial infection.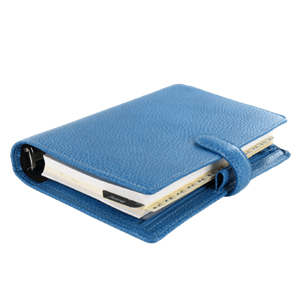 Get Control of Your Eczema!
Whether you have suffered from eczema for years with little to no relief or have just noticed an itchy rash and a difference in your skin, there are numerous treatment options available. Employing a multi-level treatment approach of care, which includes prevention, detection and treatment, allows our patients to not only manage their eczema, but also notice a significant decrease in symptoms.
Related Procedures