Slow and steady can win the race against aging with Sculptra, a filler that produces subtle results over time, which leads to rejuvenated, younger-looking skin. San Antonio dermatologist, Dr. Garcia, injects this filler into the face to stimulate the production of collagen, which adds volume to the skin. This additional volume fills in lines, wrinkles and folds all over the face for a smoother, tighter appearance. Since the collagen's increased production lasts for months, Sculptra's effects can last for up to 2 years. Usually, a series of treatments are required for full results.
Sculptra treatments are best for any candidate who suffers from wrinkles and deep facial lines due to aging. Based on past usage of Sculptra, typical candidates for this treatment are between 30 and 55 years old. However, younger candidates may seek this treatment to reverse the effects of aging caused by personal and environmental factors such as smoking, drug use, and sun exposure. Candidates will need to understand that the cost is significantly higher than other wrinkle fillers, however the results last much longer.
Sculptra is an outpatient treatment administered in the dermatologist's office. Prior to treatment, the face will be cleansed and the injections sites will be marked with a washable pen. The filler product will be injected under the skin and gently massaged so that it fills the area as needed. Sculptra is generally administered in multiple layers until the desired look and contour is achieved. The length of this treatment time can last up to a full hour. In addition to numbing the injection areas prior to treatment, this particular filler is used to recontour specific areas so the injections must be performed carefully and precisely. For the best results, some patients will need to return within a couple of weeks for additional treatment because it sometimes takes more than one appointment to attain optimal results.
Patients should expect to see results immediately after treatment, however, Sculptra is a filler product that may take more than one treatment session to attain the perfect results. After each treatment, patients can expect to have some mild swelling and redness at and around the injection sites, which will subside within a few short hours. Patients are also advised to follow all aftercare instructions which include refraining from exercise for 24 hours and avoid applying pressure to the face. The dermatologist will give each patient a full list of instructions and expectations prior to treatment. Patients will be able to immediately return to their regular daily routines following each treatment.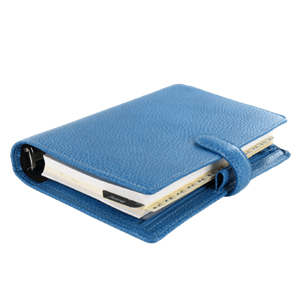 Because Sculptra lasts much longer than many of our other filler products, the cost does run a bit more. The average price is about $800-$1,0000 per syringe. The overall cost for treatment will vary depending on the number of syringes and appointments needed to attain the right results. Patients will have the opportunity to speak with the dermatologist during the consultation to discuss cost and treatment options.
Schedule a Consult Today!
If you are seeking long lasting wrinkle treatment results, Sculptra may be a perfect solution for you. We encourage you to call our dermatology office today and learn more about our filler options and skin rejuvenation treatments. Sculptra is FDA approved and offers patients outstanding outcomes.
Related Procedures