As part of the Juvéderm family of fillers, Voluma is another safe and effective dermal filler that targets cheeks in aging patients. The role of this gel filler is to restore lost volume and contour cheeks, which have hollowed out and taken on a sunken look due to the aging process. San Antonio dermatologist, Dr. Garcia, will determine the most appropriate area of the mid-face to inject this FDA-approved filler for optimal results. The light consistency absorbs well into the skin, leading to a natural look and feel. Results from Voluma can last up to 2 years.
Voluma is appropriate for any candidate who seeks to add volume to their cheeks due to aging or mid-face, facial sagging. Voluma enhances the overall appearance of the face and adds a youthful essence, essentially providing patients with a liquid facelift. This procedure is perfect for patients who desire mid-face volume, but are not wanting surgery. Patients should speak to their dermatologist to determine an appropriate treatment plan.
Reviews
"Great doctor. Short wait time. Great staff. Good results (I hope). "
- B. /
Demandforce /
Mar 12, 2016
"I came here in February and had a wonderful experience. I only waited about 10 minutes and a lovely PA treated me. She was very warm and engaging, I really appreciated it because I was initially anxious and uncomfortable about the procedure. We laughed a lot and although the process was quite painful, she definitely made it more bearable. Will be following up soon for a second!"
- B. /
Google /
Oct 23, 2020
"I've been coming here for about a year or so, I have to be honest, I haven't had the best luck. Few times, including today, I wanted to give up and find a new place BUT I've meant the sweetest, caring, compassionate, hard working, goes out of her way to make things right......her name is Kim. She has gone above and beyond to take care of things that weren't taken care of before. And for that I will continue to come, because I know I can count on her. Thank you Kim for caring about me as a patient and a customer. You have touched my heart with your listening ear, kindness and have always cared about my concerns. I wish everyone was like you! I'm grateful and thankful for you."
- T.W. /
Yelp /
Jul 22, 2021
"I've been coming here for about a year or so, I have to be honest, I haven't had the best luck. Few times, including today, I wanted to give up and find a new place BUT I've meant the sweetest,..."
- T.W. /
Yahoo /
Jul 22, 2021
"Great first impression! I initially received a referral from my PCP to another dermatology clinic but, after reading some of the reviews and asking around, I made the decision to cancel that referral and find another clinic in my network. I chose this one based on the good reviews here and elsewhere. I was seen by Daniella Arellano PA-C for hair loss/thinning. She listened to everything I had to say and presented various options we could take. No pressure to dive balding-head first into some expensive procedure, but I am happy that I was presented with a few paths to pursue without ruling out any of them for future consideration. I even had some medical questions a week after my appointment so I called and left a message, and I received a call back the same day with answers.This was my first time at this office. It was very clean and everyone I encountered from check-in to check-out was very nice. Located on Sonterra ACROSS from the Methodist hospital - navigation kept wanting me to go TO the hospital!I have only given it 4 stars because I don't know yet if the visit will fix my issue and I did not want to mislead anyone by giving the impression they can fix EVERYTHING immediately. Maybe they can... and then it will be a 5!"
- S.O. /
Yelp /
Jul 14, 2021
Previous
Next
Voluma is injected through a tiny needle directly into the marked injection sites on the face. The dermatologist will inject the filler layer by layer until the desired contour has been achieved. Prior to the injection, a numbing agent will be applied to the skin so that the patient does not feel any major discomfort. The appointment typically lasts about an hour.
Patients should expect to see immediate results following their Voluma injection. Patients may experience some swelling and redness, as well as tenderness on and around the cheek area, however, this will go away after a few hours. Exercise should be avoided for at least 24 hours after the injections. Patients will notice a fuller, smoother, younger looking complexion and a naturally lifted look. These results typically last up to 2 full year in most patients.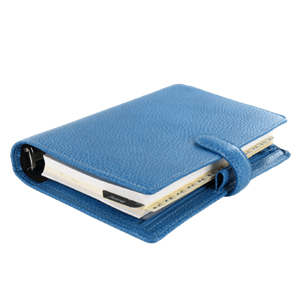 On average, a full syringe of Voluma can cost betweeen $750-$950. The number of syringes needed for treatment varies per patient and it is typical for a single treatment to require more than one syringe of product. Patients should keep in mind that the results of Voluma last longer than other injectable fillers, and that over time the cost of additional treatments using other fillers may equate or succeed to a single treatment of Voluma. Patients will have the opportunity to discuss treatment options with their dermatologist during their consultation prior to treatment.
Schedule a Consult Today!
If you are experiencing sagging in the cheek area or within the mid-face, we encourage you to call our dermatology office and learn about the nonsurgical skin rejuvenation treatments we offer. Procedure such as Voluma can help create a younger looking appearance, as well as allow you to avoid surgery. During your consultation, we will create a tailored treatment plan to address your aesthetic goals and concerns.
Related Procedures