San Antonio dermatologist, Dr. Annabelle Garcia, is proud to offer patients the latest products as they enter the cosmetic market. For patients desiring a slimmer chin and upper neck, a new injectable has been developed that is known as a form of nonsurgical neck/chin liposuction.
Kybella, a new injectable by Allergan, reduces fat deposits in the submental area (the area of the upper neck, just below the chin). Stubborn pockets of fat that are resistant to diet and exercise can accumulate on any area of the body, but in the submental area, excess fat can create the appearance of what is commonly called a "double chin." While surgical neck liposuction is best for patients who need larger amounts of fat removed from other areas of the neck, Kybella is a great solution for anyone who only needs treatment in the upper neck. During the initial consultation, Dr. Garcia will discuss the best options based on the patient's needs and concerns.
Candidates for Kybella treatments must be at least 18 years old and not pregnant or breastfeeding. In the initial consultation before the procedure, patients should tell their doctor about their medical history, as well as any current medications or medical concerns. Deoxycholic acid, the active ingredient in Kybella, works by destroying the dietary fat in the submental area. It will take 2 – 6 treatment sessions for patients to get their best results, but 79% of patients in clinical trials were satisfied from the final results of their Kybella treatments and they reported feeling that they looked younger, happier, and more confident.
Reviews
"Great doctor. Short wait time. Great staff. Good results (I hope). "
- B. /
Demandforce /
Mar 12, 2016
"I came here in February and had a wonderful experience. I only waited about 10 minutes and a lovely PA treated me. She was very warm and engaging, I really appreciated it because I was initially anxious and uncomfortable about the procedure. We laughed a lot and although the process was quite painful, she definitely made it more bearable. Will be following up soon for a second!"
- B. /
Google /
Oct 23, 2020
"I've been coming here for about a year or so, I have to be honest, I haven't had the best luck. Few times, including today, I wanted to give up and find a new place BUT I've meant the sweetest, caring, compassionate, hard working, goes out of her way to make things right......her name is Kim. She has gone above and beyond to take care of things that weren't taken care of before. And for that I will continue to come, because I know I can count on her. Thank you Kim for caring about me as a patient and a customer. You have touched my heart with your listening ear, kindness and have always cared about my concerns. I wish everyone was like you! I'm grateful and thankful for you."
- T.W. /
Yelp /
Jul 22, 2021
"I've been coming here for about a year or so, I have to be honest, I haven't had the best luck. Few times, including today, I wanted to give up and find a new place BUT I've meant the sweetest,..."
- T.W. /
Yahoo /
Jul 22, 2021
"Great first impression! I initially received a referral from my PCP to another dermatology clinic but, after reading some of the reviews and asking around, I made the decision to cancel that referral and find another clinic in my network. I chose this one based on the good reviews here and elsewhere. I was seen by Daniella Arellano PA-C for hair loss/thinning. She listened to everything I had to say and presented various options we could take. No pressure to dive balding-head first into some expensive procedure, but I am happy that I was presented with a few paths to pursue without ruling out any of them for future consideration. I even had some medical questions a week after my appointment so I called and left a message, and I received a call back the same day with answers.This was my first time at this office. It was very clean and everyone I encountered from check-in to check-out was very nice. Located on Sonterra ACROSS from the Methodist hospital - navigation kept wanting me to go TO the hospital!I have only given it 4 stars because I don't know yet if the visit will fix my issue and I did not want to mislead anyone by giving the impression they can fix EVERYTHING immediately. Maybe they can... and then it will be a 5!"
- S.O. /
Yelp /
Jul 14, 2021
Previous
Next
The dermatologist practitioner will clean the area to be treated and then carefully make multiple injections under the chin with Kybella. Patients generally begin to see results after 2 - 4 treatment sessions, but if needed, patients can have up to 6 Kybella treatments with no more than a 4 week break between sessions. Many patients report minor, temporary side effects after their treatment, including pain, redness, numbness, swelling, and bruising.
Currently, Kybella is only approved to be injected into the submental area for fat reduction. While research is being done to see if Kybella is safe on other parts of the face and body, a reputable plastic surgeon will only use Kybella in the area of the neck below the chin.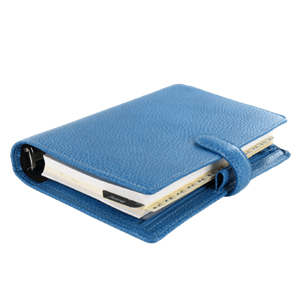 Since Kybella is a relatively new treatment, it is slightly more expensive than some of the other injectables on the market, but it still costs considerably less than surgical neck liposuction by a plastic surgeon. Patients usually receive 2 – 6 treatment sessions, which adds up to $1,000 to $2,000 total. Kybella also saves patients the recovery time needed after surgical neck liposuction.
Schedule a Consult Today!
To learn more about this product that is known as nonsurgical chin liposuction, we invite you to call our dermatology office today and schedule your consultation.