Reviews
"Great doctor. Short wait time. Great staff. Good results (I hope). "
- B. /
Demandforce /
Mar 12, 2016
"I came here in February and had a wonderful experience. I only waited about 10 minutes and a lovely PA treated me. She was very warm and engaging, I really appreciated it because I was initially anxious and uncomfortable about the procedure. We laughed a lot and although the process was quite painful, she definitely made it more bearable. Will be following up soon for a second!"
- B. /
Google /
Oct 23, 2020
"Dr. Garcia and her staff are on time, professional, and efficient. I revived a thorough exam and evaluation. Service with a smile is the way they operate."
- G.K. /
Google /
Jun 15, 2023
"Dr. Garcia and her staff are top notch!"
- M.T. /
Google /
Jun 14, 2023
"Everyone was nice, polite and helpful. Doctor had good bedside manners. Had a good experience!"
- M.(. /
Google /
Jun 14, 2023
Previous
Next
San Antonio dermatologist, Dr. Annabelle Garcia, is proud to offer patients the latest products as they enter the cosmetic market. For patients desiring a slimmer chin and upper neck, a new injectable has been developed that is known as a form of nonsurgical neck/chin liposuction.
Kybella, a new injectable by Allergan, reduces fat deposits in the submental area (the area of the upper neck, just below the chin). Stubborn pockets of fat that are resistant to diet and exercise can accumulate on any area of the body, but in the submental area, excess fat can create the appearance of what is commonly called a "double chin." While surgical neck liposuction is best for patients who need larger amounts of fat removed from other areas of the neck, Kybella is a great solution for anyone who only needs treatment in the upper neck. During the initial consultation, Dr. Garcia will discuss the best options based on the patient's needs and concerns.
Candidates for Kybella treatments must be at least 18 years old and not pregnant or breastfeeding. In the initial consultation before the procedure, patients should tell their doctor about their medical history, as well as any current medications or medical concerns. Deoxycholic acid, the active ingredient in Kybella, works by destroying the dietary fat in the submental area. It will take 2 – 6 treatment sessions for patients to get their best results, but 79% of patients in clinical trials were satisfied from the final results of their Kybella treatments and they reported feeling that they looked younger, happier, and more confident.
The dermatologist practitioner will clean the area to be treated and then carefully make multiple injections under the chin with Kybella. Patients generally begin to see results after 2 - 4 treatment sessions, but if needed, patients can have up to 6 Kybella treatments with no more than a 4 week break between sessions. Many patients report minor, temporary side effects after their treatment, including pain, redness, numbness, swelling, and bruising.
Currently, Kybella is only approved to be injected into the submental area for fat reduction. While research is being done to see if Kybella is safe on other parts of the face and body, a reputable plastic surgeon will only use Kybella in the area of the neck below the chin.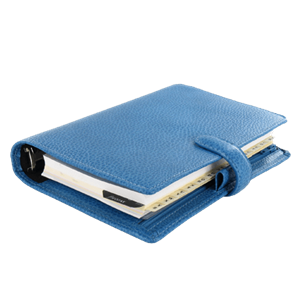 Since Kybella is a relatively new treatment, it is slightly more expensive than some of the other injectables on the market, but it still costs considerably less than surgical neck liposuction by a plastic surgeon. Patients usually receive 2 – 6 treatment sessions, which adds up to $1,000 to $2,000 total. Kybella also saves patients the recovery time needed after surgical neck liposuction.
Schedule a Consult Today!
To learn more about this product that is known as nonsurgical chin liposuction, we invite you to call our dermatology office today and schedule your consultation.