BOTOX® is a simple and effective way to rejuvenate the skin and soften the appearance of crow's feet, laugh feet and frown lines. BOTOX®, derived from the Botulinum toxin type A, is injected by San Antonio Board Certified dermatologists, Dr. Annabelle Garcia, Dr. Milton Moore, Dr. Tessa Cervantes and Dr. Allison Metzinger. BOTOX® targets and ceases the muscle activity that is responsible for causing wrinkles. With BOTOX®, our dermatologists can treat moderate to severe lines on the forehead, between the eyebrows, and crow's feet. Most patients will notice results in as little as 7 days with effects lasting up to 4 months. This FDA-approved treatment can be used several times per year.
Best Candidates for BOTOX?
The best candidates for BOTOX® are those who are unhappy with the facial wrinkles in the upper portion of the face, such as the forehead, crows feet or frown lines. BOTOX® is suitable for anyone seeking a nonsurgical approach to rejuvenated skin.
BOTOX Reviews
"Dr. Garcia and the entire staff is excellent. Regarding my last appointment, I went in for assistance and direction on "the works" - Botox not only on the forehead but now to hopefully assist with jowl appearance and crows feet area (still waiting for results but had this done a few days ago). Added a retinol as well as a lytic treatment for night-time use, and a new prescription for Latisse. I had great results for a long stretch of time and now suddenly back to regular lashes :(. My hope is that I just got a weak batch and will have long lashes once again. Great service, staff and results! Thank you. "
- M. /
Demandforce /
Oct 21, 2016
"Very professional and knowledgeable. I would drive 4 hours again to have Botox, Fillers, etc. Patient for life! "
- L. /
Demandforce /
Dec 30, 2016
"Dr. Annabelle Garcia is incredibly considerate and attentive. She always listens to my concerns and provides the best solutions for my skin. I've visited her for allergy spots on my skin, acne, uneven skin tone and dryness. I never feel like she is experimenting or unsure how to help. She listens to everything I say, examines me and uses her experience to assess my needs. I also visit her for botox and she's SO AWESOME! Dr. Garcia even helped one of my eyebrows that was slightly lower than the other. I've always been so self-conscious about my crooked eyebrows, but my face looks even steven now and I am much more confident. Best thing is, I never even brought that up, she noticed and corrected it during my botox appointment. The office staff is also incredibly welcoming and wonderful. It doesn't hurt to spend money on looking amazing when you're treated like a queen! I highly recommend Dr. Annabelle Garcia. Her integrity and results are second to none."
- B. /
Demandforce /
Feb 22, 2017
"Dr. Garcia is patient, knowledgeable and kind. Her staff is professional and her office runs like clockwork. I'm confident having her examine my skin for signs of cancer and often go to her for a "pick me up" serving of botox. I highly recommend her."
- A. /
Demandforce /
May 04, 2017
"Great staff and expertise. Dr. Garcia is outstanding. I had Botox and no bruising whatsoever!"
- A. /
Demandforce /
Aug 16, 2017
Previous
Next
BOTOX® treatments are very common in our dermatology practice and most patients are in and out within 30 minutes. BOTOX® is administered through a fine needle directly into the facial areas. The dosage varies depending on the condition of the skin and how much wrinkling is visible. BOTOX® is an outpatient procedure and after treatment, patients can immediately go back to their daily routines.
What to Expect with BOTOX
After a BOTOX® treatment, patients can expect some minor swelling and redness at the injection sites. This goes away quickly and is generally not noticeable within about an hour after the treatment. Exercise should be avoided or limited within the first 18-24 hours, and patients should sleep upright the first night. The results following a BOTOX® treatment are not immediate. It generally takes about 7 days for patients to see their smoother, softer complexion begin to appear. At our Dermatology offices, our patients love their results so much, they come back every quarter to get retreated so that they can maintain their gorgeous results.
The average cost of BOTOX® can range between $250 - $500 depending on the areas treated. The amount of BOTOX® used will vary by patient; some patients will only choose to treat one area (forehead), while others may treat 2-3 (frown lines, crows feet), which will increase the overall cost. During the initial consultation, we will evaluate your skin and determine how much BOTOX® should be used to attain your desired results.
Schedule a BOTOX Consult Today!
BOTOX® is one of the most popular treatments provided by our Board Certified Dermatologists. It is FDA approved, safe and effective to use, and creates smooth and glowing results for our patients. If you are seeking a nonsurgical way to treat forehead wrinkles, frown lines, crows feet, or if you would like to inquire about BOTOX® for treating underarm sweating, we invite you to call our dermatology office and schedule an appointment.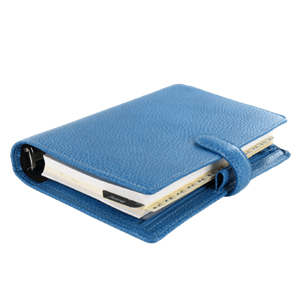 Related Procedures