Forever Young BBL Reviews
"I was nervous about seeing a Dermo because of the many years I spent out in the sun with little sunscreen. Dr. Garcia didn't criticize and in fact, told me she would help me to be able to feel better about my brown spots and complexion. She recommended a series of 5 BBLs. After only two of them, I saw an amazing improvement in my face. Since I have RA & Lupus, Dr. Garcia was very cautious about any reaction I might have to the treatments and sure enough, I did have some adverse reactions. She offered to refund the money I had already paid for the remaining three sessions. She also was the first doctor to help me really get the rash I get from Lupus under control. Knowing the Rx was pricey, she gave me some coupons to get discounted prescriptions. I won't hesitate to recommend Dr. Garcia and her team to any of my friends and family!"
- A.R. /
Google /
Jan 24, 2017
"Danielle is great! So sweet and very thorough, precise with the BBL treatment. She is great at explaining what she doing and checking on me throughout the procedure."
- L.B. /
Demandforce /
Jun 21, 2017
"I love the BBL treatment I received from BarbiMy skin looks younger."
- M.S. /
Demandforce /
Oct 01, 2017
"I absolutely love everyone at Sonterra Dermatology. Stephanie at check out is always so helpful and friendly. Dr. Garcia has been such a blessing and is always thorough when it comes to my skin checks. Cindy is always on top of things and makes sure I'm taken care of. Daniella!! Well, she's hands down the best. She takes her time to answer any questions I have, is super gentle while taking care of all my lase MD & BBL facials. She keeps my skin glowing! The entire office is friendly. I never wait hardly at all in the waiting room. Service is exceptional! If you're not going to Sonterra Dermatology for your skincare needs, you're missing out!"
- B.B. /
Google /
Oct 14, 2021
"I had laser hair removal with Cindy, and I highly recommend her! She is lovely and I had great results."
- N.D. /
Google /
May 27, 2023
Previous
Next
With revolutionary, new technology, there's a whole new way to fight the signs of aging by penetrating the deepest layers of the skin. With IPL (Intense Pulsed Light) photofacial treatments, light energy is sent deep into the skin so varying wavelengths can effectively damage the skin to initiate skin regeneration. As the skin regenerates itself following the procedure, the result will be younger-looking, healthier, rejuvenated skin. Our San Antonio dermatology office is proud to offer the Forever Young Broadband Light (BBL) IPL technology for area patients seeking the reversal of skin damaged skin. Dr. Annabelle Garcia will customize a treatment plan specific for a patient's condition to produce optimal results.
Contrary to popular belief, the look of aging can't be reversed at the skin's surface, but instead deep in its layers. The Forever Young BBL treatment uses the science of gene expression to produce younger-looking, smoother skin. Gene expression effectively is how the skin produces new cells, so as a person gets older, more and more genes associated with aging are activated causing a person to develop lines and wrinkles and other signs of aging. San Antonio dermatologist, Dr. Garcia, will use the treatment to genetically reprogram the skin through light energy technology to transform the skin.

IPL is perfect for anyone who is concerned about his or her aged skin and wants to look younger. This FDA-approved procedure is noninvasive and works well on all areas of the face to target lines, wrinkles and folds. Patients with pigmentation issues, sun-damaged skin, large pores or freckles are also good candidates for this treatment. IPL works best on light-skinned individuals who don't tan.
Before the procedure, the patient will be given protective eyewear to put on to prevent any damage from the light source. The medical professional will apply a cooling gel on the treatment area and then place the handheld light source over the area. Varying wavelengths will be penetrated by the skin in order to reach deep levels of the skin. There should be little to no pain with most patients experiencing a slight sting like a rubber band snap. The time of the treatment varies on the size of the treatment area, as well as the condition of the patient's skin.
Since this is a noninvasive treatment, there is no downtime and most patients can return to his or her daily activities immediately after. Common side effects include some redness, splotchy areas or skin darkening that should subside within a few hours. As the skin heals, it will look noticeably younger, smoother and more even-toned with smaller pores. To achieve best results, a series of sessions are needed, which are spaced a few weeks apart.
Patients can expect to spend around $500-$600 on average per session. Since this treatment is highly customizable, the price can vary greatly. Not only is price affected by the number of sessions needed, but also the condition of the skin and the size of the area being treated. It is recommended that a patient speak with a medical professional prior to the procedure to obtain accurate pricing.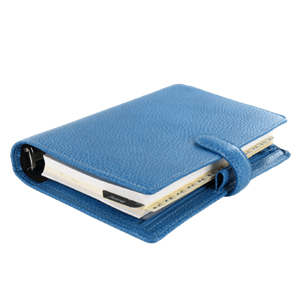 Turn Back the Hands of Time
Since skin can't effectively be treated at the surface, it's time to go deeper with IPL to produce younger-looking, healthier skin. Pick up the phone and give us a call to schedule an appointment to see how IPL can transform your appearance.