Cysts can occur all over the body as pockets full of pus, fluid or other material that can feel like large peas beneath the skin, which feel smooth. They can be caused by clogged oil glands, infections or form around foreign bodies like earrings. While cysts are considered benign and usually painless, they typically don't go away on their own. In some cases, they can become painful, inflamed or infected, so San Antonio dermatologist, Dr. Garcia, can provide a number of treatment options. Common treatments include draining the cyst or injecting it with a medication to reduce its size.
Reviews
"Great doctor. Short wait time. Great staff. Good results (I hope). "
- B. /
Demandforce /
Mar 12, 2016
"I came here in February and had a wonderful experience. I only waited about 10 minutes and a lovely PA treated me. She was very warm and engaging, I really appreciated it because I was initially anxious and uncomfortable about the procedure. We laughed a lot and although the process was quite painful, she definitely made it more bearable. Will be following up soon for a second!"
- B. /
Google /
Oct 23, 2020
"Visit was fine . They explained everything and was able to get treatment right away. They were nice and Good service overall"
- K.W. /
Google /
Aug 20, 2022
"Excellent customer service, Dr. Moore has the best bedside manner with his patience. Would highly recommend Dr. Moore And his staff"
- L.H. /
Google /
Aug 19, 2022
"Dr. Milton was super thorough, kind, and a wonderful listener. It's the first time I've had that great of an experience with a dermatologist. I would highly recommend!"
- M.O. /
Google /
Aug 19, 2022
Previous
Next
Symptoms associated with a cyst vary depending on the size and location of the growth. In most cases, cysts are detected by an abnormal lump beneath the skin. Some lumps may be painful, especially if they become infected or rupture, while others may be visible, but painless. Other symptoms associated with cysts are hardening of the skin near the cyst, as well as a stretching of the skin, depending on how large the cyst is. Larger cysts can have specific symptoms such as shifting of organs, physical disfigurement, and emotional distress. Small cysts, however, which are the most common, often do not have symptoms or any indication of ongoing growth.
There are many factors that can cause a cyst to form. Serious infection, tumors, and major illness or disease are just a few afflictions that can cause cysts to occur. Cysts can also develop as the result of a clogging of the oil glands within the skin (sebaceous glands), or around a foreign object or piercing within the skin, such as earrings. Although the majority of cysts are benign, there are instances where cysts may be cancerous. We will do a thorough analysis to reach a diagnosis as to the cause of the cyst, and develop a treatment plan to remove the cyst and help eradicate future growth.
There are number of different treatment options available for someone suffering from cysts, however, this depends on the underlying reason for the cyst. Common treatment for cysts includes draining of the lump or removing it through surgery. Cysts that are inflamed often react positively to a cortisone injection, which will cause it to shrink in size. The good news is that most all types of cysts can be treated effectively once a proper diagnosis has been established.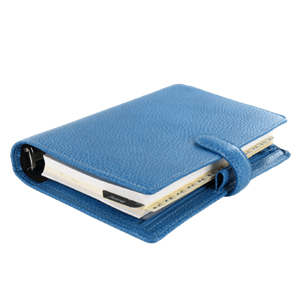 If you find yourself suffering from a cyst and would like to receive treatment, we invite you call our dermatology office to schedule an appointment. A thorough physical exam will be provided and a treatment plan recommended for a safe and effective removal.
Related Procedures