A painful skin rash characterized by a strip of blisters on one side of the body or face is known as shingles. This condition is caused by the same virus that's responsible for chickenpox, varicella zoster virus, which is reactivated in older adults with weakened immune systems. While most people with shingles will recover and not get it again, others have reoccurring cases, which San Antonio dermatologist, Dr. Garcia, can effectively treat. Dr. Garcia can treat all of the symptoms associated with shingles, including the rash, blisters, pain and itchiness.
Anyone who has ever had chickenpox is at risk of developing shingles because after a patient recovers from chickenpox, the virus may enter the nervous system and lie dormant for years. A weakened immune system caused by stress, disease or overall aging can put a patient at risk for shingles. Certain medications can also reawaken the virus. It's not entirely clear why the virus is reactivated but only shingles can develop and not chickenpox. There's also a small chance that a patient with a shingles rash can spread the virus to a person who's either never had chickenpox or never got the chickenpox vaccine.
Reviews
"Great doctor. Short wait time. Great staff. Good results (I hope). "
- B. /
Demandforce /
Mar 12, 2016
"I came here in February and had a wonderful experience. I only waited about 10 minutes and a lovely PA treated me. She was very warm and engaging, I really appreciated it because I was initially anxious and uncomfortable about the procedure. We laughed a lot and although the process was quite painful, she definitely made it more bearable. Will be following up soon for a second!"
- B. /
Google /
Oct 23, 2020
"I've been coming here for about a year or so, I have to be honest, I haven't had the best luck. Few times, including today, I wanted to give up and find a new place BUT I've meant the sweetest, caring, compassionate, hard working, goes out of her way to make things right......her name is Kim. She has gone above and beyond to take care of things that weren't taken care of before. And for that I will continue to come, because I know I can count on her. Thank you Kim for caring about me as a patient and a customer. You have touched my heart with your listening ear, kindness and have always cared about my concerns. I wish everyone was like you! I'm grateful and thankful for you."
- T.W. /
Yelp /
Jul 22, 2021
"I've been coming here for about a year or so, I have to be honest, I haven't had the best luck. Few times, including today, I wanted to give up and find a new place BUT I've meant the sweetest,..."
- T.W. /
Yahoo /
Jul 22, 2021
"Great first impression! I initially received a referral from my PCP to another dermatology clinic but, after reading some of the reviews and asking around, I made the decision to cancel that referral and find another clinic in my network. I chose this one based on the good reviews here and elsewhere. I was seen by Daniella Arellano PA-C for hair loss/thinning. She listened to everything I had to say and presented various options we could take. No pressure to dive balding-head first into some expensive procedure, but I am happy that I was presented with a few paths to pursue without ruling out any of them for future consideration. I even had some medical questions a week after my appointment so I called and left a message, and I received a call back the same day with answers.This was my first time at this office. It was very clean and everyone I encountered from check-in to check-out was very nice. Located on Sonterra ACROSS from the Methodist hospital - navigation kept wanting me to go TO the hospital!I have only given it 4 stars because I don't know yet if the visit will fix my issue and I did not want to mislead anyone by giving the impression they can fix EVERYTHING immediately. Maybe they can... and then it will be a 5!"
- S.O. /
Yelp /
Jul 14, 2021
Previous
Next
While there's no cure for shingles, there are a number of antiviral drugs that can provide relief, clear up symptoms and reduce the risk of complications. Common medications include: Valtrex, Famvir and Zovirax. Since shingles can be so painful, a doctor may prescribe a numbing agent in the form of a gel, cream, skin patch or spray. A pain relief cream such as capsaicin cream can be applied to the shingles rash to reduce pain. Prescription-strength painkillers such as codeine can also be prescribed. Injections of corticosteroids or local anesthetics may also be administered. In some cases, a doctor may even prescribe an anti-depressant to help a patient cope with the pain and symptoms.
The symptoms of shingles are usually only noticeable on a small section of one side of the body. The most common symptoms are pain, tingling, numbness, itching or burning, and/or a red rash. These symptoms usually appear a few days after the patient first experiences pain. Other symptoms include sensitivity to touch and fluid-filled blisters that can break open and crust over, as well as fatigue, sensitivity to light, fever or a headache. Some patients may feel as if they have the flu. Those who have shingles usually find that their symptoms arrive in stages, with pain occurring first, and then visible skin-related symptoms.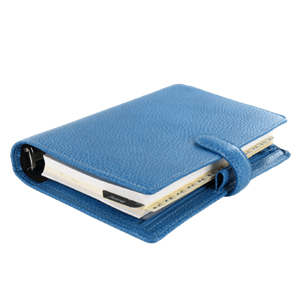 Get Help Today for Shingles!
If you have experienced any of the painful or visible symptoms associated with shingles, please call our dermatology office today to schedule an appointment for a thorough examination. Our team of highly trained medical professionals will be able to evaluate your symptoms, provide a proper diagnosis, and get you started with the proper treatment protocol.
Related Procedures