What is Electrodesiccation?
When a patient has squamous cell or basal cell cancer, San Antonio dermatologist, Dr. Garcia, can perform electrodessication and curettage, or EDC. With this procedure, Dr. Garcia will use an instrument called a curette to scrape away the cancerous tissue to the dermis level. Then, she will use another device to cut away a layer of the dermis. EDC is also used for precancerous skin growths, skin tags and certain warts. The technique itself is quick and simple and can be performed right in the office. Depending on the patient's condition, prolonged healing time and scarring are possible.
During the procedure, the dermatologist will scrape away affected areas of the skin down to an unaffected skin layer. Prior to starting the treatment, your dermatologist will inject the procedure site with an anesthetic to manage pain and discomfort. This will help numb the area where the lesion exists. Using a curette, they will scrape away the harmful or cancerous skin until they have reached a layer of the skin that is not affected by the lesion. Electrodesiccation is then performed on the treatment site to help alleviate bleeding. Patient can expect minor discomfort at the treatment site following the procedure, but this will subside after a few days.
Electrodesiccation and curettage is a removal procedure that has been used for decades. It can be used to remove warts, angiomas, horns or bumps caused by actinic keratosis, as well as mild forms of skin cancer such as basal and squamous cell cancers. Following the very simple procedure, patients will have the opportunity to heal over several weeks experiencing only mild discomfort and little scarring.
Reviews
"Great doctor. Short wait time. Great staff. Good results (I hope). "
- B. /
Demandforce /
Mar 12, 2016
"I came here in February and had a wonderful experience. I only waited about 10 minutes and a lovely PA treated me. She was very warm and engaging, I really appreciated it because I was initially anxious and uncomfortable about the procedure. We laughed a lot and although the process was quite painful, she definitely made it more bearable. Will be following up soon for a second!"
- B. /
Google /
Oct 23, 2020
"Dr. Garcia and her staff are on time, professional, and efficient. I revived a thorough exam and evaluation. Service with a smile is the way they operate."
- G.K. /
Google /
Jun 15, 2023
"Dr. Garcia and her staff are top notch!"
- M.T. /
Google /
Jun 14, 2023
"Everyone was nice, polite and helpful. Doctor had good bedside manners. Had a good experience!"
- M.(. /
Google /
Jun 14, 2023
Previous
Next
Following your procedure, it is very important that you follow aftercare instructions given to you by your dermatologist so that you may have effective healing. Typically, patients may remove their bandages after 24 hours to clean the procedure site and change the dressing on the area of the skin. Your dermatologist will direct you on how to properly clean your site as well as dress the wound. He or she will also prescribe or suggest appropriate healing ointment or moisturizers to place on the area. Each patient's healing process is different and varies based on the size of the area treated, the amount of skin scrapped off, and the location of the procedure.
If you have a skin lesion or growth, it is important to be checked out by a dermatologist so that a proper diagnosis can be provided. Whether the lesion proves to be cancerous or not, electrodesiccation and curettage may be a viable option for you. Take the first step in understanding your skin condition and call to make an appointment with our dermatology office today.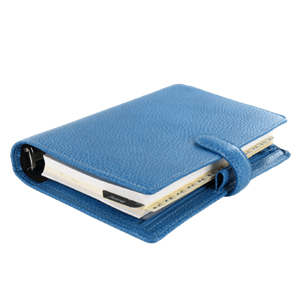 Related Procedures