What is Laser Hair Removal?
Hair removal can be a painstaking and time-consuming task with only temporary results. However, with laser hair removal, hair can be greatly reduced and in some cases, permanently removed by using the laser's low-energy to target and destroy the hair follicle. Once the follicle is destroyed, the hair shouldn't grow back. San Antonio dermatologist, Dr. Garcia, will use laser hair removal on small parts of the body for patients who will have favorable results from the laser. Dr. Garcia recommends a consultation to ensure that laser hair removal will be effective for a particular patient.
Best Candidates for Laser Hair Removal
Historically, laser hair removal has been more effective on light-skinned individuals with dark hair. New generation lasers have allowed darker-skinned individuals with dark hair to be better candidates for the treatment. However, since lasers can't essentially "see" light-colored hair, such as blond, white, gray or red hair, these individuals aren't the best candidates for laser hair removal. There are new options being developed to address these individuals.
Reviews
"Great doctor. Short wait time. Great staff. Good results (I hope). "
- B. /
Demandforce /
Mar 12, 2016
"I came here in February and had a wonderful experience. I only waited about 10 minutes and a lovely PA treated me. She was very warm and engaging, I really appreciated it because I was initially anxious and uncomfortable about the procedure. We laughed a lot and although the process was quite painful, she definitely made it more bearable. Will be following up soon for a second!"
- B. /
Google /
Oct 23, 2020
"I saw Dr. Moore about two months ago and omg I literally love him, he cleared up my skin and recently I've been getting compliments all the time about my skin. He totally  restored my confidence and i recommend him to all my friends and family!"
- I.H. /
Yelp /
Jun 10, 2021
"I have been seeing Dr Garcia for a few years and she is THE best, she is the sweetest and most caring person...I have never had any issues, her staff is wonderful. I would go any where else, I highly recommend her no doubt!!"
- K.A. /
Facebook /
Jun 07, 2021
"Annual skin care and skin care products. Cosmetic skin care without invasive surgery. Doctors who take their time to listen to your needs. Entire staff is amazing ❣️"
- D.G. /
Facebook /
May 27, 2021
Previous
Next
About the Laser Hair Removal Procedure
The principle behind laser hair removal uses intense, pulsating beams of light, which are applied to the skin to target the hair follicle. When specific wavelengths of light are matched with pulse duration, this allows the best opportunity of effectively targeting the hair. The laser's intense heat damages the hair follicle, which prevents the future growth of hair, while at the same time, protects surrounding tissue from the heat of the laser. The process must be completed a number of times since hair goes through phases such as rest and growth and laser treatment isn't effective on hair in the rest phase. Our dermatology office will schedule the appointments as recommended by the dermatologist so that the area of hair being removed is maximized during treatment.
What to Expect from Laser Hair Removal
Before treatment, hair may need to be trimmed since laser removal isn't as effective on longer hair. A patient may be given protective eyewear to protect the eyes. A cold gel or similar product will be applied to the skin to allow the laser to better penetrate. The medical professional will test a patch on the treatment area to determine the best settings for the individual as well as to check for any adverse effects. With controlled movements, the handheld device will be placed on the skin where short spurts of laser beams will work to damage the follicles. Sessions are relatively quick, sometimes a few minutes, depending on the size and location of the treatment area. There is no downtime and most patients can return to normal activities immediately after treatment.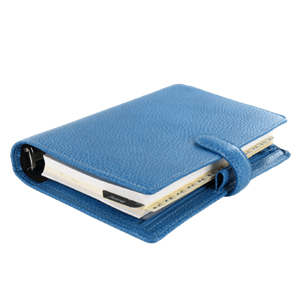 Plan Your Procedure
Average Procedure Time

15-30 Minutes

Post-op Follow-up

2-4 Weeks
Schedule Consultation
Expected Cost of Laser Hair Removal
Laser hair removal costs vary based on the size of the area being treated as well as the time required to complete each session. An individual session can start at around $250. Since laser hair removal involves multiple treatment sessions, patients should expect to pay more than the one-session fee.
Remove Unwanted Hair with Laser Hair Removal!
If you are tired of consistently shaving, waxing and dealing with unwanted hair, laser hair removal may be a terrific option for you, offering lasting results. We invite you to call our dermatology office today and schedule your appointment for a free skin and hair consultation.
Related Procedures