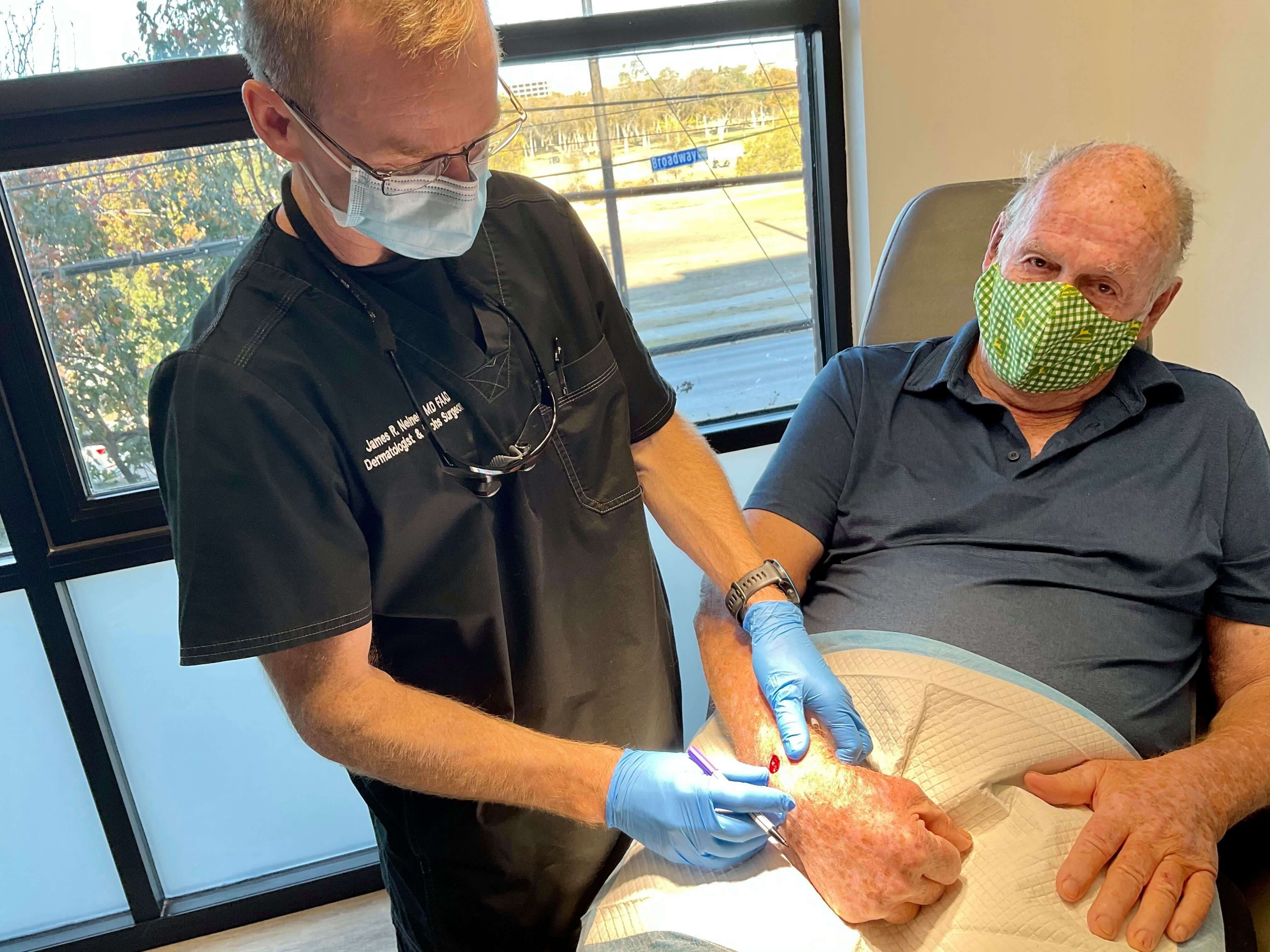 Cancer can be a frightening word, but for those diagnosed with skin cancer, Mohs surgery at Sonterra Dermatology - San Antonio could be the remedy. Mohs surgery is a procedure that carefully and precisely removes skin cancer tumors. The objective of this process is to take as little of your healthy skin tissue as possible while still maintaining an optimal success rate for skin cancer treatment. This surgical procedure is used to remove squamous and basal cell carcinomas, melanomas, along with other, lesser-known kinds of tumors. Dr. James Neiner begins this treatment by slowly and carefully removing the malignant cells one layer at a time. After each layer, he will inspect the cell makeup of the skin tissue to determine if any cancer remains. Reach out to our San Antonio, TX office now to plan an evaluation.
Reviews
"Great doctor. Short wait time. Great staff. Good results (I hope). "
- B. /
Demandforce /
Mar 12, 2016
"I came here in February and had a wonderful experience. I only waited about 10 minutes and a lovely PA treated me. She was very warm and engaging, I really appreciated it because I was initially anxious and uncomfortable about the procedure. We laughed a lot and although the process was quite painful, she definitely made it more bearable. Will be following up soon for a second!"
- B. /
Google /
Oct 23, 2020
"I've been coming here for about a year or so, I have to be honest, I haven't had the best luck. Few times, including today, I wanted to give up and find a new place BUT I've meant the sweetest, caring, compassionate, hard working, goes out of her way to make things right......her name is Kim. She has gone above and beyond to take care of things that weren't taken care of before. And for that I will continue to come, because I know I can count on her. Thank you Kim for caring about me as a patient and a customer. You have touched my heart with your listening ear, kindness and have always cared about my concerns. I wish everyone was like you! I'm grateful and thankful for you."
- T.W. /
Yelp /
Jul 22, 2021
"I've been coming here for about a year or so, I have to be honest, I haven't had the best luck. Few times, including today, I wanted to give up and find a new place BUT I've meant the sweetest,..."
- T.W. /
Yahoo /
Jul 22, 2021
"Great first impression! I initially received a referral from my PCP to another dermatology clinic but, after reading some of the reviews and asking around, I made the decision to cancel that referral and find another clinic in my network. I chose this one based on the good reviews here and elsewhere. I was seen by Daniella Arellano PA-C for hair loss/thinning. She listened to everything I had to say and presented various options we could take. No pressure to dive balding-head first into some expensive procedure, but I am happy that I was presented with a few paths to pursue without ruling out any of them for future consideration. I even had some medical questions a week after my appointment so I called and left a message, and I received a call back the same day with answers.This was my first time at this office. It was very clean and everyone I encountered from check-in to check-out was very nice. Located on Sonterra ACROSS from the Methodist hospital - navigation kept wanting me to go TO the hospital!I have only given it 4 stars because I don't know yet if the visit will fix my issue and I did not want to mislead anyone by giving the impression they can fix EVERYTHING immediately. Maybe they can... and then it will be a 5!"
- S.O. /
Yelp /
Jul 14, 2021
Previous
Next
Am I a Candidate for MOHS Surgery?
The Mohs surgery procedure is primarily utilized to treat the two most common kinds of skin cancer, including squamous cell carcinoma and basal cell carcinoma, as well as a wide variety of other skin cancer subtypes. If you are suffering from melanoma or a different kind of uncommon skin cancer, an appointment will help determine if you're a good candidate for Mohs surgery. Along with the type of skin cancer you have, there are also other qualifying standards that may make you a good candidate for Mohs surgery.
Mohs surgery is the ideal choice if your cancer has a high risk of recurring or when it has already returned after undergoing treatment. The cancer cells must also be located in sensitive locations, like the eyes, ears, mouth, or nose. Skin cancer cells that are big, aggressive, and contain boundaries that are hard to specify are also better treated with Mohs surgery.
How Is MOHS Surgery Performed?
During this procedure, Dr. Neiner will generally use local anesthetics to numb the affected area prior to incisions being created for removal. The incisions can be compared to a map (like a clock face) and are designed to correspond with the orientation of your skin that had been removed. The excised layer is suspended, processed, and examined under the microscope. If additional cancer follicles are detected, they are marked on the corresponding map and the procedure is repeated. The method continues until a clean coating with no residual cancer is reached. The amount of layers eliminated and the period of the procedure depends on the phase of the cancer and how long it was present. The conclusion of this procedure will leave a wound. Healing solutions vary, from easy sutures to close the wound to more complex reconstructive (plastic) surgery for bigger wounds.
What Results Can I Expect from Mohs Surgery?
Mohs surgery is completed on an outpatient basis with patients able to drive home after their surgery. Due to the specialized process used during Mohs surgery, please expect to be at our office for an extended period of time, as it may take multiple stages or steps to complete your procedure. Our office is equipped with Patient Accessible Wifi, so feel free to bring an electronic device, or bring your favorite book / reading material. Even though the site may be heavily bandaged, it is possible to resume routine non-strenuous activities the following day. This rules out any active exercise or tasks for up to two weeks. If sutures were used, they'll be taken out in 7 – 10 days. Scarring will vary, depending on the process. The achievement rate of removing the cancerous cells from the treated site is extremely high when treating basal cell carcinoma, squamous cell carcinoma, and melanomas, receiving up to a 97% - 99% cure rate.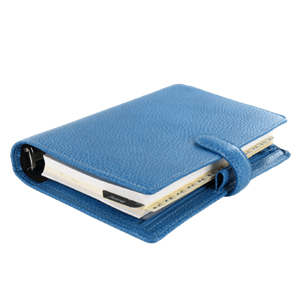 When confronting a skin cancer diagnosis, it is imperative to do thorough research and locate an experienced Mohs surgeon who's a great match for your requirements and needs. Success rates of this procedure are directly connected to your physician's skill and experience. To learn more about the experience, training, and success rates of Dr. Neiner, call Sonterra Dermatology - San Antonio now to schedule a consultation.