Reviews
"Great doctor. Short wait time. Great staff. Good results (I hope). "
- B. /
Demandforce /
Mar 12, 2016
"I came here in February and had a wonderful experience. I only waited about 10 minutes and a lovely PA treated me. She was very warm and engaging, I really appreciated it because I was initially anxious and uncomfortable about the procedure. We laughed a lot and although the process was quite painful, she definitely made it more bearable. Will be following up soon for a second!"
- B. /
Google /
Oct 23, 2020
"Dr. Garcia and her staff are on time, professional, and efficient. I revived a thorough exam and evaluation. Service with a smile is the way they operate."
- G.K. /
Google /
Jun 15, 2023
"Dr. Garcia and her staff are top notch!"
- M.T. /
Google /
Jun 14, 2023
"Everyone was nice, polite and helpful. Doctor had good bedside manners. Had a good experience!"
- M.(. /
Google /
Jun 14, 2023
Previous
Next
One of the most unique facial fillers around is RADIESSE, a volumizing filler that reverses the signs of aging by replacing lost volume. Once San Antonio dermatologist, Dr. Garcia, injects this filler, the results are immediate and dramatic. When RADIESSE is in the skin, it produces a scaffolding effect, which provides additional support for a patient's natural collagen to grow. This increased production will go on for months, creating long-lasting effects of added facial volume. RADIESSE also stimulates the growth of elastin, which provides firmer skin for a rejuvenated look.
Radiesse is for patients who suffer from excessive wrinkles, lines and folds or would like a more youthful appearance. Radiesse sets itself apart from other fillers, such as Restylane and Juvederm, because it seeks to promote collagen growth and generally lasts longer. It is a better filler solution for patients seeking a longer lasting result.
Before administering a Radiesse treatment, the dermatologist will consult with you to determine the amount of filler that is going to be injected. Radiesse is injected through a fine needle and will be massaged into the areas that need additional volume. To ensure that the injection goes where intended, the dermatologist will mark the injection sites with a washable pen. A typical treatment session can last up to an hour, as we will apply a numbing agent first to help control any discomfort during the injection.
After a Radiesse injection treatment, the results are visible almost immediately. There will be some swelling and tenderness around the injection sites, but this goes away within a few hours after treatment. Radiesse will continue to improve the skin by helping boost collagen growth, which is healthy for vibrant, smooth, youthful looking skin. Unlike some of our other filler products, Radiesse generally lasts a bit longer, sometimes up to 12-18 months for some patients.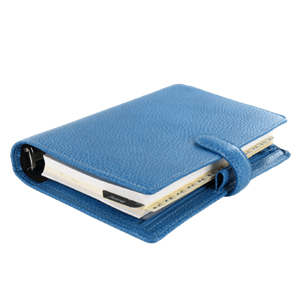 Radiesse is priced per syringe. The overall cost is dependent upon how much of the filler is needed for treatment, but patients can expect to pay on average $700 per syringe. Our treatment coordinator will discuss payment once it has been determined how much filler product will be needed to attain the right results. Some patients may require multiple syringes, which will increase the overall cost.
Shedule Your Consult Today!
Radiesse is a popular treatment at our dermatology office because it creates glowing results, with a much longer effect than some of the other injectables we carry. If you have deeper creases or wish to fill in the area around your cheeks, we invite you to call our office and schedule a full consultation. We will evaluate your aesthetic goals and help determine an appropriate treatment plan.
Related Procedures