Melasma, also known as chloasma, occurs when irregular patches of darkened skin appear on the face or forearms. These tan or brown spots typically occur evenly on the forehead, cheeks, nose, or upper lip. The appearance of melasma distinguishes it from other skin conditions that lead to darkening of the skin. Melasma is a common condition and is found more often in females. It may be due to sun damage or by hormonal fluctuations, such as menopause and pregnancy. Individuals with darker skin types are more prone to melasma than people with lighter complexions. Dr. Annabelle Garcia treats melasma regularly at Sonterra Dermatology in San Antonio, TX, where we provide several treatments which may minimize the appearance of the condition.
Melasma Reviews
"I started going here for almost 2 years now. I must say that Dr Moore has been a complete blessing on my journey of self confidence. He's done a complete transformation on me to include, vanishing my melasma via LaseMD, he has removed my unwanted moles throughout my neckline and now he his helping me rid lines around my eyes with Botox. One of the things I can appreciate about him is that he has never recommended anything unless I brought the issue to hîs attention. If you are considering any of these procedures, go see Dr Moore."
- P.H. /
Google /
Feb 18, 2023
Previous
Next
The specific cause of melasma remains unidentified. Experts believe that the dark patches in melasma may be triggered by numerous factors, including hormone fluctuations, family history of melasma, race, anti-seizure medications, along with other medications, which make the skin more prone to discoloration following exposure to ultraviolet (UV) light. Excess sunlight exposure is thought to be the main cause of melasma, particularly in individuals with a hereditary predisposition to this condition. Studies have shown that individuals normally develop melasma in the summer months when the sun is most intense. In the winter months, hyperpigmentation tends to be less visible or milder.
What are the Symptoms of melasma?
Melasma is characterized by discoloration or hyperpigmentation, primarily in the facial areas. Three kinds of ordinary facial patterns are recognized in people with melasma:
Centrofacial – hyperpigmentation around the forehead, cheeks, upper lip, nose, chin, and other central regions of the face
Malar – melasma patterns about the top of the cheekbone
Mandibular – hyperpigmentation parallel with the jawline
How Can Melasma be Treated?
There are several solutions for the treatment of melasma. First, there is a brightening regimen, which includes a variety of topical ointments, gels, or lotions that may be recommended to help encourage skin lightening. Second, there are laser treatments that can be utilized in order to improve the tone of the dark patches caused by melasma. At Sonterra Dermatology, we usually recommend using either the LaseMD™ or Sciton® Halo™ devices when combatting the effects of melasma. Improvements from either of these treatment methods are usually long-lasting when the patient implements good sun protection and maintenance.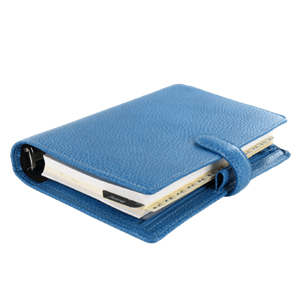 Get a Professional Diagnosis
If you are affected by melasma and are tired of attempting to cover it with cosmetics, or if you spend money on over-the-counter remedies that do not give you the results that you desire, we invite you to contact Sonterra Dermatology to schedule a consultation at our office in San Antonio, TX. Melasma needs a special diagnosis so the ideal treatment can be given. If the incorrect treatment is implemented, the skin might become worse. Dr. Garcia can correctly diagnose and address melasma to provide you with an excellent result.