When your everyday skin care routine isn't quite enough to bring back the glow you desire, you may want to consider nonsurgical skin rejuvenation treatments, like microneedling. Dermatologist Dr. Annabelle Garcia at Sonterra Dermatology is pleased to offer microneedling (also known as collagen induction therapy) at our office in San Antonio, TX. Microneedling uses many fine-gauge needles to safely and effectively create micro-injuries in the needed areas of the skin. These micro-injuries trigger the body's natural production of collagen and elastin, two nutrients that boost the health and appearance of your skin. Using the advanced SkinPen device, microneedling can help reduce pores, improve texture and the appearance of stretch marks, as well as diminish scars. Schedule a consultation at Sonterra Dermatology in San Antonio to learn more about the benefits of microneedling and ways to customize the treatment for your skin needs and goals.
Reviews
"Great doctor. Short wait time. Great staff. Good results (I hope). "
- B. /
Demandforce /
Mar 12, 2016
"I came here in February and had a wonderful experience. I only waited about 10 minutes and a lovely PA treated me. She was very warm and engaging, I really appreciated it because I was initially anxious and uncomfortable about the procedure. We laughed a lot and although the process was quite painful, she definitely made it more bearable. Will be following up soon for a second!"
- B. /
Google /
Oct 23, 2020
"Efficient and friendly staff. Gorgeous, clean clinic. Dr. Garcia is fantastic - knowledgeable and kind. Look forward to my yearly visit!"
- K.S. /
Google /
Jul 06, 2022
"Efficient and professional office!"
- J.S. /
Google /
Jul 06, 2022
"I took my mom (who has Alzheimer's) to see Dr. Garcia for a rough patch on her scalp where hair was falling out. Dr. Garcia's approach with my mom was outstanding. Thankfully our visit ruled out anything too concerning - which is why I am so glad we saw a dermatologist. We now have a plan of treatment thanks to Dr. Garcia. Impressive team & practice."
- C.K. /
Google /
Jul 06, 2022
Previous
Next
Ideal Candidates for Microneedling
You may benefit from microneedling if you have slight to moderate skin issues, like rough skin texture or low elasticity. Microneedling treatments create an overall smoother skin appearance and help to even out skin tone and minimize pores. It is a great treatment to incorporate into your skin care routine on an as needed basis. Patients who have microneedling should also know that results will not appear immediately. Since the collagen and elastin will need time to have an effect on the skin, it could take a few days, but you will have natural-looking results and gain better overall skin health.
Microneedling Procedure Technique
Microneedling is performed in a treatment room in about 30 – 60 minutes with numbing cream or local anesthesia if requested, but most patients feel mild or no discomfort. The skin being treated will be cleansed before the microneedling handpiece is passed evenly over. After the microneedling is performed, a topical ointment or a vitamin-infused serum can be applied for deeper penetration of the nutrients into the skin. A moisturizer will be massaged in along with sunscreen since your skin will be sensitive after the treatment.
What to Expect from Microneedling
You may have some swelling and redness for about a day, but this should subside quickly on its own. It may take about 1 – 2 months as the collagen and elastin levels increase before you see visible improvements in the health and appearance of your skin. You should plan to get about 4 – 6 maintenance treatments every 4 – 6 weeks for optimal results and lasting skin health.
Microneedling Frequently Asked Questions
How much does microneedling cost?
The cost for microneedling will vary, depending on what is included in your treatment plan. During your initial consultation, Dr. Garcia will perform a skin analysis and then develop your unique treatment plan. From there, we will be able to talk about your costs and what to expect during the procedure. Sonterra Dermatology often offers specials on skin treatment packages so be sure to ask about current deals during your consultation.
What exactly is microneedling?
Microneedling, also known as collagen induction therapy, is a nonsurgical treatment to tighten and rejuvenate your skin. Collagen is a fibrous protein that helps keep your skin supple, smooth, and tight. Over time, your natural stores of collagen are depleted and your skin becomes thin and loses elasticity. Microneedling creates small wounds in your skin. These micro-injuries prompt your skin to increase its collagen production and generate new skin cell growth. Once healed, your skin appears brighter, firmer, and healthier.
Can I combine other treatments with microneedling?
During the microneedling process, channels are created in your skin that make it easier for treatments to penetrate the deeper layers. This is why microneedling is often combined with other treatments, like vitamin-rich serums or platelet-rich plasma (PRP). During your consultation, we can discuss what treatments may be performed along with microneedling and which would most benefit your skin.
How many treatments are recommended for optimal results?
Most patients get 3 – 6 microneedling sessions to achieve their best results. However, the number of treatments you need will depend on the condition of your skin and your goals. Microneedling can be safely performed every 4 – 6 weeks as needed. During your skin assessment, Dr. Garcia will be able to estimate how many treatments you will need. Once you have reached your aesthetic goals, Dr. Garcia recommends getting maintenance treatments every six months.
Is microneedling safe for everyone?
For the most part, microneedling is safe for all skin types and tones. Since the skin injuries created are so small, there are very few side effects after the treatment. Microneedling can be applied to most areas of skin, including the face, neck, arms, thighs, chest, and lower legs. Microneedling is not recommended if you have used Accutane within the last 2 – 3 months, as well as if you have an active skin infection, herpes simplex, or open wound. In addition, you may not be a candidate for microneedling if you are pregnant, nursing, or undergoing radiation treatments.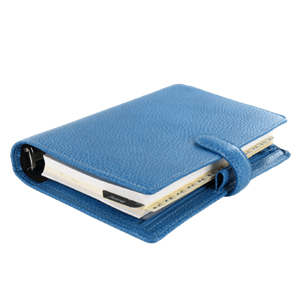 Natural Health and Radiance with Microneedling
Improve the health and appearance of your skin with microneedling sessions at Sonterra Dermatology in San Antonio, TX. A minimally invasive treatment that can give you dramatic results, microneedling boosts your natural production of collagen for smoother, firmer skin. Schedule a consultation with Sonterra Dermatology to learn more about this procedure and other skin rejuvenation procedures.