CoolSculpting is often referred to as nonsurgical liposuction since it effectively removes fat without the need for surgery. With this procedure, San Antonio Coolsculpting Specialist, Dr. Garcia, will use a handheld device to deliver controlled and precise cooling onto the treatment area to freeze fat cells, which causes them to die. The body will process these fat cells naturally and eventually eliminate them from the body to sculpt and contour the area. CoolSculpting is commonly used on the abdomen, hips, face, neck and back.
Best Candidates for CoolSculpting
It is important to note that CoolSculpting is not a viable solution for weight loss in overweight or obese patients. It is instead a fat-reduction procedure recommended for those at an average and healthy weight who have isolated pockets, or bulges of fat that have proven to be resistant in the past. Patients should have relatively healthy skin tone without loose and hanging skin.
CoolSculpting Reviews
"My consultation with Barbie regarding Coolsculpting went well. I have decided to have it done as soon as next week. She was very thorough. She is an asset to your practice. Great personality. "
- N. /
Demandforce /
Sep 01, 2015
"My appt with Barbie went well. Next appt in Dec for follow up on Coolsculpting. "
- N. /
Demandforce /
Oct 24, 2015
"Had Coolsculpting procedure done by Barbie! She was very informative & answered all my questions before & after my procedure. I was very pleased with the results. Barbie is an asset to your Practice. Thank you, Nelda Heitzman "
- N. /
Demandforce /
Jan 15, 2016
"I just recently had an appt with Barbie. She's great! I'm going to have the cool sculpting done, she put my mind at ease about having the procedure. She's very knowledgeable. All of the staff seemed very friendly and professional. I was able to get an appointment fast! "
- A. /
Demandforce /
Mar 24, 2016
"I was very excited about coolsculpting. Barbie is a wonderful technician, nurse, and person! I can't wait to see results! Great experience! "
- S. /
Demandforce /
Jul 22, 2016
Previous
Next
During the CoolSculpting Procedure
During a CoolSculpting procedure, a patient can expect to experience intense cold and pressure in the targeted area, but this dissipates quickly. The CoolSculpting device is placed on the area of fat where it will draw up the unwanted bulge in between the device's two cooling panels. The sensation is comparable to a firm pull, but there should be no pain. In fact, during the procedure, patients are usually comfortable enough to watch videos or work on laptops or tablets, read or even take a nap. The length of the treatment depends on an individual's particular needs but usually takes around an hour. There is no downtime associated with CoolSculpting.
What to Expect with CoolSculpting
There have been numerous studies regarding the results behind Cryolipolysis. These studies have shown that after just one treatment, patients can expect a significant reduction in fat. CoolSculpting freezes and kill fat cells, so in the weeks and months following the procedure, the body will naturally process and eliminate these targeted cells leaving the patient with a slimmer, more sculpted appearance. It is important to note that after CoolSculpting, a patient should practice a healthy lifestyle, including a balanced diet and regular exercise for optimal results.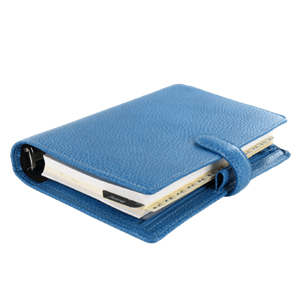 Expected Cost of CoolSculpting
CoolSculpting's cost varies widely depending on the areas of the body that are targeted and the number of treatments that will be involved. For example, smaller areas such as under the chin would be significantly less than areas such as love handles or the back. Patients can usually expect to pay anywhere from $500 to $1,500 per treatment. Multiple treatment sessions may be needed to attain the desired results.
Get a Slimmer Figure Today!
CoolSculpting can give you the slimmer results you have been trying to achieve with invasive surgery. If you have pesky bulges of fat and wish to consult with us on how to eliminate these problem areas, please call our dermatology office today and schedule your appointment.
Related Procedures
Related Posts