Dr. Annabelle Garcia is excited to provide platelet-rich plasma (PRP) therapy at Sonterra Dermatology to help refresh your facial appearance. PRP therapy is one of the hottest cosmetic treatments on the aesthetic market due to its natural origin and exciting results. The treatment utilizes your own plasma to stimulate the skin, concealing the prevalence of wrinkles. It can also be performed in conjunction with microneedling in what is referred to as the Vampire Facial®. PRP therapy can be used in a variety of treatments, including hair restoration, the O-Shot®, Vampire Lifts, and Vampire Facials. If you are interested in PRP therapy, contact Sonterra Dermatology in San Antonio, TX to schedule a private consultation. Dr. Garcia is always excited to discuss the benefits of PRP, as well as what it can do for your skin.
Reviews
"Great doctor. Short wait time. Great staff. Good results (I hope). "
- B. /
Demandforce /
Mar 12, 2016
"I came here in February and had a wonderful experience. I only waited about 10 minutes and a lovely PA treated me. She was very warm and engaging, I really appreciated it because I was initially anxious and uncomfortable about the procedure. We laughed a lot and although the process was quite painful, she definitely made it more bearable. Will be following up soon for a second!"
- B. /
Google /
Oct 23, 2020
"Dr. Garcia and her staff are on time, professional, and efficient. I revived a thorough exam and evaluation. Service with a smile is the way they operate."
- G.K. /
Google /
Jun 15, 2023
"Dr. Garcia and her staff are top notch!"
- M.T. /
Google /
Jun 14, 2023
"Everyone was nice, polite and helpful. Doctor had good bedside manners. Had a good experience!"
- M.(. /
Google /
Jun 14, 2023
Previous
Next
Am I an Ideal Candidate for PRP Therapy?
Women and men who would like to improve their skin texture and tone are typically great candidates for PRP therapy. Since it naturally promotes collagen production, it's also a wonderful treatment option if you have tired or dull-looking skin. Speak with Dr. Garcia if you have any skin conditions, blood disorders, or anemia to determine whether it's safe for you to undergo PRP therapy.
How is pRP Therapy Performed?
Once you're comfortably seated in one of our private treatment rooms, a small amount of blood will be taken from one of your arms and put into a centrifuge machine. Most of the time, we draw around four tablespoons or one vial of blood. After approximately 15 minutes on the centrifuge machine, the components of the blood separate and are then ready to be injected. We will place the rich plasma into a syringe and inject it into the treatment areas. PRP therapy typically takes approximately five minutes but can vary from patient to patient.
Hair restoration: Injections in the scalp to stimulate hair growth
O-Shot: An injection into the clitoris and upper vagina to restore sexual enjoyment and function
Vampire Lift: Injections in the face designed to tighten loose and/or wrinkled skin
Vampire Facial: A series of injections in the face meant to promote overall healthy skin
What Results Can I Expect from PRP Therapy?
Plasma from PRP therapy naturally promotes collagen production and elastin to reveal tauter, more youthful-appearing skin. As it uses your own blood, the risk of adverse or allergic reactions is basically nonexistent. You can expect your face to be a bit red after PRP therapy as traces of red blood cells will be included in the injection. A cold pack can be applied to the injection area to minimize discomfort and swelling. Dr. Garcia recommends you undergo treatments in 4 – 6-week intervals to maintain results.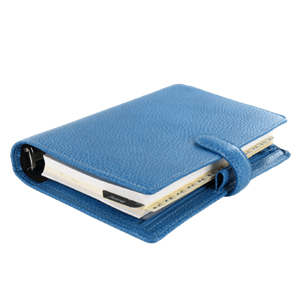 When you have PRP therapy, your skin will look healthier and brighter than ever before, producing a glowing, beautiful appearance. This procedure is just right for those who enjoy a natural method of skin rejuvenation that yields stunning results. If you are interested in this popular procedure, call our San Antonio, TX office to schedule a consultation with Dr. Annabelle Garcia at Sonterra Dermatology.