Sonterra Dermatology, Dr. Garcia Open Second Location Near Historic Pearl.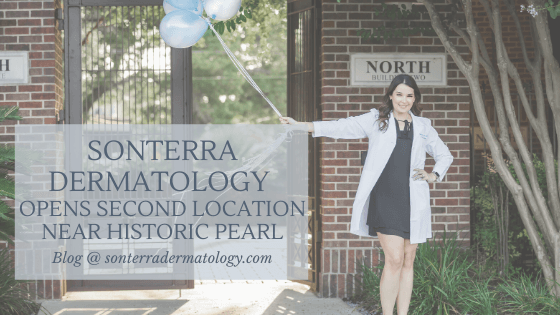 Getting in with renown Dermatologist Dr. Annabelle Garcia and her top-tier of providers is now easier and a lot more convenient, especially for those who live south of San Antonio.
The Board-Certified Dermatologist and Owner of Sonterra Dermatology in Stone Oak, recently opened up a second location, just outside San Antonio's historic Pearl neighborhood. Garcia acquired Skin Specialists of San Antonio, the practice of Dr. Paula Vogel, in late July. Sonterra Dermatology at the Pearl, as the new location is being called, is located at 2632 Broadway Street, suite 201.
"I believe in growing with a city and the people - patients who live there," said Dr. Garcia. Since 2011, Sonterra Dermatology Stone Oak has served patients from all over greater San Antonio and south to Laredo, Texas, Garcia's hometown. "My hope is that adding a more central location will offer patients more convenience, especially those who travel to see us from areas south of town."
Dr. Garcia hired Board-Certified Dermatologist, Dr. Milton Moore, to lead the providing care at Sonterra Dermatology at the Pearl. Dr. Moore comes to Sonterra Dermatology from Sonova Dermatology in Austin. Dr. Moore is originally from Houston, Texas, where his father has a Dermatology practice. Dr. Moore completed his undergraduate studies at the Xavier University of Louisiana. He graduated Cum Laude from Meharry Medical College and completed his internship in Internal Medicine at the University of Texas Southwestern Austin at Breckenridge hospital. Dr. Moore completed his dermatology residency in San Antonio at the University of Texas Health Science Center where he cared for veterans and treated complex dermatological conditions. He is also fully trained in minimally invasive facial and hand rejuvenation.
"We got a rockstar in Dr. Moore," Garcia shared. "Sonterra Dermatology is very fortunate that he has chosen to join our team," added Garcia.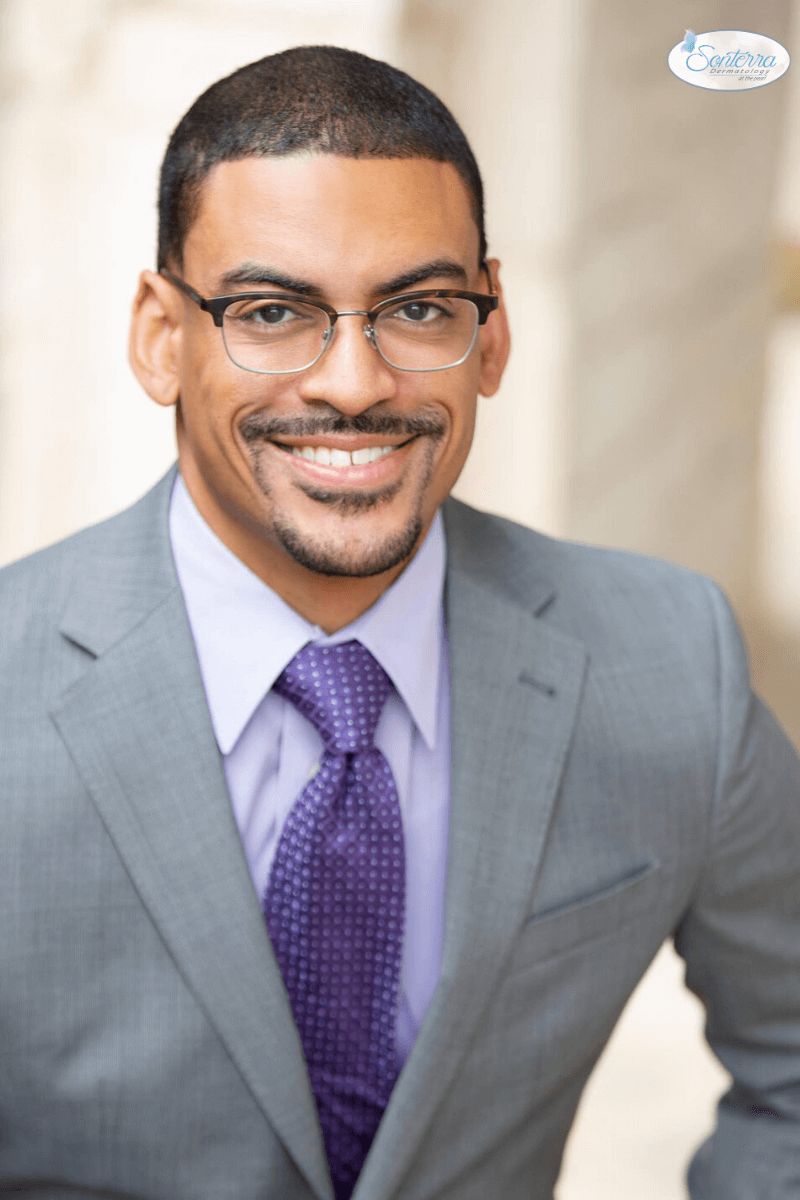 Part of what drew Dr. Moore to Sonterra Dermatology he said is the reputation Dr. Garcia has for treating patients like family. While it may sound cliche Dr. Garcia and her team receive rave reviews online and on its very active social media platforms. Patients talk endlessly about their experience, comfort level, and feelings of having received genuinely compassionate care at Sonterra Dermatology. In fact, it is not unusual for Dr. Garcia or any of her providers to leave work and go home thinking about a complex patient case they saw in their day. It is something seemingly small that resonates in a big way with Dr. Moore. He said he oftentimes gives patients his cell phone when he thinks there could be a question or concern that the patient may need an answer to.
Proof that patients are falling in love with Dr. Moore and Sonterra Dermatology at the Pearl? The Dermatologist even recently received a hand-written letter from a new male patient expressing his satisfaction and thankfulness.
"I'm still waiting for my hand-written note," laughed Dr. Garcia.
Dr. Garcia is overseeing the opening and transitioning of practices, downtown. She will initially see patients at the Pearl location a few times a month.
Sonterra Dermatology at the Pearl offers care in both general (medical) and some cosmetic dermatology including Botox, Xeomin, and other injectables such as dermal fillers. The practice is looking to eventually offer additional cosmetic dermatology treatments such as Halo, Forever BBL, and Coolsculpting, among other procedures which are currently available at the Sonterra Dermatology location in Stone Oak.