New Vitiligo Treatment Restores Skin Color, Patient's Confidence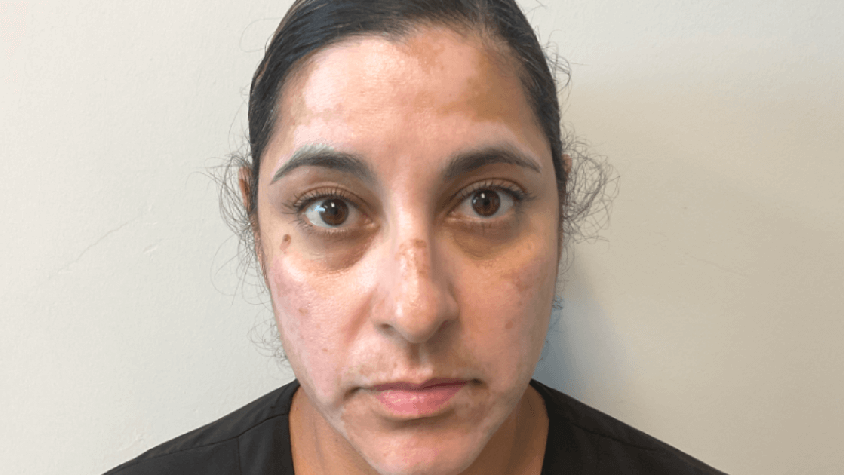 It is probably not a good thing when a friend tilts her head, squints, looks at you, and asks: Did you have your eyelids tattooed with white permanent makeup? when you did not. This happened to a patient of ours, recently, who was beginning to show signs of the skin disease vitiligo. While her friend meant well, it was the first of many uncomfortable moments spanning years for our patient with vitiligo.
What Is Vitiligo?
Vitiligo is a noncontagious skin condition that causes areas of skin to lose pigment. Its hallmark symptom is this loss of pigmentation which often results in patches or spots of lighter, often white-appearing skin. The condition occurs when the body's immune system destroys melanocytes - skin cells that produce melanin.
Vitiligo can appear anywhere but is most visible on the face, neck, and hands. Or, in our patient's case, around her eyebrows, in its initial form.
Tara's Experience With Vitiligo
Tara Robles didn't always have vitiligo. It presented in her around the age of 40. She had just had her son. Initially, Tara didn't seek treatment. In fact, her vitiligo appeared so gradually she didn't really notice it on herself at first.
As the months and eventually years passed, her vitiligo worsened. She had an especially large patch under her chin. At this point, Tara did seek help from a doctor and tried a topical treatment available at the time but according to Tara, it didn't work. It also had an unpleasant side effect.
At first, Tara said, she felt fairly comfortable covering up her vitiligo with makeup or by wearing a mask while at her job in a dental office. It was also the height of the pandemic. So a mask, for Tara, was extra helpful. It was her shield against stares from unknowing strangers. However, following the pandemic and as masks began to come off, those stares and sometimes comments came rushing in.
"I developed what my son called my angry face," said Tara. "I began to walk around in public looking angry all the time because I found people were less likely to talk to me, look at me, or point at me in an angry-looking state. I became a hermit."
Tara's Turning Point
Nearly two years later, a friend recommended that Tara should try seeing a Dermatologist again. The friend had one she really liked and suggested Tara go see her too.
That's how Tara found Dr. Annabelle Garcia, a board-certified dermatologist and owner at Sonterra Dermatology.
Tara made the appointment.
New Treatment, New Hope
On the day that Tara went to see Dr. Garcia she cried. Her skin pigmentation bothered her that badly - to the point of tears, big ones even, as she met Dr. Garcia for the first time.
"Tara had what we call generalized vitiligo and it was aggressive," Dr. Garcia said. "But, I told her I think we have an exciting solution."
Dr. Garcia told Tara about a topical skin cream recently FDA-approved for vitiligo. It was the first one, ever.
Dr. Garcia expressed to Tara that she believed the cream could help her.
That's all Tara needed to hear.
It is all she'd been hoping to hear for a long time.
"I got excited by hearing so much hope in Dr. Garcia's voice and seeing the excitement in her eyes," Tara remembers. "Her disposition made me feel like she cares about me and how vitiligo has made me feel for so long."
Treatment
Dr. Garcia prescribed a topical treatment called Opzelura (ruxolitinib). The FDA just approved the cream for the treatment of Vitiligo in July of this year. It is a steroid-free cream and can be used in adult and pediatric patients 12 years of age and older. It's the first FDA-approved pharmacologic treatment to address depigmentation in vitiligo patients.
"This really is exciting," Dr. Garcia remarked. "We've never had a treatment with such successful reports as this for loss of pigmentation."
Tara would be Dr. Garcia's first patient to try the newly approved treatment.
Results With Opzelura
Tara went home to begin using Opzelura. Initially she applied it once a day. She then began using it twice, daily.
She believed she was beginning to notice results. They were gradual but they were results. Not only did she begin to see a difference in the color of her skin, so did her family and friends.
But it wasn't until Tara returned to Sonterra Dermatology and took new photos that she really saw the difference Opzelura was making. There, on an iPad, looking back at her, Tara saw her proof.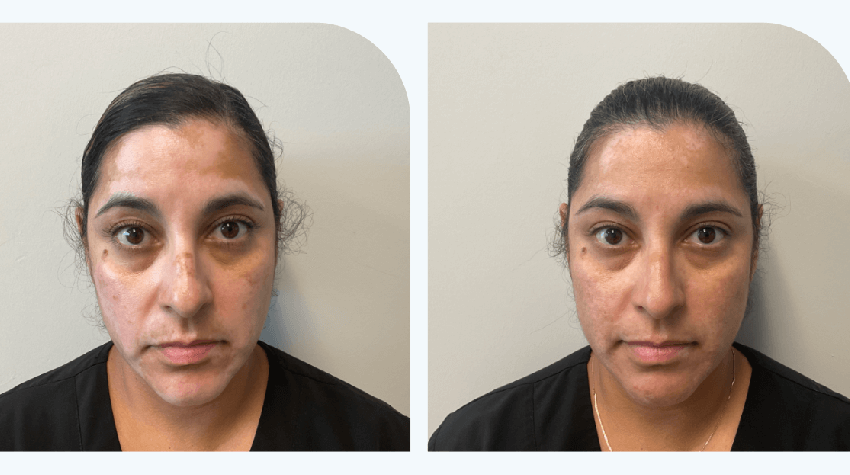 Opzelura was working, and people, Tara said, were no longer staring.
"I finally felt confident enough to go back out in public," Tara said.
But it wasn't just the intrusive gazes. Now that her skin color appeared more even she felt different.
"I feel like I look younger now," shared Tara. "Vitiligo made me feel like I looked a lot older than was."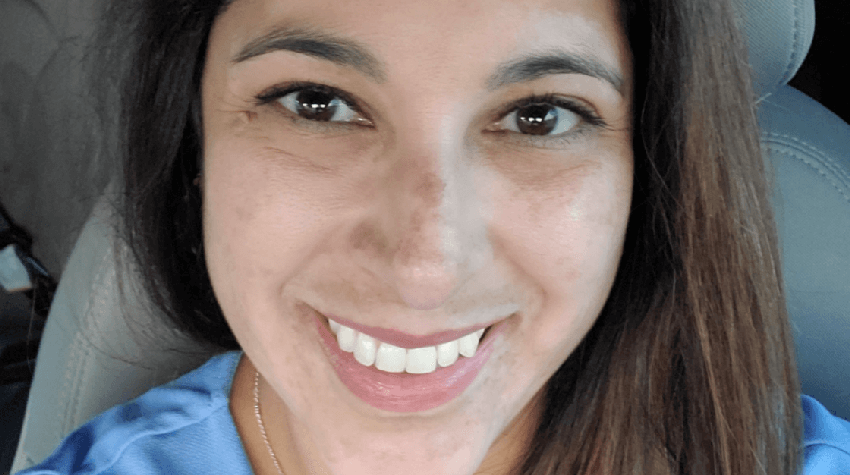 And that so-called angry face her son noticed? It's now been replaced with a big, beautiful smile.
"My son even asked me if I feel beautiful now," remarked Tara. "And I do."
"I'm ecstatic," said Dr. Garcia. "This kind of hope has been a long time coming for Vitiligo patients. It's so awesome."