2018 Sonterra Dermatology Gift Guide
Blog by Erin Kirwan, for Sonterra Dermatology
I still have fond memories of being 13 and walking up and down the aisles of my local pharmacy and picking out product. Shampoo, face wash, mascara, body moisturizer, Sun-In for my hair (Hello 1980's)! You name it, I wanted it. Given ten minutes in any store, my 13-year-old self could have filled up a basket with skin, face, hair, and body product with no problem.
Many years later, my now 40-something self remains just as giddy over skin product. And I use it, religiously. That's a good thing, according to Dr. Annabelle Garcia, Board Certified Dermatologist and Founder of Sonterra Dermatology, in San Antonio, Texas. She says product, especially for the skin, is like an insurance policy. We work very hard to take care of our skin and often treat it with lasers and other advancements so that it remains healthy and youthful as we age, Dr. Garcia acknowledged. Why would we not protect or "insure" it with really good products?
But here's the thing. Not all products are created equal.
Those over-the-counter products that I once loaded my pharmacy shopping cart with throughout much of my teenage and young adult life? Some of them may work well. Some of them, however, may not, according to Dr. Garcia. "What sets medical-grade products for the skin apart from over-the-counter products is that they are clinically tested and scientifically researched," said Dr. Garcia. Dr. Garcia explained to me that a product that is not medical grade may claim to contain an ingredient shown to be good for the skin. But, that ingredient may not penetrate the skin to do what it's supposed to do, Dr. Garcia offered as an example. Also, Dr. Garcia and her team personally try and approve everything they offer. "We won't sell it unless we know it can back up its claims," stated Garcia. In fact, Dr. Garcia said she receives new product samples to try almost weekly! She turns the majority of them away. "I'm very picky," insisted Dr. Garcia.
So, as we approach the heart of the holidays this year, we thought it would be helpful to put together a 2018 Sonterra Dermatology Gift Guide. While it was difficult not to choose and highlight every product at Sonterra Dermatology, we compiled a list of product plus one phenomenal treatment that are not only great but would make even greater gifts!
2018 Gift Guide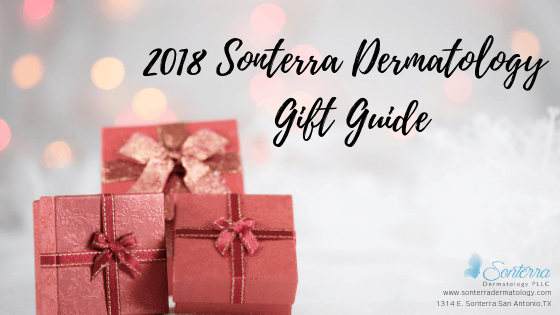 1. Epionce Lytic Gel Cleanser $40
Epionce's Lytic Gel Cleanser is a staple for most of the team at Sonterra Dermatology. We love it. Our teenage patients love it too. This New Beauty Award winner is great for any skin type, even sensitive skin. It effectively dissolves dirt, oil, and makeup and calms the appearance of irritated skin.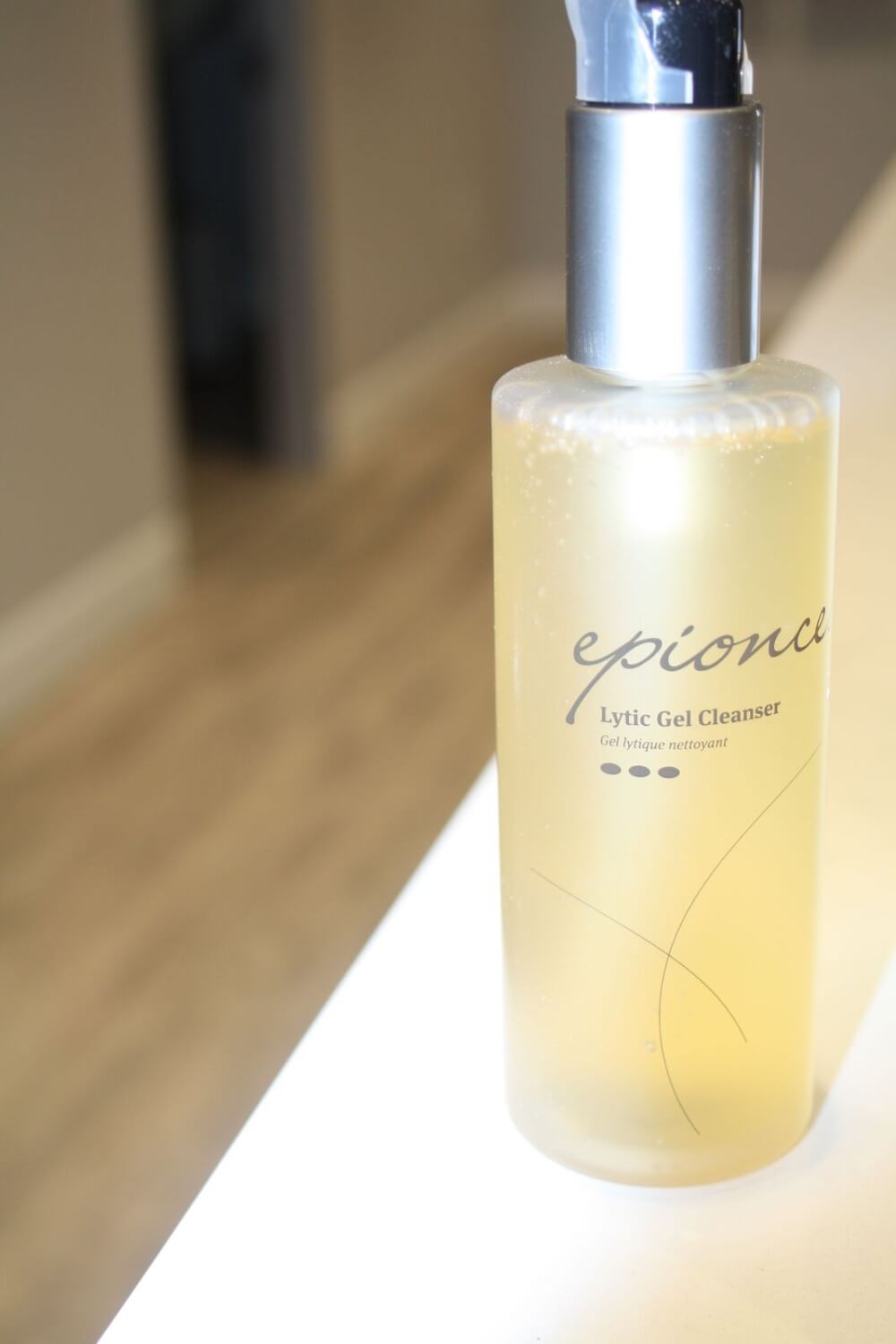 2. Clarisonic Mia Smart or Mia Prima $100-215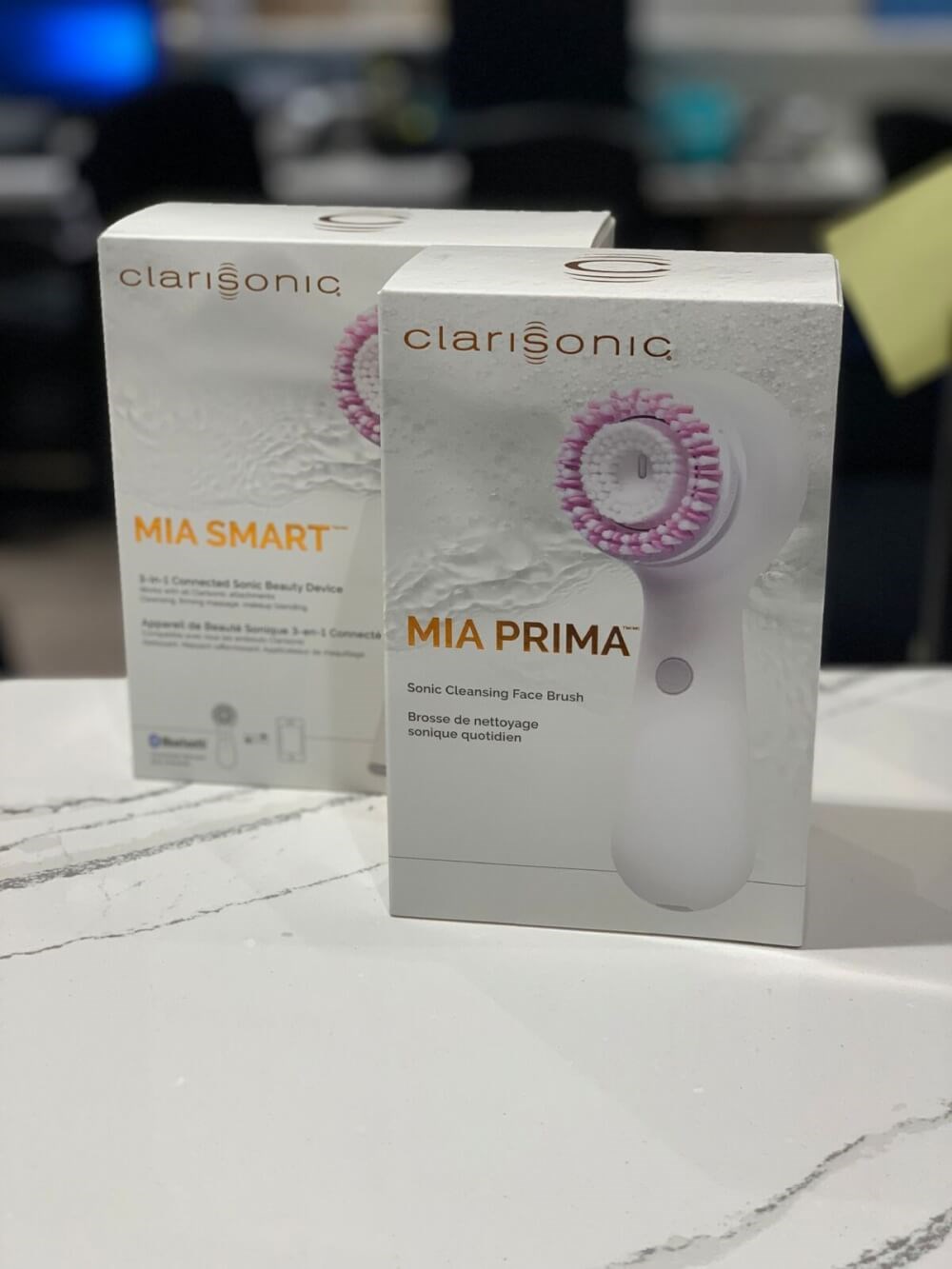 Our team thinks everyone - young, mature, female, and male, should have a Clarisonic cleansing face brush. These sonic cleansers visibly minimize pores and help with eye puffiness. They can also blend makeup flawlessly! The Mia Prima comes with one mode, one button. It's fantastic for fast and simple skin cleansing. The Mia Smart is our newer version and has two cleansing modes and works with an app to upload custom care routines.
3. Sente Bio Complete Serum $119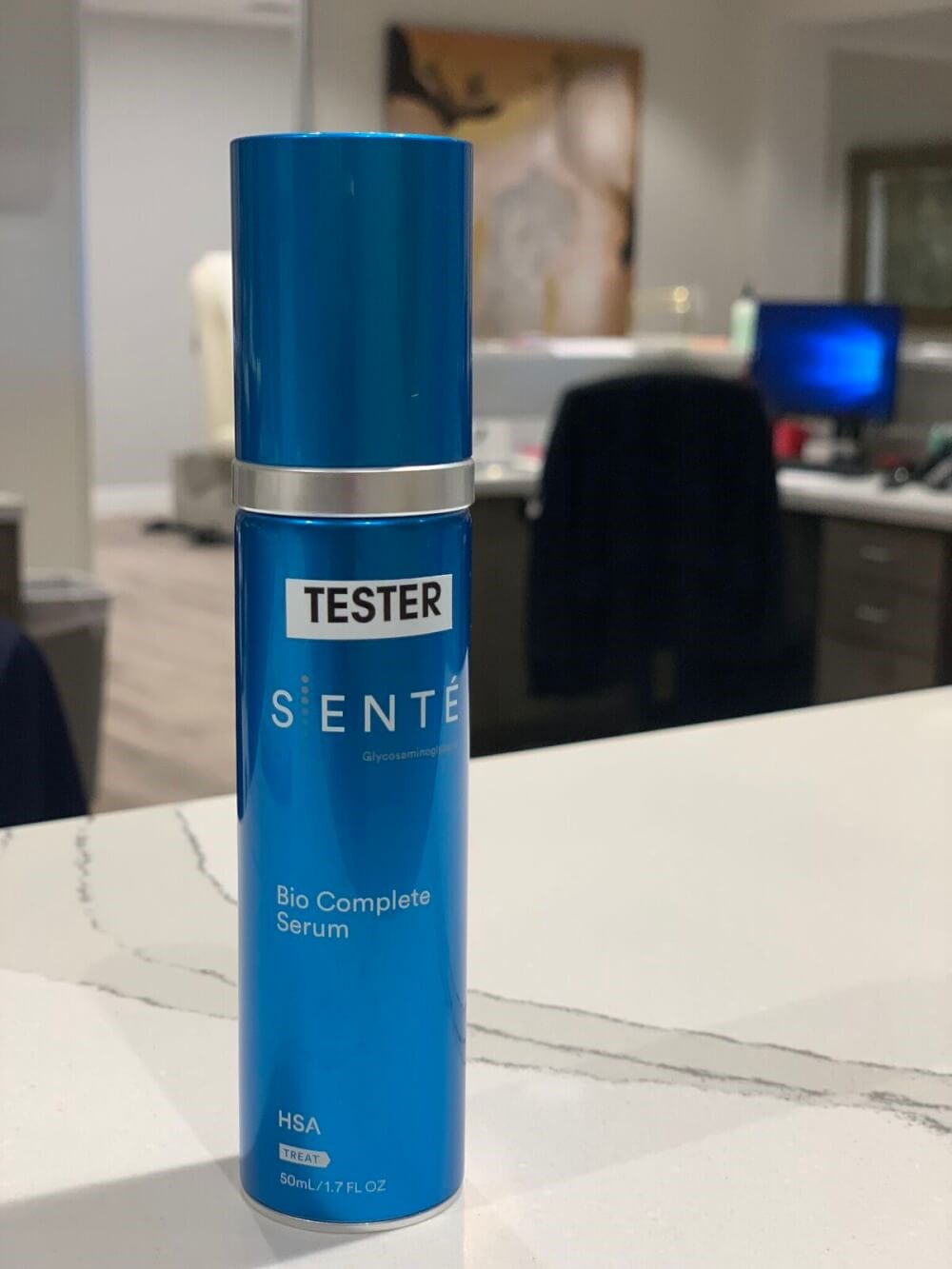 If you're already a lifetime fan of Sente as we are, you will want its latest serum. Bio Complete is a daily firming and smoothing serum that offers big-time hydration and softens the skin. With regular use, patients have seen a reduction in the appearance of fine lines and wrinkles . It features a unique combination of patented heparan sulfate technology which is an important component of youthful skin as we age. So basically, this product helps restore what we have naturally lost with age. Dr. Garcia described this ingredient as a type of "fusion" to our skin cells which helps make skin appear more refreshed and youthful. If you receive cosmetic treatment such as Botox or filler, Sente Bio Complete is the perfect compliment or "insurance policy", as Dr. Garcia would say, to help you get the most out of your treatment.
4. ISDIN Actinic Care Ultralight Emulsion $50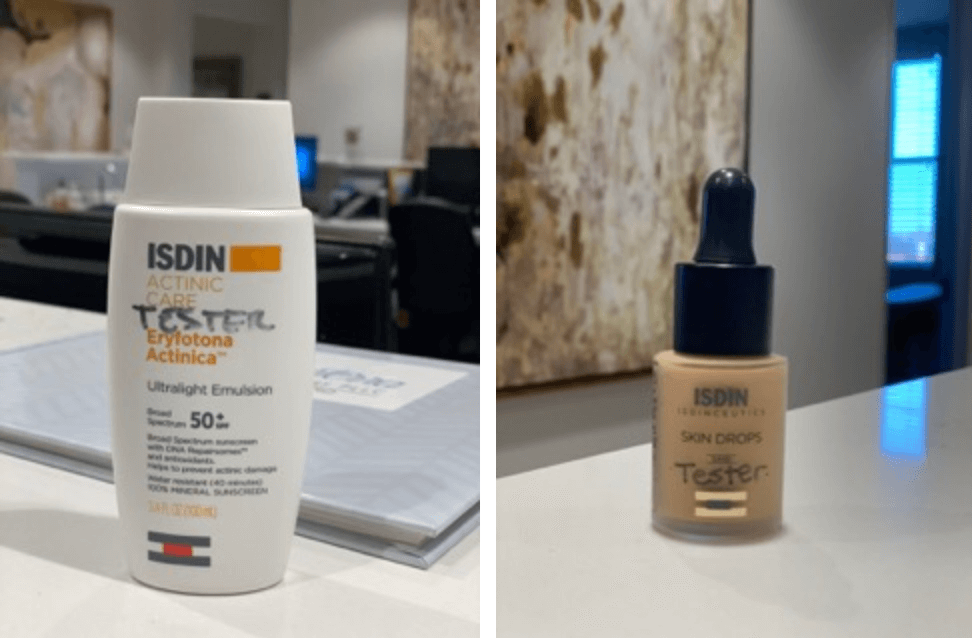 At Sonterra Dermatology, we are loving this new (to us) sunscreen line. It's an incredible 50+ broad spectrum sunscreen that contains DNA repair enzymes to repair DNA damage in precancerous skin cells caused by UV ray exposure and other environmental pollutants. It's texture is easily absorbed and goes on smoothly. ISDIN has also created a product it calls Skin Drops which can be added to its sunscreen line. It creates the effect of a tinted sunscreen which is a lot like a light foundation!
5. Epionce Intense Nourishing Creme $117 / Epionce Medical Barrier $26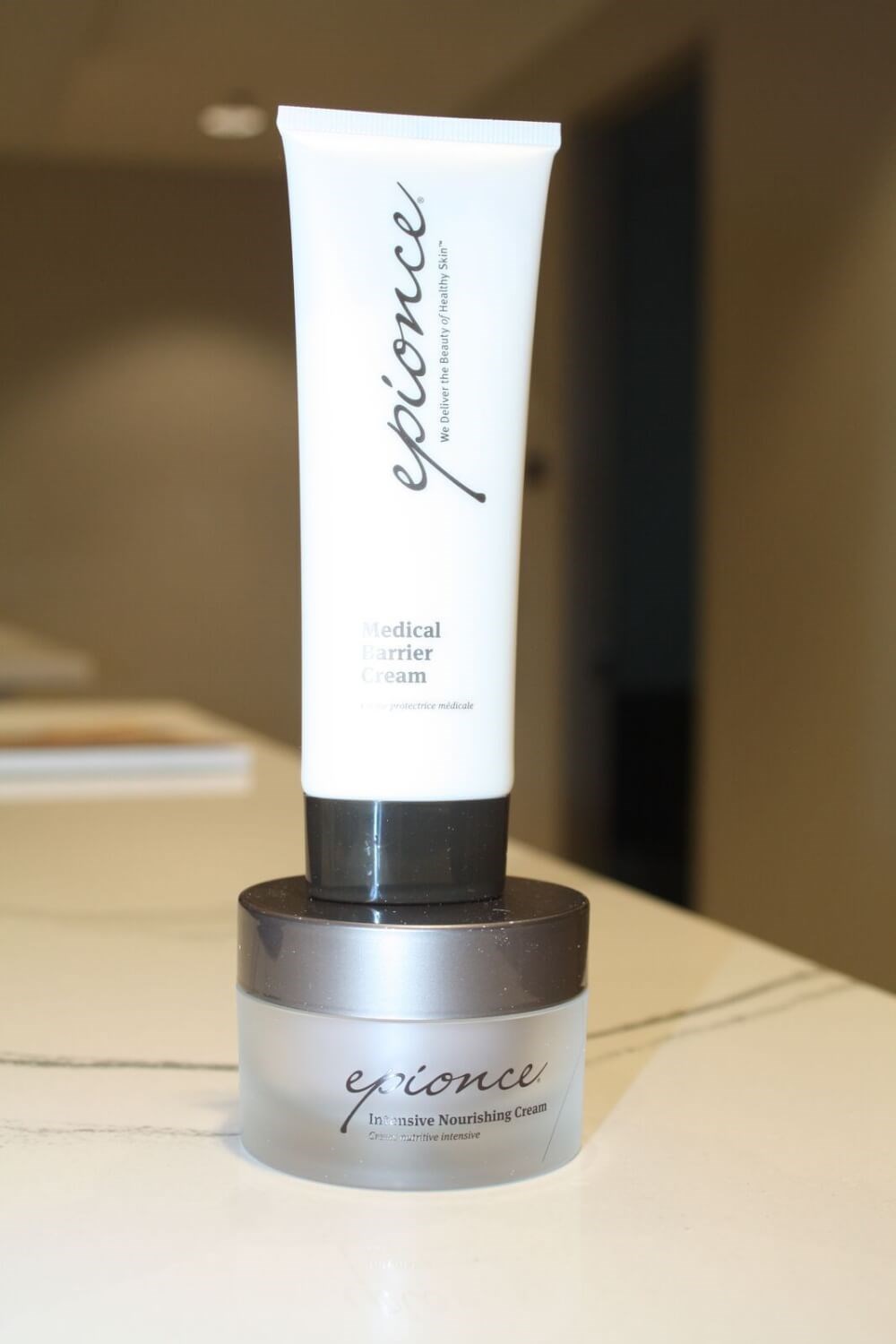 Our Epionce Medical Barrier and Intense Nourishing Cream are the perfect gift for someone on your list with dry skin. Dr. Garcia usually starts her patients on the medical barrier. If that isn't cutting it she will often suggest the intense nourishing cream. Our patients rave about the non-greasy feel and its effects on thirsty winter skin.
6. Elta MD UV Elements (Or Physical) $33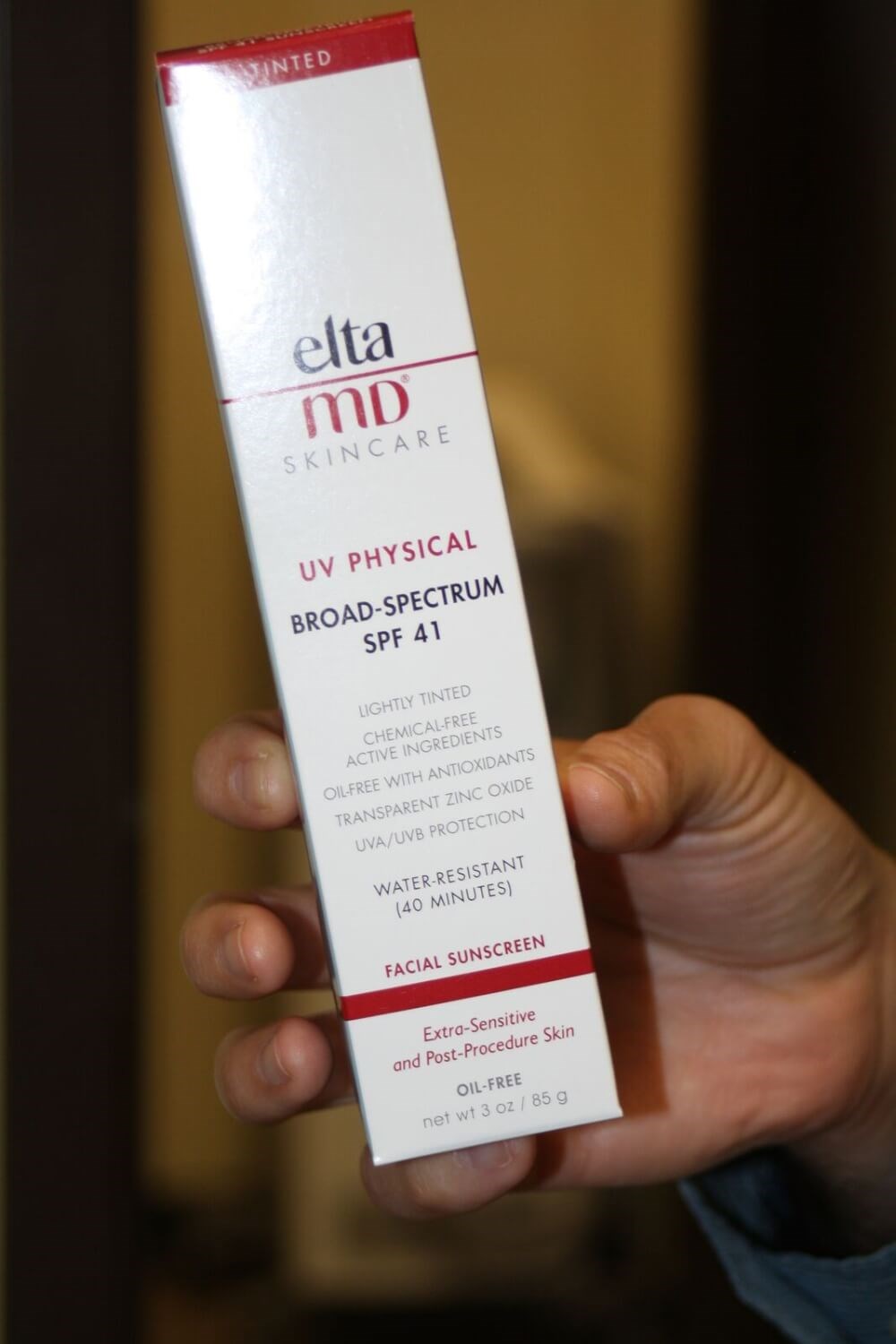 If I were Oprah Winfrey I'd walk around the clinic saying her famous "You get Elta MD Elements, and you get Elta MD Elements" pointing to our screaming patients until every person got one! At Sonterra Dermatology, we have been long-time fans of the Elta MD product line, especially its Elements which is available in a universal tint that matches most skin types. It is a great choice for sensitive skin as well. Elta MD also offers Elta MD Clear which we recommend for patients with rosacea. All Elta MD sunscreens go on very smoothly. We recommend they are used over moisturizer and underneath makeup every single day. Rain or shine. Elta MD's sunscreen line prevents sunburn and decreases the risk of skin cancer and early aging caused by the sun when used with other sun protection measures. They are fragrance-free and paraben-free, as well!
7. HALO $1200-1500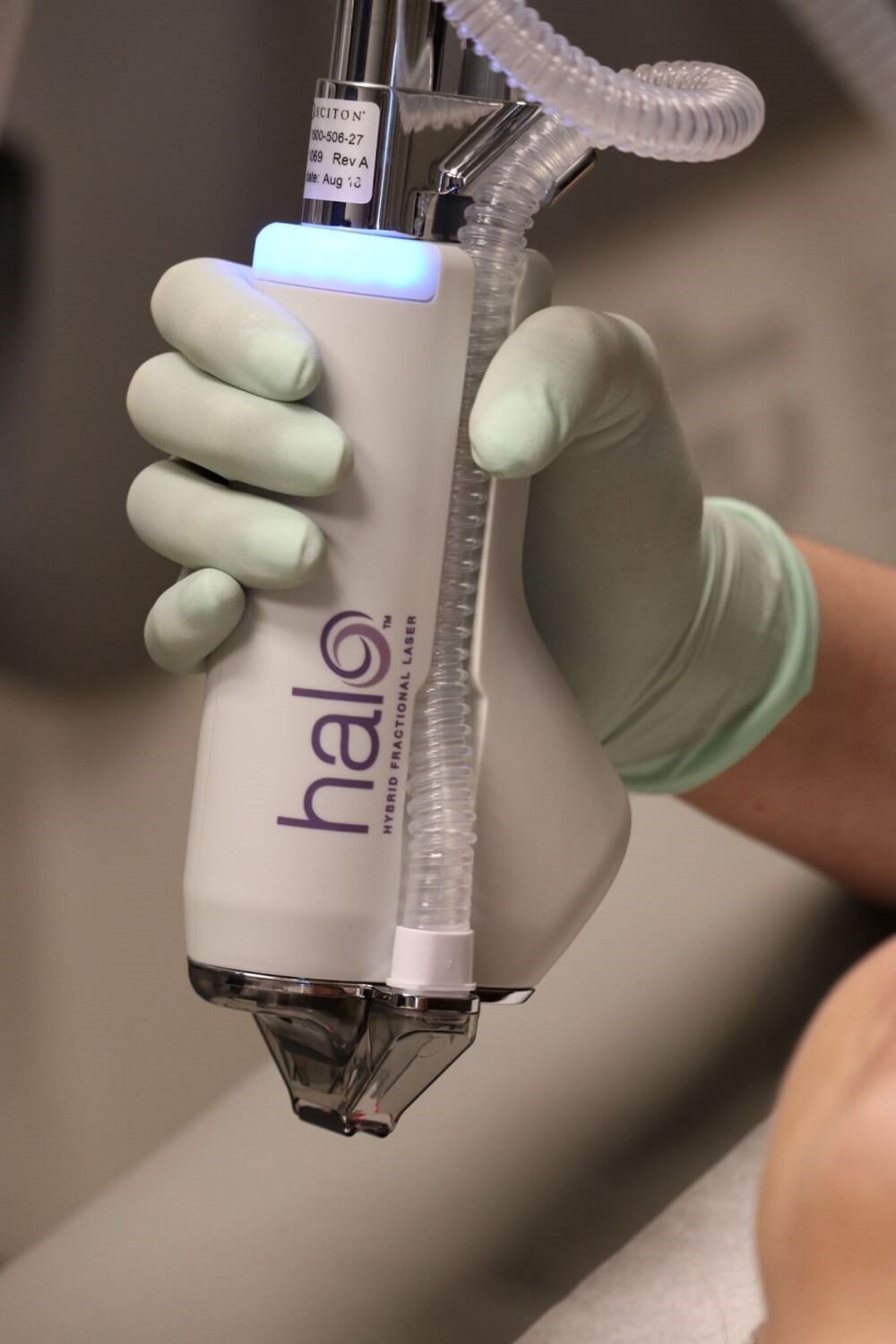 We know. Halo isn't a product. But we could not release our 2018 Sonterra Dermatology Gift Guide without it. There's a reason halo is now our #1 most-requested, most asked about and scheduled cosmetic treatment, since it was introduced at Sonterra Dermatology last month! Santa apparently is working very hard to cross it off many people's holiday wish-list because we are treating so many patients with halo. Halo is the world's first hybrid fractional laser. It tunes ablative and non-ablative wavelengths to the same microscopic treatment zone to maximize results and reduce downtown. That sounds scientific, because it is. The results are impressive. It can improve skin texture and minimize the appearance of fine lines. It also goes to work on sun spots and improves overall skin tone. Our team says it's kind of like getting a year's worth of chemical peels and treatments in one shot. You absolutely cannot go wrong with gifting someone you love, halo.
At Sonterra Dermatology we love gift-giving any time of the year, but especially during the holidays. We always believe it is more meaningful to give than to receive. To watch the joy on someone's face when they unbox such kindness and thoughtfulness is heart-warming. Undoubtedly, there's something prolific, as well, about the happiness, one feels when he or she opens a box or pretty bag containing some of the best product that exists for skin, today. Why? Perhaps because for some, the products such as those we have featured on Sonterra Dermatology's 2018 gift guide are considered a splurge, which makes receiving one extra special. But what we believe makes these presents truly magical is that each one is a gift that continues to give ~ Gifts that produce healthier, better protected, and/or more youthful looking skin. And with that comes confidence and happiness for months and even years, to come.
Erin Kirwan is a former journalist and owner of Savvy Media PR. She blogs about news, events, and compelling patient stories for Sonterra Dermatology. If you have an idea for a story, contact erin at [email protected]