Love Story: Dr. Annabelle Garcia and Rene Garcia; Partners in Life and Business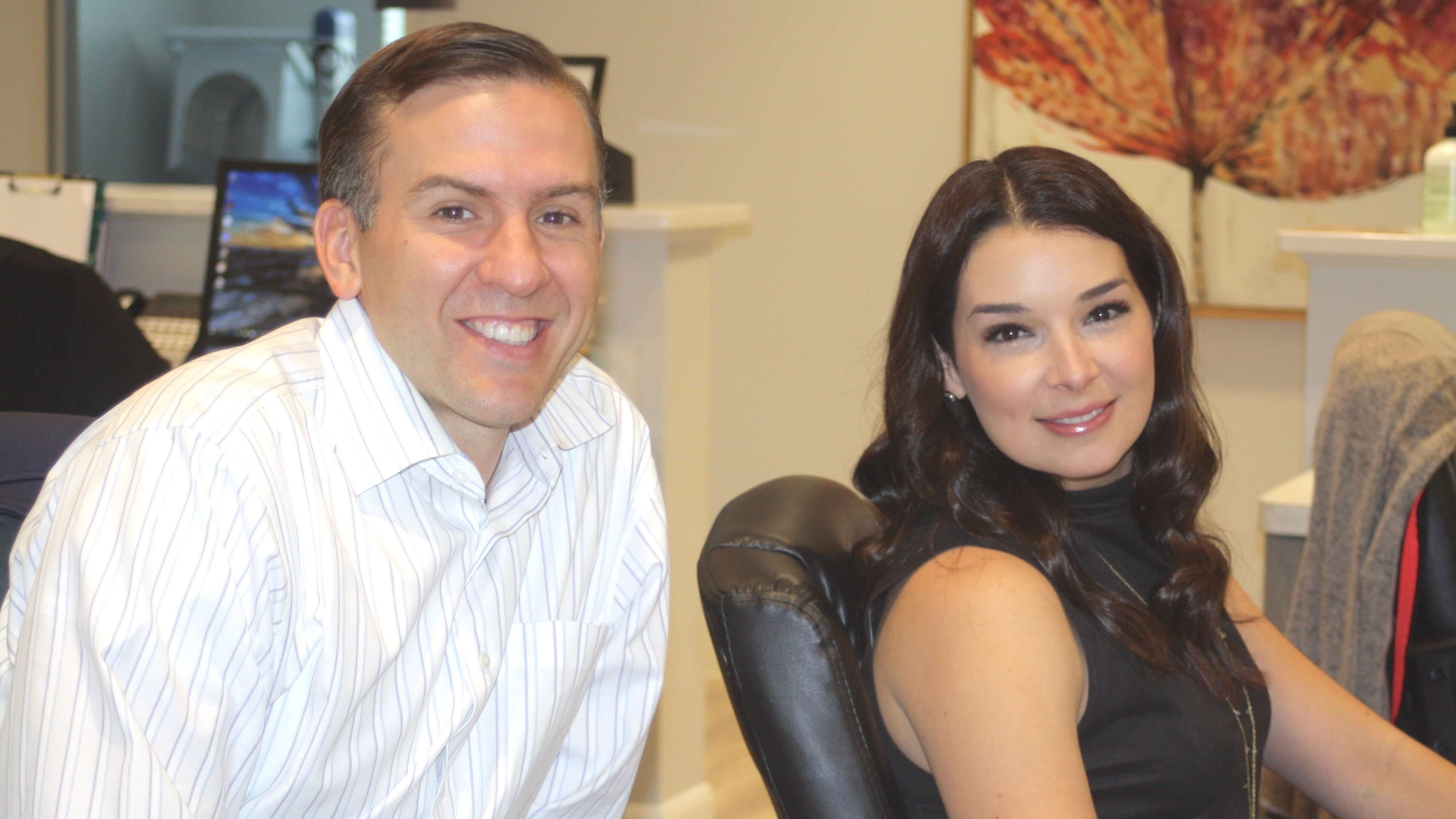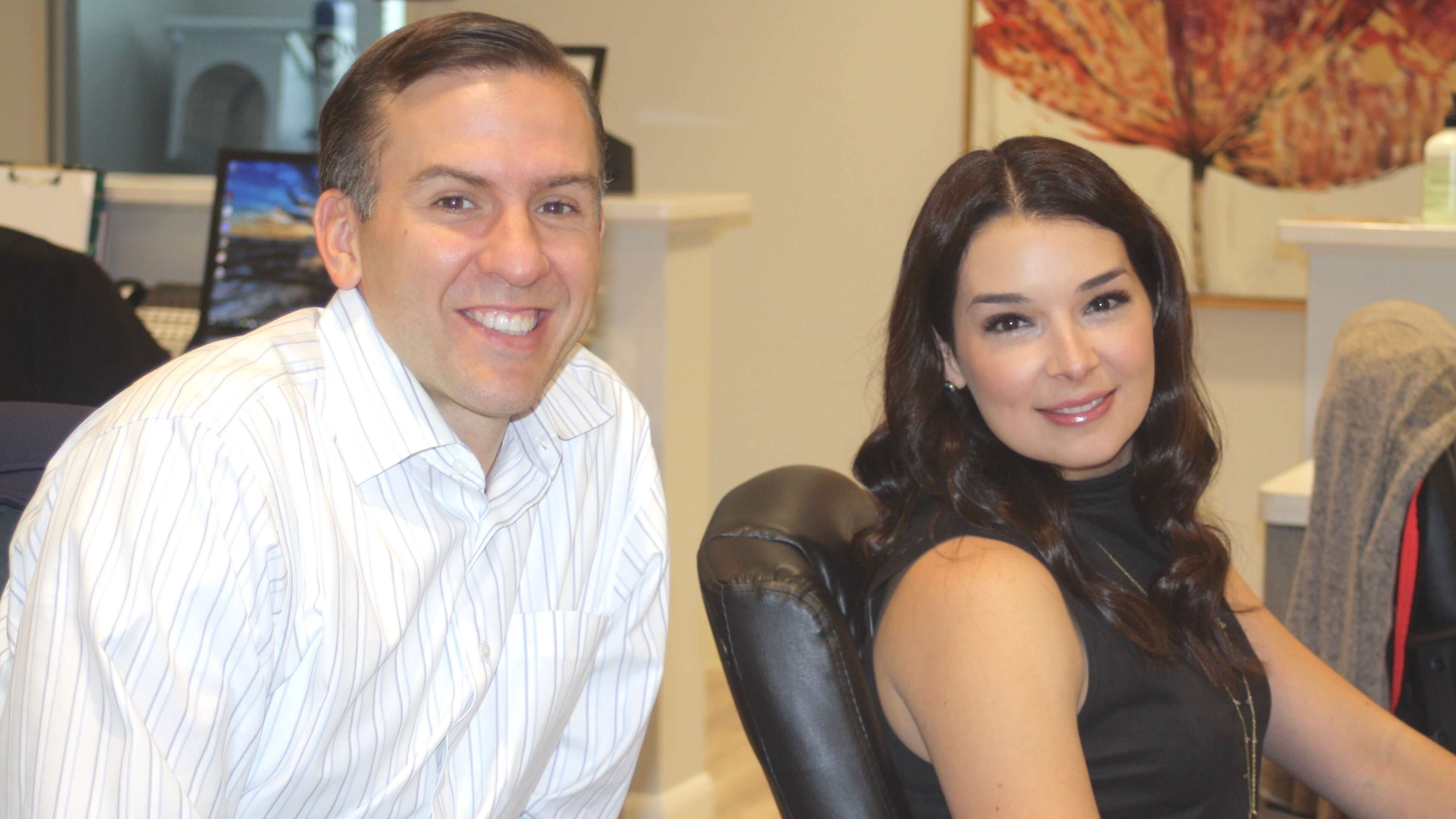 When you walk into Sonterra Dermatology, what you may not realize is that you are witnessing the unfolding of a love story. The growth and success of the practice is a tale of passion and love that is sweet as much as it is strong and steadfast.
You might say Sonterra Dermatology is the love-child, or third-baby as Dr. Garcia calls it, of Dr. Annabelle Garcia and her husband, Rene Garcia. The 9-year-old medical practice is the culmination of loving something and someone both unconditionally and fiercely. Though they have never given themselves official titles, Dr. Garcia is the Chief MD and face of Sonterra Dermatology and Rene is known as the business mastermind, equally responsible for the practice's recent success. Not only do the two work together at Sonterra Dermatology Monday through Friday, morning through afternoon, they also return home to one-another each and every evening. There is no shortage of time spent together. However, ironically, time together is often what they crave most.
As the world recognizes Valentines Day, I had the idea, as Dr. Garcia's Publicist and PR manager, to sit down and talk with the couple about their existence together; as partners in life and business. Not surprising to me, Dr. Garcia was game. Slightly surprising to me was that Rene was up for the discussion too.
Because the two can rarely be found side by side at Sonterra Dermatology, I decided to talk with Dr. Garcia first followed by Rene. And to be honest, it felt a little like playing 'The Newlywed Game" popular in the1970's. I will share my conversation with Rene, in another blog. (It was that good and deserving of its own piece). Here, however, is Part I of their love story: Partners in Life and Business.
~
Erin: Remind us how you met.
Dr. Garcia: We met in Houston through a mutual friend a year before I entered medical school. We had attended the same high school in Laredo. He was a senior and I was a freshman though neither of us really knew the other.
Erin: Who approached whom?
Dr. Garcia: Me. I had never lived in a big city like Houston and I was homesick so I called him and asked him if he'd be my friend. (laughs)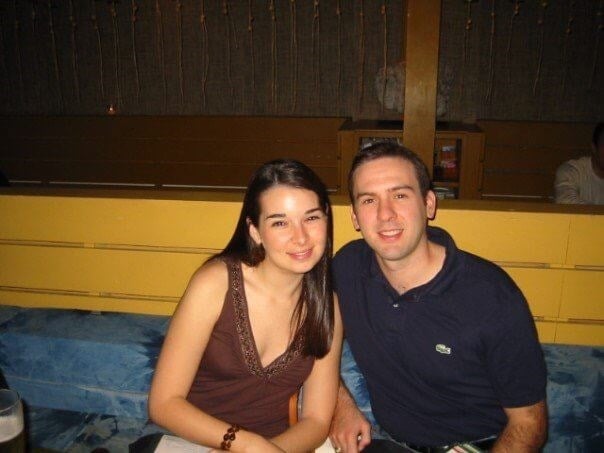 Erin: What was it about Rene that drew you to him initially?
Dr. Garcia: He was just a super genuine guy. I noticed right away that he always put his family first and was very focused on work as an accountant. The combination was very attractive to me.
Erin: It is often heard that medical school can be tough. Draining. How did your relationship survive it?
Dr. Garcia: I was very upfront with him about medical school. I shared my dreams and aspirations. He knew it would be a challenging ride in terms of time and he understood my focus. During my residency there were times, sometimes for four to five days straight where we'd only see each other only in passing.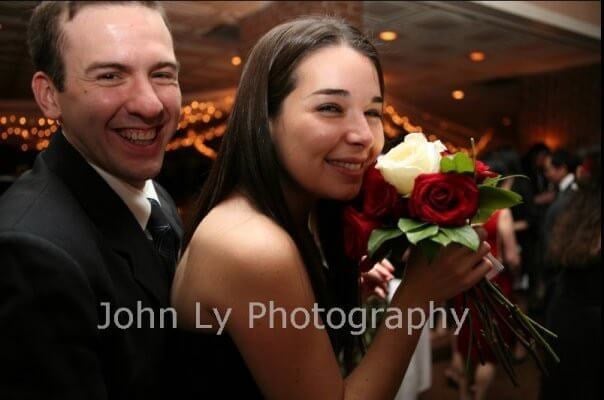 Dr. Garcia and Rene tied the knot when she was 24. They married in Nuevo Laredo. They didn't come together as a professional team until Dr. Garcia was working with a San Antonio Dermatologist and learned of an opportunity to acquire his practice.
Erin: How did you get Rene to come on board?
Dr. Garcia: When I realized that, oh okay, having a practice is not just treating people anymore this is an actual business (laugh). I realized I needed Rene with me. We talked about what that would look like. Fortunately, he was all in.
Erin: What exactly is Rene's role at Sonterra Dermatology?
Dr. Garcia: He's the business mastermind behind everything. Everything. He helps with advertising and marketing, business management, staff development, the finances of the practice, insurance issues, patient issues, product orders and more. He seriously does it all. Because my day begins very early he also usually takes our daughters to school."
Dr. Garcia and Rene have two daughters, Mia, and Ella.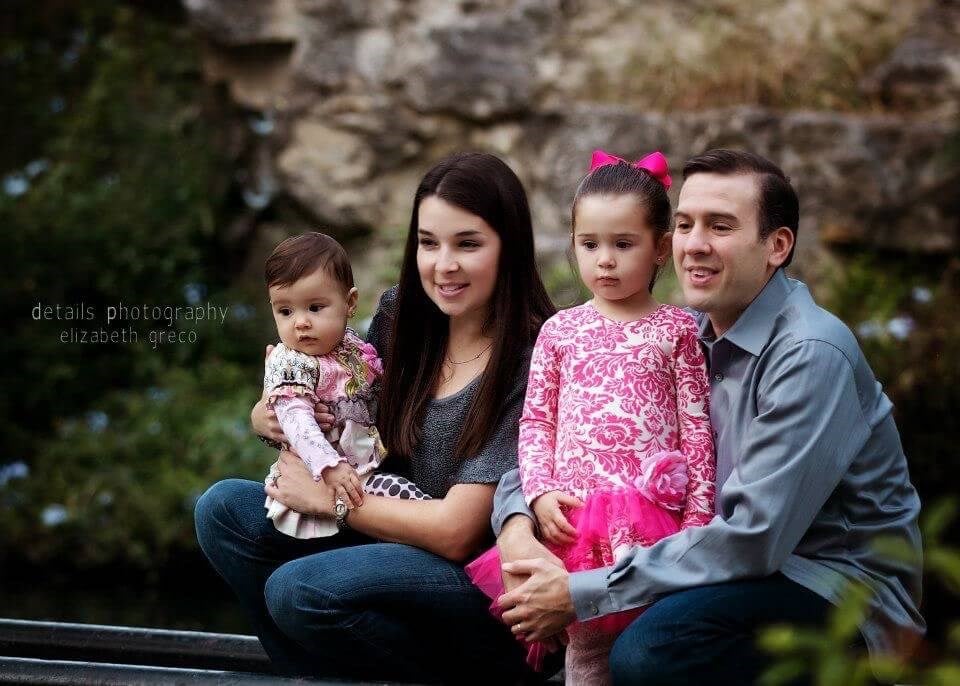 Erin: It is obvious to anyone who knows you what a beautiful and seemingly happy family the four of you are. How do you do it? How do you find balance?
Dr. Garcia: Our motto is divide and conquer. We take turns and we make sure our girls always have the support of one of us if not both of us at school events, activities and things like that. They are the center of our crazy universe.
Erin: What's your secret, then, to a successful business partnership?
Dr. Garcia: I think letting each other do their thing. He knows where my strengths are. He lets me take care of patients which is what I love to do. I let him do the business side. We truly respect one another's position and always always have one another's back. So I guess we really compliment one another.
Erin: Do you ever bring work home?
Dr. Garcia: Yes. We do. I mean, we do think of our practice as our third baby so there are times we will be at dinner and talking about work and the girls will say, 'Okay, no more office talk mom/dad'. But we really do try to carve out family time just for the four of us, however, we are never really off. But we've embraced that and are okay with that.
Erin: You've been married over 15 years now. Is there something you find you appreciate even more today about Rene?
Dr. Garcia: I appreciate how much he's surprised me and impressed me with just how good he is at his job. I see how he puts his heart, mind, and soul into everything he does (here) at Sonterra Dermatology. He is continually looking at how he can make the practice ~ what we do, how we care for people, better.
Erin: Some may describe you two as a power couple. How would you describe your love story ~ Your partnership in life and love?
Dr. Garcia: We're about being each other's biggest fans. We're one another's Number One fan. Definitely.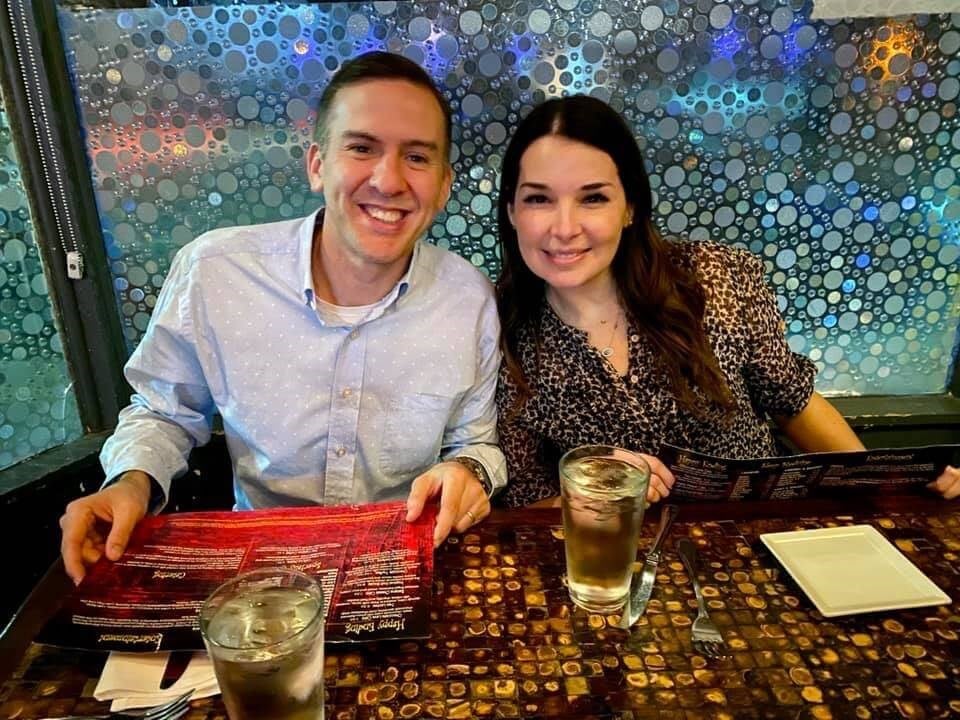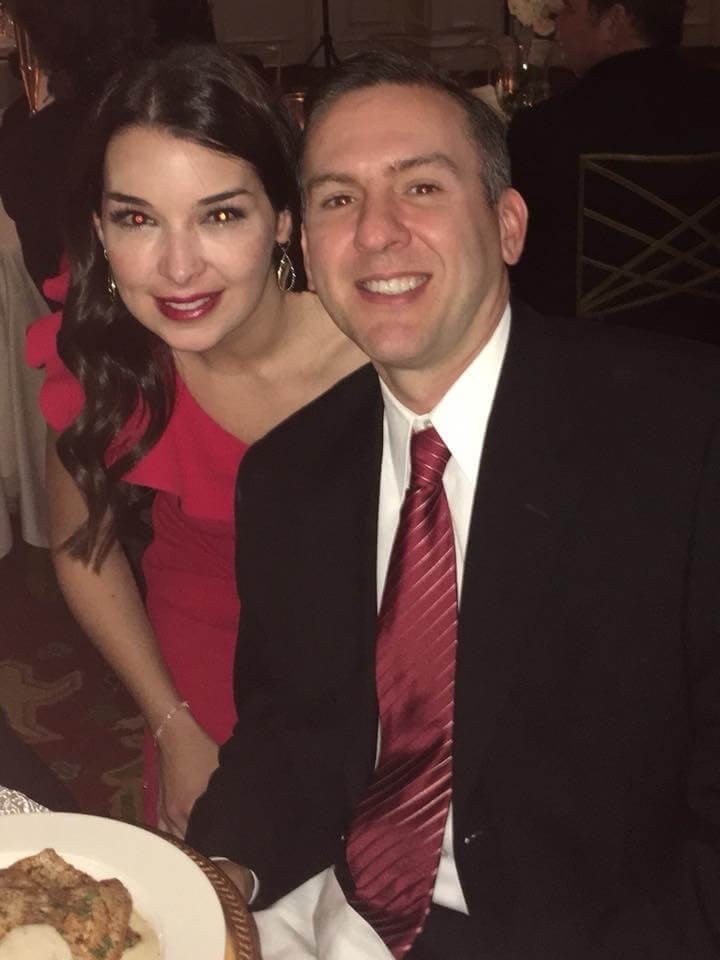 Erin: Dr. Garcia, thank you for sharing such a special part of your life and work.
Dr. Garcia: You're so welcome.
~
Erin Kirwan is a former broadcast journalist who today owns and operates Savvy Media PR.