Love Story Part II : Dr. Annabelle Garcia & Rene Garcia Partners in Life & Work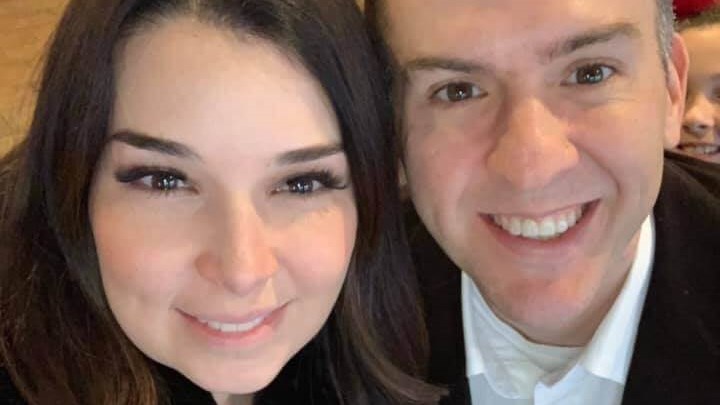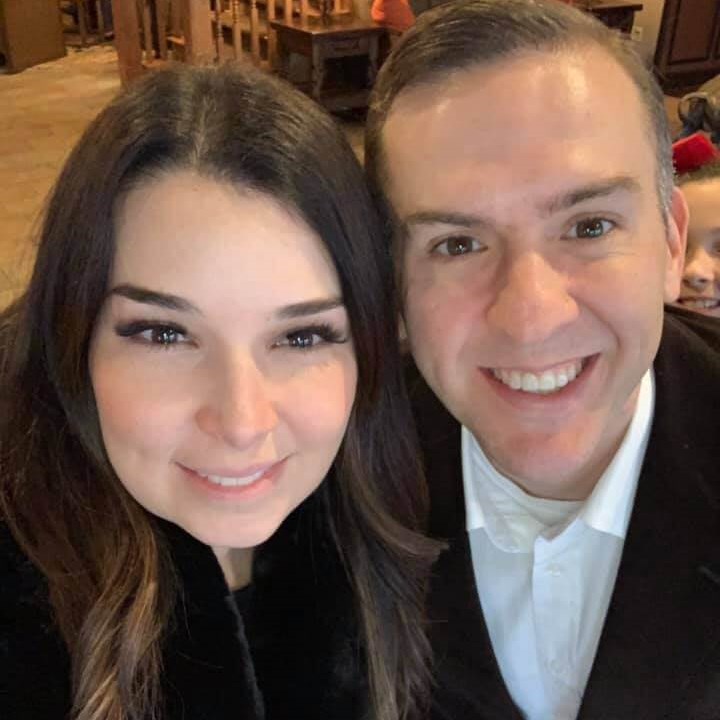 It is often said that every great love story is driven by love, passion, and emotion. The story of Dr. Annabelle Garcia and Rene Garcia, is no different. What drew the two together many years ago as young twenty-somethings is, incredibly, what holds them together today; Authenticity, a drive for success, and a great and real respect for one another, as individuals and co-workers. Truth is, neither Annabelle nor Rene, is all that different from the person she and he were back when they first met. Perhaps, it is this innate ability to stay true to one's self and most inner values that is the glue that not only binds Annabelle and Rene's partnership in life but also holds together what has gone into building their business, and product of love, Sonterra Dermatology.
As Dr. Garcia's Publicist and PR Manager, I recently had the opportunity to sit down with the couple, separately, and talk about their partnership in life and business. Dr. Garcia shared her thoughts with me first, which you can read (here link) (https://dermatologysanantonio.com/our-blog/love-story-dr-annabelle-garcia-and-rene-garcia-partners-in-life-and-business).
Rene's account began by his taking me back to 2002, the year and Annabelle officially met.
____________________________________
In 2002, more people than not still used landline telephones on the daily (gasp). In fact, it was across one of these landline phones at Rene Garcia's Houston area apartment that the name Annabelle Lozano flashed brightly one evening. Rene Remembers thinking that he knew the name from having attended high school with an Annabelle Lozano in his hometown of Laredo, Texas. But the then 24-year-old was perplexed. Why would Annabelle Lozano from Laredo be calling him. After all, when they had been in high school Rene had been a senior. Annabelle had been a freshman.
Intrigued, Rene picked up the telephone.
Just a few minutes into the conversation, Annabelle told Rene that she had recently moved to Houston to participate in a year of cardiovascular research before starting medical school. She was lonely. And a little homesick.
"I believe we talked for close to two hours in that first phone conversation," Rene said. "We just clicked."
Three months later, the two met in person for the first time. What was supposed to be a large group date had coincidentally turned into a first date for Rene and Annabelle.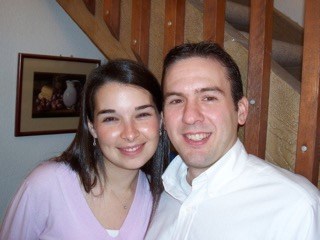 Erin: When you first saw Annabelle so many years after high school what did you think?
Rene: She was not what I remembered. I hardly knew her in high school. So in my mind I had been picturing this 14 or 15-year-old. When I saw her I was like, 'Oh, nice.'.
Erin: You mean as in, 'lucky me'?
Rene: Pretty much (laughs).
Rene: I remember, at least on my end, feeling a pretty instant attraction.
Erin: What was it about Annabelle that was so attractive?
Rene: She was obviously very pretty but she also had the smarts, motivation, and the kind of personality that was very attractive to me. It was cool to meet someone that not only checked all the boxes from an emotional standpoint but from an intellectual one as well.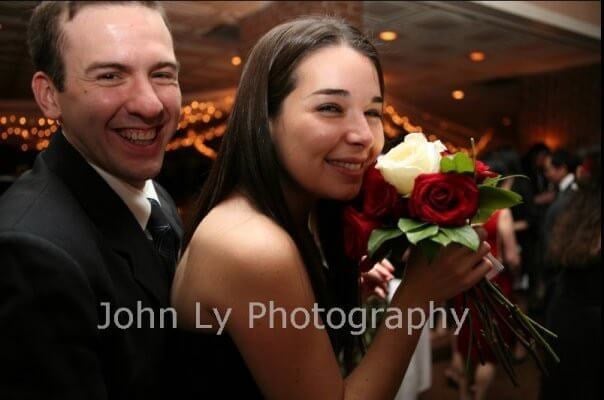 Rene and Dr. Annabelle Garcia married on May 7, 2005. Shortly after, the couple welcomed their first baby, and two years later, were expecting their second daughter. At the time, Dr. Garcia was working for a San Antonio Dermatologist. It was then, at the most unexpected time, that Dr. Garcia was presented with the opportunity to acquire Sonterra Dermatology.
It was a big leap.
Not one that Dr. Garcia nor Rene had anticipated so relatively early in Dr. Garcia's medical career.
But it was an opportunity the couple decided they could not pass up. So in 2011, just short of their sixth wedding anniversary, Dr. Annabelle Garcia acquired Sonterra Dermatology and Rene came on board as its business manager.
Erin: A lot of people might tread very cautiously operating a business with a life partner. Especially one where you work in the same building, share office space, rub elbows occasionally at lunch, and then return home to one another each afternoon. How do you do it? What do you think makes it work so well for the two of you?
Rene: Respect. I respect that Sonterra Dermatology is her practice and I am here just trying to make her practice better every single day. Everything that I do comes from a place where I want to make sure it is Annabelle's vision that is being carried forward.
Erin: And you give her space.
Rene: Absolutely. We separate duties which I think is important. I do my business thing and she cares for and treats the patients. I'm totally happy being behind the scenes and she is the heart and face of the practice. Her number one priority isn't the business aspect. She happily leaves that to me. She's focused on patient care and leading her medical team. Annabelle does her. I do me. It works for us. It works very well.
Erin: What is something that has impressed you, or perhaps even surprised you about Annabelle, after nearly 18 years together?
Rene: (Laughs) You may not want to print this. But it's funny actually. Annabelle once told me, years after we had met in Houston, that I was the first guy who did not seem overly impressed with her medical aspirations and accomplishments. I guess I was maybe nonchalant about it all?
Erin: Maybe you were playing hard to get?
Rene: (Laughs). Perhaps. Yes, likely so. (Laughs again). Sure, I was impressed by her intelligence and all she had accomplished thus far. But I also saw that we were both equally driven and passionate about our jobs and futures. I think that we did not see ourselves as a big deal back then. We were simply Rene and Annabelle. We still see ourselves as Rene and Annabelle not Dr. Garcia and Mr. Garcia. But to answer your initial question I am very impressed by the fact that Annabelle is the same person today that I remember meeting when we were in our twenties. She is incredibly strong. She's a stick-to-her-beliefs kind of person. She is always transparent. Those attributes have never wavered in our years together. She was true to herself back then and remains true to herself today. I think that's very, very admirable.
Erin: Is it all roses all of the time?
Rene: The hardest part of our journey together is time. There's just not enough of it, usually. We both wish we had more time together as a couple and with our girls as a family but we truly love our jobs. We accept that our life is busy and that we work a lot. When we do go on a date we often talk about Sonterra Dermatology. When we're with the kids we probably do talk about work. It is just so much of a part of what we do and who we are. But what matters is that we are okay with that.
At the rate at which Sonterra Dermatology is growing it appears time away fro work will not come any easier to Dr. Annabelle Garcia and Rene in the near future. With the opening of a second large space last summer putting the practice at both the north and south-central sides of San Antonio, much of the couple's week is now spent working at different locations, among different offices, and coordinating kids' schedules on-the-go. Fortunately, for the Garcias, it works. Is it perfect? Absolutely not. Is it messy? Sometimes, the couple says. But above else, it is real. It is authentic. It is a partnership built upon a passion not just for one another but for an award-winning dermatology practice, dream dermatology team, and the most lovely patients across Texas.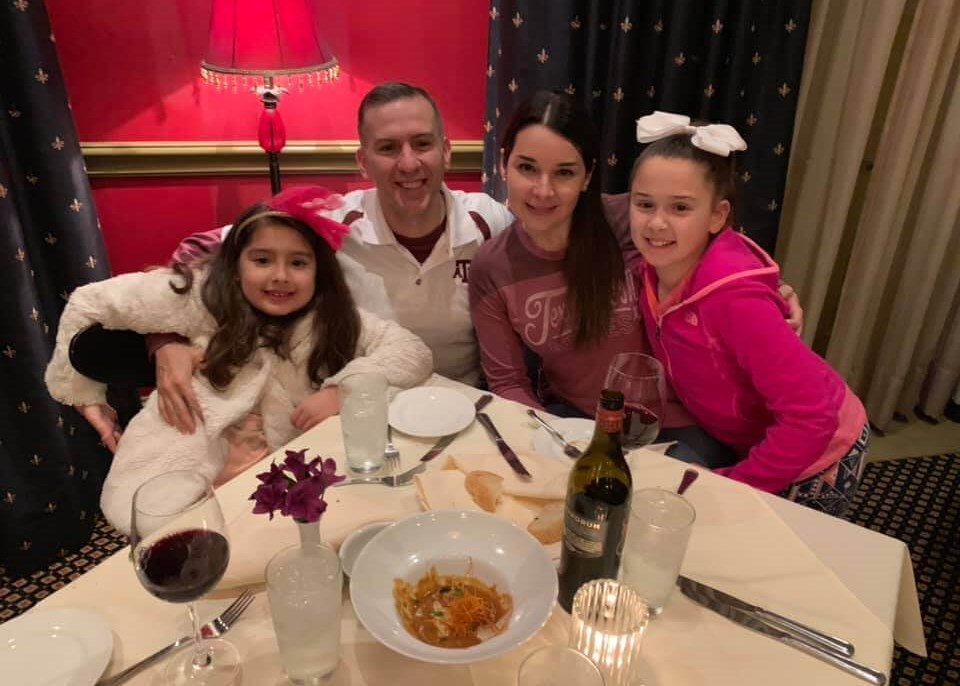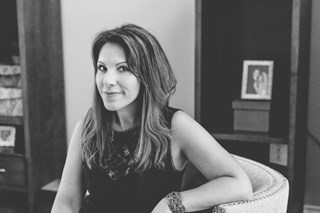 Erin Kirwan is a former news anchor and reporter who today owns Savvy Media PR. She develops and shares stories, brand-messaging, publicity and more for Sonterra Dermatology.