Texas A&M Engineering Student: Eczema Treatment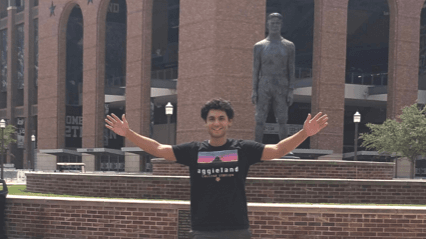 Texas A&M Engineering Student Says Eczema Treatment
Made College Life, Studies Better
20-year-old Aaron Rodriguez is studying nuclear engineering at Texas A & M University.
As if that isn't tough enough the young man has suffered from severe eczema for most of his life. Not only has it affected his skin leaving an often-large and visible rash like appearance on it, atopic dermatitis has made living life away at college tough - until now, thanks to a breakthrough treatment.
Aaron says he has had eczema for as long as he can remember. He recalls first noticing the red, scaly, and itchy patches on his arms. It spread to his legs behind his knees and beyond. He tried many different treatments. None were successful. "I'd been prescribed so many topical creams over the years," remembers Aaron. "Again and again I'd return to the doctor red and itchy."
As Aaron got older, his eczema only got worse. It covered a good portion of his body including his neck. Eczema even masked his eyelids. "I had countless nights where I would wake up and find blood and scabs all over my arms and legs," Rodriguez says. To make matters worse Aaron's eczema seemed to be affecting him mentally too. Aaron describes showing up to class last semester looking devastated. He wasn't sleeping much. He hardly left his room. "I had become a shut-in basically," says Aaron.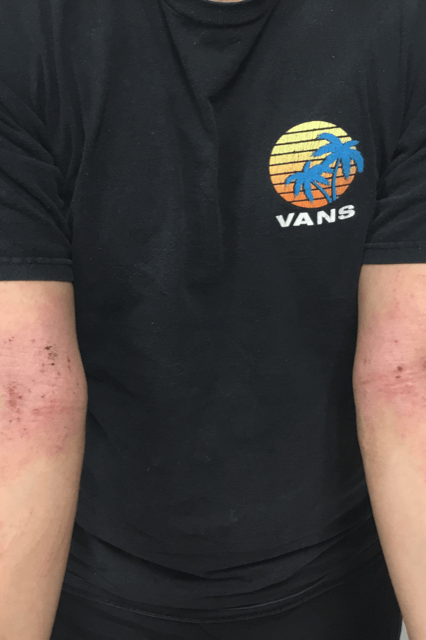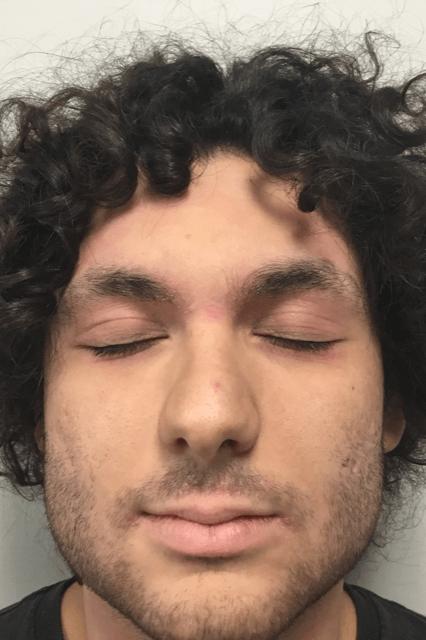 20 years old. In college. A shut-in?
Aaron and his mom knew something had to change.
"It was time to see a Board-Certified Dermatologist," Aaron tells us in a matter-of-fact way.
Aaron, on break from school and back in San Antonio, came in to see Dr. Annabelle Garcia. Garcia and her team at Sonterra Dermatology has been treating patients with modern to severe eczema - a lot like Aaron - for over ten years. In that time, a biologic treatment called Dupixent had been introduced, and Dr. Garcia, was a big fan.
"Aaron's story with atopic dermatitis is not uncommon especially for someone his age," says Dr. Annabelle Garcia. "But I knew we could treat it more successfully than what he's experienced so far in his medical journey."
Maybe that's why Dr. Garcia walked into the room smiling when she saw Aaron for the first time. Aaron noticed her excitement right away. "I could tell she really cared about me," Aaron says.
That same visit, after confirming the severity of Aaron's eczema, Dr. Garcia's team gave Aaron his first injection of Dupixent.
Dupixent is a biologic that works by targeting an underlying source of inflammation that could be a root cause of uncontrolled moderate to severe eczema. Basically, it helps heal from within, according to Dr. Garcia. It is not an immunosuppressant or a steroid.
While Aaron received his initial injection with Dr. Garcia's medical staff, Aaron is mailed the biologic and gives himself the injection, every other week, while away at school.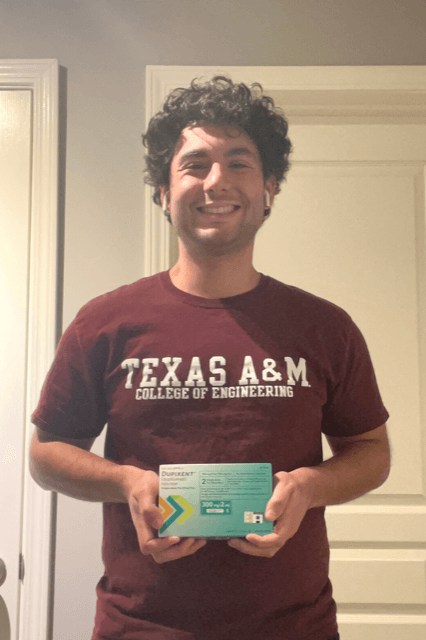 Almost immediately, Aaron says he saw (and felt!) results.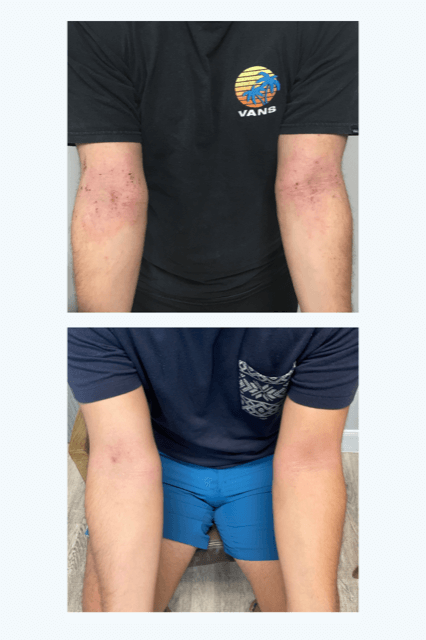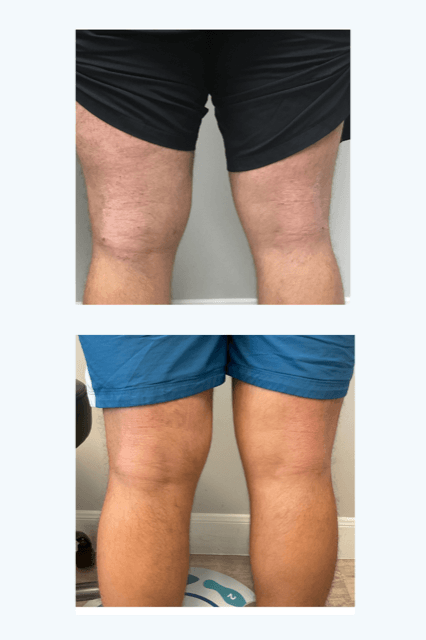 The driven college student has been able to sleep seamlessly through the night since starting Dupixent. He awakens feeling refreshed, which Aaron says is crucial as an engineering student.
Aaron's studies improved.
His overall life got better.
Now, as Aaron begins his third semester of school and begins to look to things like internships, job interviews and more he feels ready. Finally, he can focus on school, his studies, and his future - free from what was once a life-debilitating skin condition.
Aaron will likely remain on Dupixent until he finishes college or his triggers, such as stress, diminish. Aaron says he is absolutely okay with that.
"Aaron's future is so bright," exclaims Dr. Garcia. "Our entire office can't wait to see the big thing he achieves as a nuclear engineer now that he feels well and is confident in his skin."