Why I Consider Eczema My Baby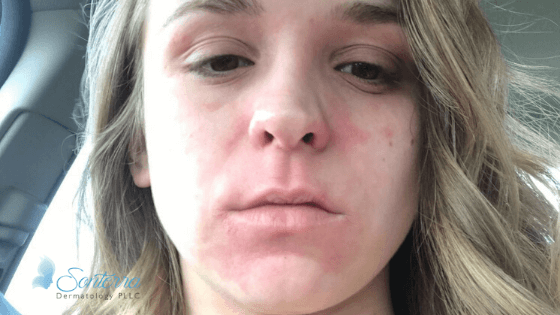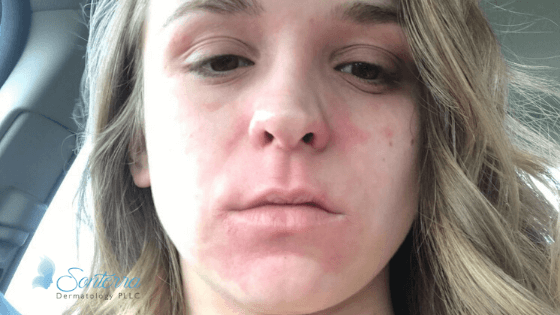 I have 5 babies that take precedence in my life.
I have my two beautiful daughters, Ella and Mia. I also parent two shih tzu fur babies, Lola and Coco. All four are my pride and joy. Then, there's my fifth baby - eczema, the chronic skin condition that affects a reported 35-million Americans. I am throughly and passionately involved and invested in diagnosing eczema, treating it, and staying on top of the latest research.
Eczema, also known as atopic dermatitis, is estimated to affect one to three percent of adults and 10 to 20 percent of children! Seventy percent of eczema cases start in children younger than five. Perhaps because Atopic Dermatitis is so prevalent among children (and I adore children), I was drawn to studying it in medical school. Also, I have a personal connection to eczema. My oldest daughter suffered from it as a baby. It was tough to see her skin red and irritated and even more difficult to watch her in discomfort. Either way, my focus on eczema started early in my study of medicine and has continued through the years. In fact, during my medical residency, I chose to do my in-depth research project on eczema. I spent a lot of time learning about its suspected causes, studying its relationship to children, and staying abreast of the latest developments in its treatment.
Eczema is an inflammatory skin condition characterized by severe itching, redness, oozing, and scaly rashes. It results in very dry skin and can be made worse by exposure to environmental allergens such as pet dander or detergents.
The good news, when it comes to eczema, is that many children outgrow it. The unfortunate news is that for teens and adults who continue to suffer, it can be a serious condition. One that disrupts everyday living.
Take, for example, my patient, Olivia, who agreed to allow me to share her experience with it. She and her mom came to me when eczema presented in large red patches all over her body. It covered her neck, arms, and often a sizable part of her face. She had what I would classify as a moderate to severe case of atopic dermatitis. Olivia avoided wearing dresses, bathing suits, tank tops, and anything that might expose her red and inflamed skin. She didn't want to wear makeup for fear trying to cover up her eczema would only make it worse. At times, Olivia's eczema would get so bad she would have to wear long sleeves to bed to help thwart her instinct to want to scratch. There were many mornings Olivia woke up with clothing and bedsheets covered in blood.
Olivia is not alone. As a board-certified dermatologist I see and treat eczema almost every day at Sonterra Dermatology. And over the years, what I have come to learn in my experience treating eczema is that approaching an eczema patient with compassion and understanding is as important as helping him or her to discover the best treatment. In fact, I think a good bedside manner is a part of the treatment when it comes to eczema.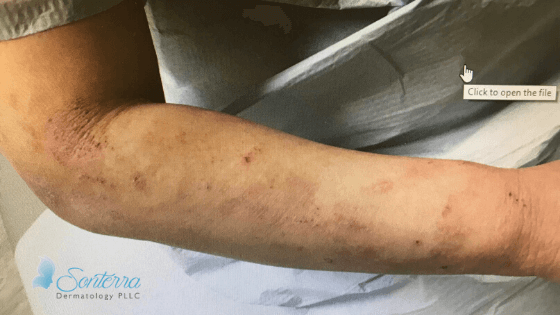 As a mom and follower of several online neighborhood and community forums, I see moms post fairly often about suspected eczema. They sometimes post photos asking whether the rash-like symptoms could be eczema and whether it should be seen by a physician. To these inquiring parents, I get it. To be uncertain about your baby's health is horrible feeling. And while eczema does not usually pose an immediate or dangerous threat, I always advise parents - when in doubt, get a professional medical opinion. Most PPOs do not require a referral to see a dermatologist. In the long run, seeing a board-certified dermatologist can save you time and money, and most importantly, offer peace of mind.
So, what can you expect when scheduling with a dermatologist for suspected eczema? My own approach and that of my team at Sonterra Dermatology is six-part.
We will offer the patient an open ear, support, and understanding as we look at the area in question. To be able to visually see a medical concern is very important to us dermatologists. We usually cannot and often won't diagnosis without taking a look at a condition in person.
We can look at treatment options that include the use of topical medicines and biologics. More on these treatments, in a moment.
We will take the time to talk with you for a clear understanding of the patient's medical history. This is especially important with chronic conditions.
We will discuss in-home remedies and soothing option such as skin care (baths and moisturizers).
My team will ask how the patient copes with his or her eczema and talk about age-appropriate and reasonable coping strategies to manage itch, stress, and other issues. This is especially important with my teen patients, for example, who usually and realistically prefer a treatment that does not involve using multiple lotions and topical treatments regularly.
We will schedule regular follow-up visits so that we can begin to track flareups and the success of our treatment plan and make necessary adjustments.
Excitingly, dermatologists can do a lot more today to help a patient manage her eczema than we could do even five or six years ago, when I was in medical school. I have seen topical medicines get a little better and the introduction of a biologic called Dupixent,recently, packs promise. It is the first biologic for people 12 and older that targets a key type of underlying inflammation in uncontrolled, moderate to severe eczema. Dupixent helps heal the skin from within with a twice monthly injectable prescription medicine.
Remember Olivia, the high school student mentioned above who suffered from moderate to severe eczema? Dupixent has worked wonders on her skin.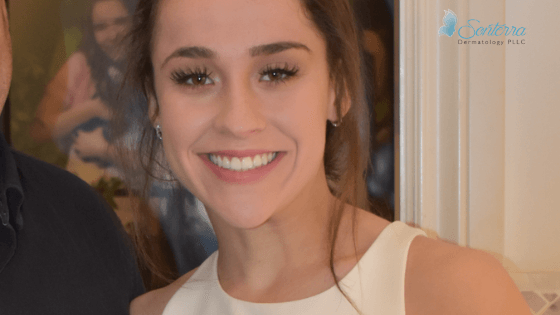 And while treatments have improved, I personally wish we had more of them available to choose from as dermatologists. But research is underway which gives me great hope that additional options are on the pipeline for patients. One specific area in which researchers are focused is the microbiome and its connection to the immune system, disease, and drug response.
It is an exciting time to be a dermatologist and work with patients to manage eczema. With so many possible treatments and new information on the horizon, I am filled with hope. Just as a mom would want safety, good health, and comfort for her children, I so want that for my patients and all who suffer from all problematic skin conditions and diseases, and especially, eczema.
~ Annabelle Garcia, M.D.
Note: At Sonterra Dermatology, two of our outstanding providers, Dr. Keuer and Dr. Becker, are board-certified in Pediatric Dermatology which means they have additional experience with more complicated medical cases, including eczema. All our providers, however, are highly experienced in treating both children and adults. If you'd like to discuss eczema with our team further, please don't hesitate to call and schedule an appointment (210)981-3603.